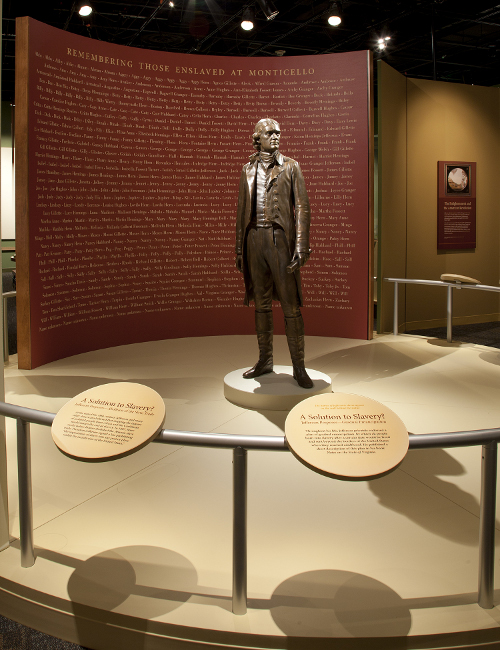 The thousands of museum-goers who will see the statue of Thomas Jefferson this year at the National Museum of American History in Washington will be actually looking at a plastic replica created by a 3D printer of the original.
The original lifesize 6'3" statue, which is on permanent display in Monticello, Va., was first scanned and then printed in three sections out of plastic layers, and faux-finished to give it a bronze sheen, according to Adam Metallo and Vince Rossi.
Metallo and Rossi, who are taking the lead on the 3D digitization effort at the Smithsonian, are hoping to get their hands on dozens of museum pieces a year, which they will digitize and recreate through 3D printing.
In an interview with the Spar Point Group, Rossi said, "Our mission is to digitize these huge collections in 3D—everything from insects to aircraft. Our day-to-day job is essentially trying to figure out how to actually accomplish that. How do we take 3D digitization and take it to the Smithsonian scale? We're at the ground floor of trying to understand that."
The implication is that the Smithsonian, which at any given time can only display 2 percent of its vast collection of 137 million objects, can widely share its prized items across the world.
Another benefit will be that rare or fragile pieces can be replicated for research. According to the Spar Point Group, Rossi said, "the primate bone collection is basically being locked down" for the time being. "You'd have researchers taking caliper measurements over and over again at the same points, and they'd actually wear away the bones."
Last year, Rossi and Metallo traveled to Chile, where they digitized and created printed 3D copies of whale fossils, at a 1:24 scale on a Zcorp printer.
According to the Creators Project, however, "the costs are high and resources are sparse. Their efforts, though persevering, are futile without another major partner to contribute more assets. Additionally, due to the ephemeral traits of technology, the pair worry the data they collect and report will not be relevant in the future."