Living in a condo or an apartment usually means space is at a premium, and finding storage solutions is often top of mind for most small-space dwellers. Using furniture that doubles as storage is a good way to maximize space while creating a comfortable lifestyle.
There are many ways to make a space appear larger, such as incorporating furniture that has more than one function.
For a small condo, it works well for rooms to do double duty. Some rooms may need to be divided into separate living areas to maximize square footage. The living room may be used as a dining room, a place to socialize or relax, and as a sleep-over area for guests.
Knowing your lifestyle can make decorating and living in a small space more rewarding. 
Those who love to entertain will be interested in the kitchen first to make sure it has enough storage for appliances and cooking utensils as well as extra seating for guests. A student or young professional who grabs food on the go or someone who eats on their lap in front of the TV will have different storage priorities.

Sports enthusiasts will want storage for bikes, equipment, and gear—preferably hidden away or even incorporated into the room to function as art.  Hanging a bike or tennis rackets on a wall is a clever way to free up valuable floor space.
Multi-Functional Furniture
Bar Carts: Back in vogue is the bar cart, one of the more flexible pieces of furniture. It can be used to serve refreshments; as a side table for food in the dining area; as a coffee station in the kitchen; or to store towels and makeup in the bathroom. If the cart has wheels it can easily be moved from room to room.
Fold-Out Tables/Stacking Tables: These portable tables are effective as TV tables when eating in the living room or as end tables in the bedroom. Stacking tables take up very little space, and a fold-out table is great if you need to add extra guests at mealtime. A table can also be used as a desk.
Need extra seating? Buy a couple of folding chairs, store them under the bed, and pull out when needed.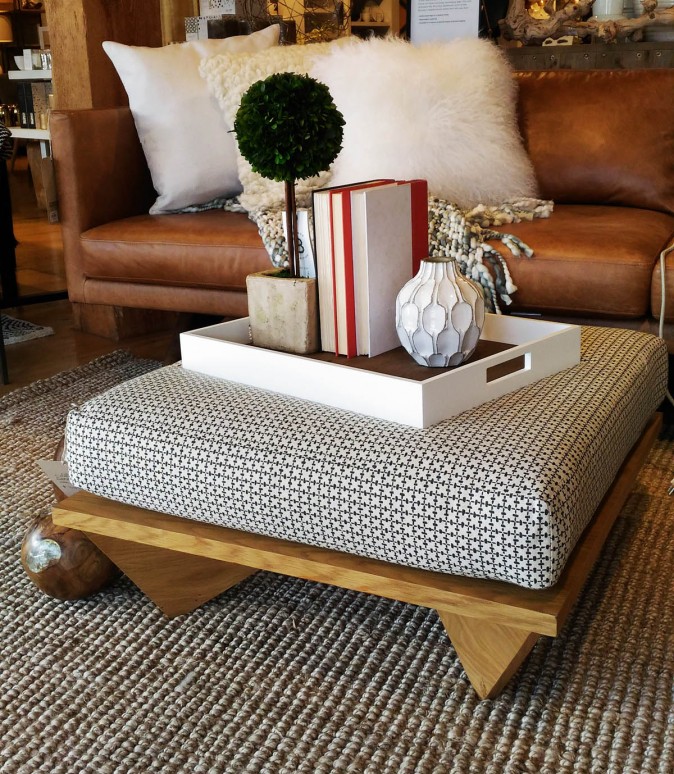 Ottomans: Besides serving as a footstool, a stylish ottoman can provide extra seating. An ottoman with a tray on top becomes an instant coffee table. Ottomans with storage space inside are handy for storing linens or extra bedding for a pull-out sofa.
Wall Units: A wall unit with open shelving can be used to store items in wicker baskets and display favourite accent pieces.  Wall units make a great room divider, especially for studio apartments when separating the living and sleeping areas.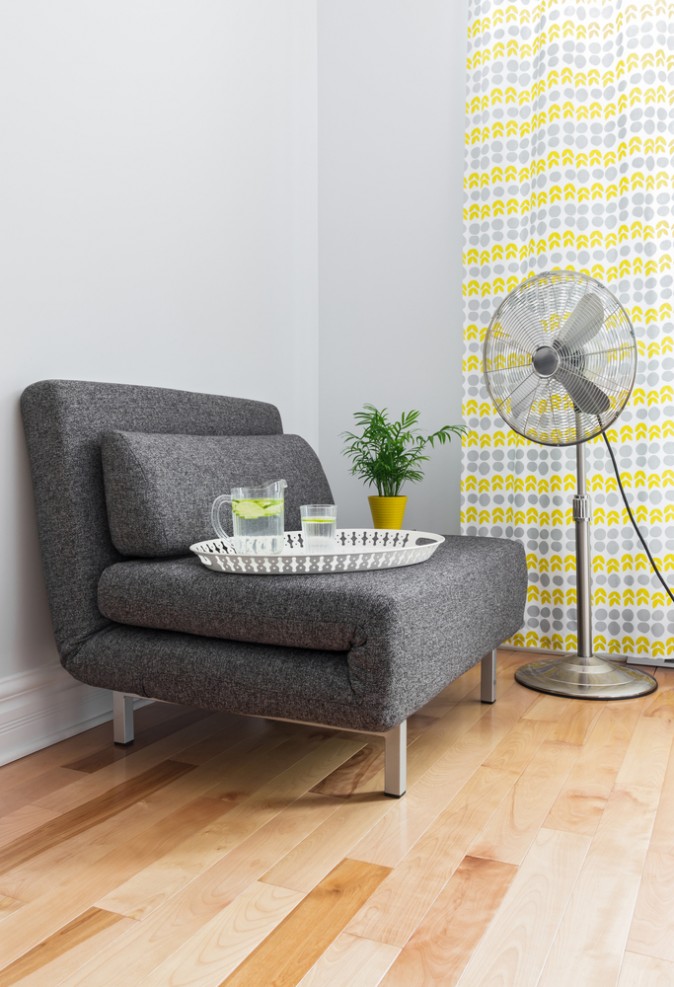 Studio Beds: For studio apartments, the bed is the largest piece of furniture in the room and needs to be multi-functional as it is usually used for sleeping, sitting, watching TV, etc. A pull-out sofa is the most common, but daybeds and Murphy beds are also good options. A cabinet bed is a clever idea that takes up very little space and makes for an attractive piece of furniture.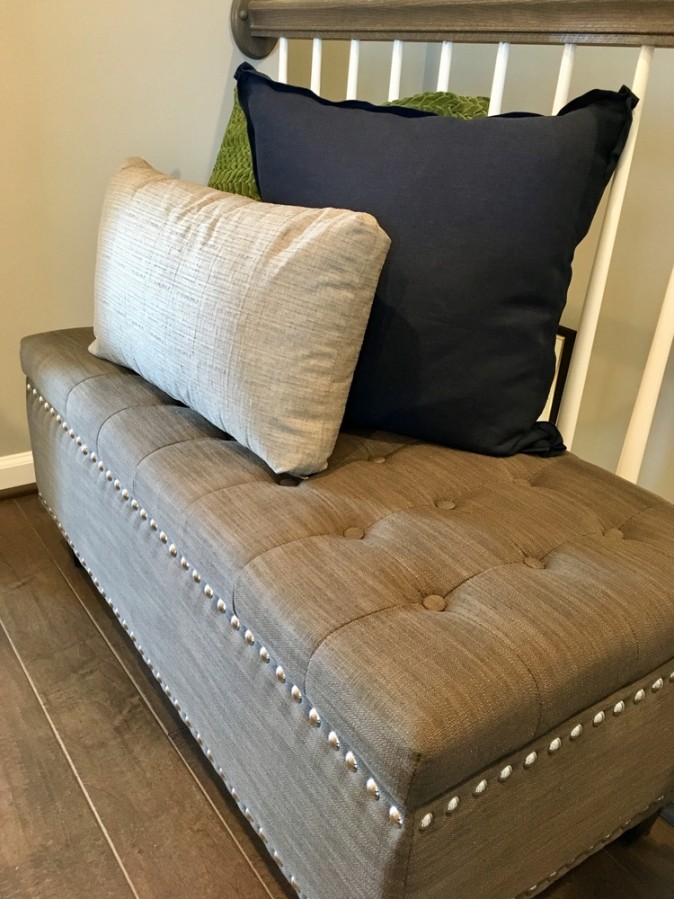 Benches:  Benches are sometimes underestimated—they're actually very versatile. A bench can be stacked with books in front of a low window; used as seating with a few cushions on top and placed behind the kitchen table; used in the entryway to sit on while putting on shoes (store extra shoes in baskets underneath); or serve as a TV stand in the living room.
Glass and Mirrors: Glass coffee and end tables or mirrors that reflect light can keep a small space open and airy.
Tip: Too much furniture makes a room feel busy and small. The key is to not accumulate too many things. Curating should be done regularly to keep the space from becoming cluttered.