Skin rashes could be another surprising symptom of COVID-19, according to doctors.
Dr. Joanna Harp, a dermatologist at Weill Cornell Medicine in New York, told ABC News that she has spotted a number of CCP virus patients who have red rashes on their legs, arms, and buttocks.
"It is not yet known what causes the clotting tendency in these patients, but there is some suggestion that the virus may overstimulate the immune system in certain patients," Harp said. "And this overzealous immune response could somehow trigger a downstream clotting tendency."
She said that the skin rashes might be associated with a heightened tendency for COVID-19 patients to suffer from blood clotting.
Dr. Rajeev Fernando, an infectious disease expert in Southampton, New York, noted that he's seen a number of patients with rashes.
"It's often an erythematous [red] rash," he told Prevention.com, adding that the rash is "diffused, or spread out, and other times it's localized to one area."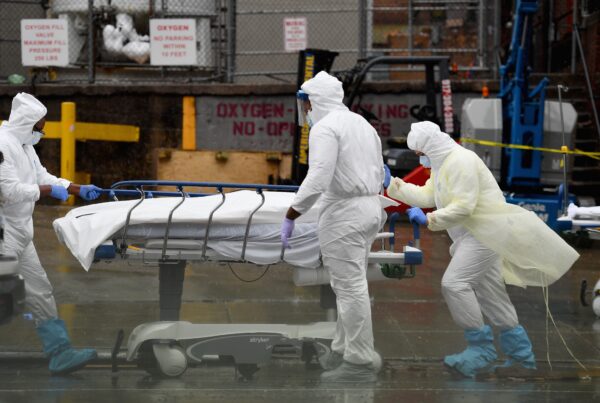 "Another report published in the Journal of the American Academy of Dermatology found that one patient in Thailand with a confirmed case of COVID-19 developed a skin rash called petechiae, which are tiny, circular patches that aren't raised. The patient was originally misdiagnosed with dengue fever, which commonly causes petechiae, only to later be diagnosed with COVID-19," according to the Prevention report.
According to the ABC News report, one in five COVID-19 patients had a skin problem, including hives or a red rash, said Italian researchers in a case study.
The American Academy of Dermatology, meanwhile, set up a registry for doctors and dermatologists who are treating CCP (Chinese Communist Party) virus patients as well as patients who have a rash.
"Our hope is that information you and others provide will help us understand dermatologic manifestations of the COVID-19 virus," the website says.
Another unusual symptom that might be associated with the virus are lesions on the feet, said the Spanish General Council of Official Podiatrist Colleges. A Los Angeles woman, who contracted the virus, had told KABC-TV her toe was "turning blue," and "it just was so painful."
The Epoch Times refers to the novel coronavirus, which causes the disease COVID-19, as the CCP virus because the Chinese Communist Party's coverup and mismanagement allowed the virus to spread throughout China before it was transmitted worldwide.