Victoria's Premier Daniel Andrews is hoping skilled migrants from overseas will be able to help his government tackle the state's hospital staffing crisis.
The premier has pushed for the clearance of a "massive" backlog of skilled migrants saying the stagnation in Australia's skilled migration in the past two years was contributing to Victoria's ailing health system.
Speaking at an event on June 28, Andrews said he had asked Prime Minister Anthony Albanese to provide more resources to process the "tens of thousands" of visa applicants during the national cabinet meeting on June 17.
"At my urging, he's (Anthony Albanese) put … extra staff on to move through that backlog," he said.
"That'll be of such importance in health, and I'd say nowhere more so than in regional Victoria."
During the past two years, Victoria's health system has been hit by a lack of doctors, nurses and other medical staff, and regional areas were among the most affected places in the state.
Regarding the premier's move, policy consultant Terry Barnes, who was an adviser to two federal health ministers under the Howard government, said relying on skilled migrants was a band-aid solution to a problem that had been building up over the years.
"Poor planning and health union resistance to productivity reforms, as well as importing skilled people from overseas, has helped create this crisis," he said in comments obtained by The Epoch Times.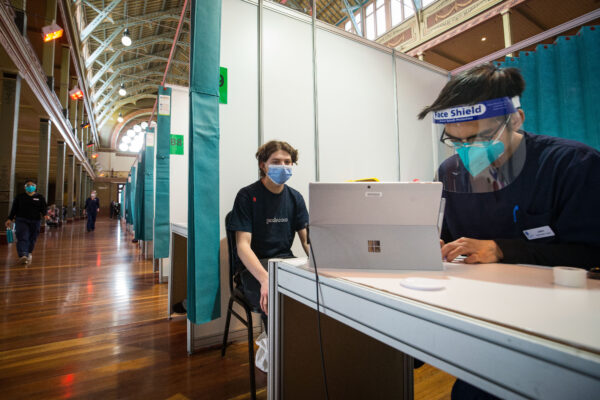 Speaking about the staffing crisis, Barnes suggested that the Victorian should raise productivity, worker satisfaction and retention, and ensure that hospital medical, surgical and management services reflect the 2020s best practice.
"Redirecting efficiency savings to better pay for healthcare workers and support staff would be a win-win all around," he said.
"Investing in more out-of-hospital support, such as outpatient care and hospital in the home, should also be a part of the hospital crisis solution."
Victoria's Ambulance Service Declares Emergency Situation
The premier's call for backlog clearance comes as the Herald Sun reported that Ambulance Victoria was forced to declare code red, the highest level of disaster protocol, again on June 28 morning as there was not a single ambulance available to help patients.
Victorian Ambulance Union general secretary Danny Hill said the incident raised the alarm about the massive strain the system was under at present.
"There's nothing scarier than the truth, which is that for Melbourne's entire population at one point last night … no ambulances were available to respond to an emergency at that particular point in time," he said, as reported by the Herald Sun.
"We still have major issues with filling shifts, and ultimately that leads to less ambulances being able to respond."
The emergency situation was eventually lifted when ambulance services went back to normal a few hours later.
This was the fifth time Victorian Ambulance had declared a code red this year, with the most recent on May 27 due to a dispatch system breaking out.