A sixth American died after dying from a lung illness that is believed to be linked to vaping, said Kansas officials on Tuesday, Sept. 10.
The Kansas Department of Health and Environment confirmed that recent death was a Kansas resident over the age of 50, KMBC9 reported.
Dr. Farah Ahmed, the state's epidemiologist, said the patient had a history of underlying health issues. The patient was hospitalized with symptoms that developed quickly.
Officials didn't reveal the name of the victim.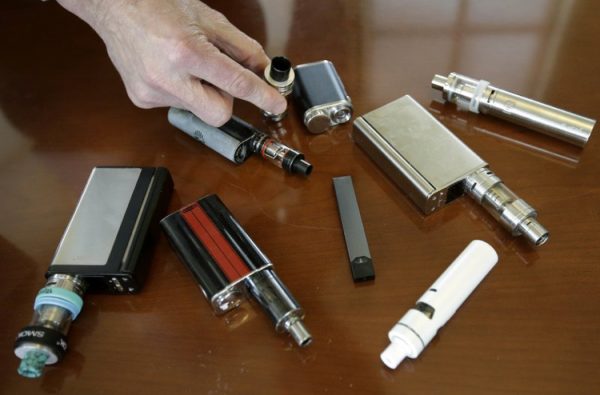 "Our sympathies go out to the family of the person who died," Kansas Gov. Laura Kelly said, reported KMBC9. "Health officials are working hard to determine a cause and share information to prevent additional injuries. As that work continues, I urge Kansans to be careful. Don't put yourself in harm's way, and please follow the recommendations of public health officials."
U.S. health officials have noted that six Americans have died so far due to lung-related illnesses caused by vaping or e-cigarettes. Some 450 possible cases were also identified.
The Kansas Department of Health and Environment also said a national investigation hasn't identified a specific vaping or e-cigarette product that was associated with the rash of lung illnesses.
The U.S. Centers for Disease Control and Prevention (CDC), in a Sept. 6 news release, said that five other deaths have been confirmed in Oregon, Minnesota, Illinois, Indiana, and California.
"While this investigation is ongoing, consider not using e-cigarette products," the CDC warned.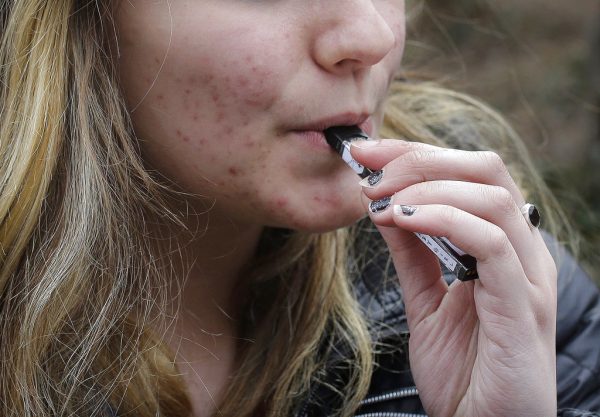 But, if one continues to use vaping products and has "symptoms like those reported in this outbreak, seek medical care promptly. CDC and the FDA will continue to alert the public throughout this investigation," the agency wrote.
It noted that youth and young adults shouldn't use e-cigarettes, pregnant women shouldn't use them, and adults who don't use tobacco products shouldn't use them.
"You should not modify e-cigarette products or add any substances to these products that are not intended by the manufacturer," the agency also warned. Some people have attempted to vape marijuana-related products, such as THC.
"If you do use e-cigarette products, you should not buy these products off the street (for example, e-cigarette products with THC or other cannabinoids)," the CDC said.
Meanwhile, people who are trying to quit smoking cigarettes, they should use alternative treatments, the CDC noted.
The American Medical Association (AMA), like the CDC, also called on people to avoid using e-cigarettes amid the lung illness outbreak.
"The AMA recommends anyone who has recently used e-cigarette products to seek medical care promptly if they experience any adverse health effects, particularly coughing, shortness of breath or chest pain," AMA President Patrice A. Harris said in a statement. "The AMA also calls on physicians to make sure their patients are aware of the dangers of e-cigarettes, including toxins and carcinogens, and swiftly report any suspected cases of lung illness associated with e-cigarette use to their state or local health department."