PUNTA GORDA, Fla.–Sixteen books in Polk County school libraries have been pulled from the shelves and "quarantined" because the content was considered "obscene, or harmful to children."
Polk County Public Schools (PCPS) administrators spent the morning of Jan. 25 collecting books from media centers throughout the county after County Citizens Defending Freedom (CCDF), a conservative organization, complained to Polk County School Superintendent Frederick Heid that the books contained material "harmful to children."
In an email sent throughout the district, Heid said he did not believe it was his role to "approve/evaluate instructional or resource materials at that level."  But, "it is also my obligation to provide safeguards to protect our employees. The district will be taking steps to ensure that we address this issue honestly, fairly and transparently."
Director of Communications for PCPS, Jason Geary responded in an email that books have been placed "in quarantine" until a review committee has had time to read each book in its entirety. He said the process follows a "longstanding protocol" whenever a book is challenged.  The committee is made up of district curriculum staff, media specialists, parents, and community members.
"This process is traditionally done at the individual school level.  However, copies of some of the name titles are currently housed in multiple secondary school media centers, so this review will be conducted at the district level," he wrote in the email.  "It is important to note that these books will not be available during this period of review."
The initial concerns were that the books "conflicted with values," but the allegations may be in violation of Florida statutes that deal with "distributing obscene or harmful materials to children," Geary said in an emailed statement to The Epoch Times.
"PCPS is committed to the safety and well-being of children, as well as the freedom of expression," he said.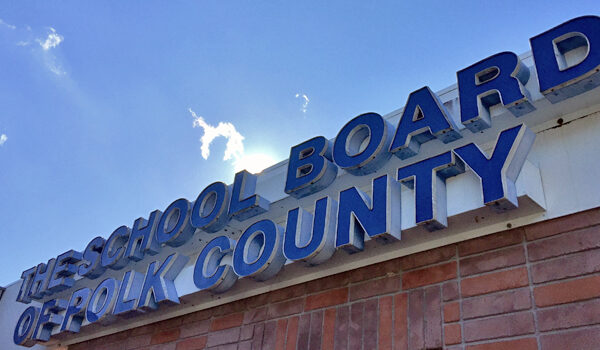 The American Library Association's deputy director of communications, Macey Morales, said the ALA "strongly condemns acts of censorship and intimidation." In recent months, a few organizations have "advanced the proposition that the voices of the marginalized have no place on library shelves," she told The Epoch Times in an email.
"We are committed to defending the constitutional rights of all individuals of all ages to use the resources and services of libraries," she wrote. "We champion and defend the freedom to speak, the freedom to publish, and the freedom to read, as promised by the First Amendment of the Constitution of the United States."
According to the ALA website, in 2020, 273 books were "the subject of attempted censorship," and the majority of them centered on race, gender and sexuality.
The concern for books in the schools' library system was brought to light by a grassroots organization, County Citizens Defending Freedom, which grew out of a need that fills gaps for parents who don't have time to police what is happening in their schools.
"Most parents are working full time, and don't have time to look deeply into what government and education facilities are doing," founder Jimmy Nelson told The Epoch Times in a telephone interview. "So, we're filling that role and raising awareness to the things that we're finding–and we feel the best way to affect what's going on throughout the country is to begin locally."
"We trust our schools … not to expose our children to things that we're not ready for them to be exposed to yet. That's the parent's job; that goes back to family responsibility," he continued.
The list of books in question was compiled by an organization called Florida Citizens Alliance, Nelson said, adding that FCA has done "yeoman's work."
Nelson is currently working with other counties in Florida, Texas, and Georgia as well.
Pornography, Children and Florida Law
Florida Statute 1006.34 2b(4) clearly prohibits sexually explicit material: "Any instructional material containing pornography or otherwise prohibited by s. 847.012 may not be used or made available within any public school." And FS 847.012 (3) states "A person may not knowingly sell, rent, or loan for monetary consideration, to a minor: (b) Any book, pamphlet, magazine, printed matter however reproduced, or sound recording that contains any matter defined in s. 847.001, explicit and detailed verbal descriptions or narrative accounts of sexual excitement or sexual conduct and that is harmful to minors."
Keith Flaugh, CEO and co-founder of FCA, which has been compiling lists since 2019, told the Epoch Times that the 16 books in question can be found in all of Florida's 67 counties.
"The books are chosen for the school libraries on a local level, not a state level," he told The Epoch Times in a telephone interview. "Larger districts have a team of people headed by a purchasing manager or media center manager; smaller districts have one person with other job responsibilities."
Jared Ochs, Director of Communications and External Affairs for the Florida Department of Education, told The Epoch Times in an email: "Individual school districts are responsible for determining the content within their own libraries. Therefore, these are decisions that need to be addressed at the local level. Parents have the right to object to materials they believe are explicit and inappropriate for their children and districts should have processes in place to address these parental concerns.
"Ultimately, decisions should be made in the best interest of students – we expect school districts to follow all pertinent laws and that content provided to students is both age and grade appropriate," he said.
Flaugh went on to explain that a number of media center managers use sources like goodreads.com.  However, some districts pay a "bonus at the end of the year" to media center managers, based on how much the materials they put in the library are used.
"But the problem is: they should be providing reference materials that follow Florida standards," he said. "This is a little scary."
Flaugh denies that his organization is banning books.
"The left accuses us of banning books," he said. "This is not about book banning at all, it's about protecting our children and giving parents control."
In compiling a list, Flaugh said he has to file public records requests, and it was like "playing whack a mole with the school districts."
"We're playing whack a mole." he said. "Fifty-eight books is not an exhaustive list–we are trying to protect not only children but teachers from being accused of violating Florida statute."
A simple fix would be a search engine called an electronic robot, Flaugh said.  If a publisher wants to sell a school district a book or other material, they would first submit an electronic version which would be run through the robot.
"The robot is supplied with a glossary of terms, and, if the robot picks up any of these terms that the school district deems as sexually explicit, then the book can be pulled before it gets to the shelf," he explained.
One of names on the FCA list is award-winning African-American author Toni Morrison, who died in 2019 at the age of 88.  Prior to her passing, she responded to attempts to ban "Huckleberry Finn" by Mark Twain for its use of the "N-word."
Morrison wrote: "Banning books is the purist and yet elementary kind of censorship designed to appease adults, rather than educate children."
One of her books, "The Bluest Eye," is on the FCA's list.  It depicts the life of an African-American girl who "equates whiteness to beauty" and believe her skin color automatically makes her "ugly."  The book covers many themes, including rape, incest, domestic violence, alcoholism, infant mortality, and racism.  It also includes profanity and sexually explicit content, according to the FCA.
A bill that has advanced in the Florida senate has been called the "book ban bill."  SB 1300 proponents describe it as providing "transparency and give parents a bigger say" in what children are exposed to.  It gives parents the authority to question the appropriateness of books and other materials in public schools.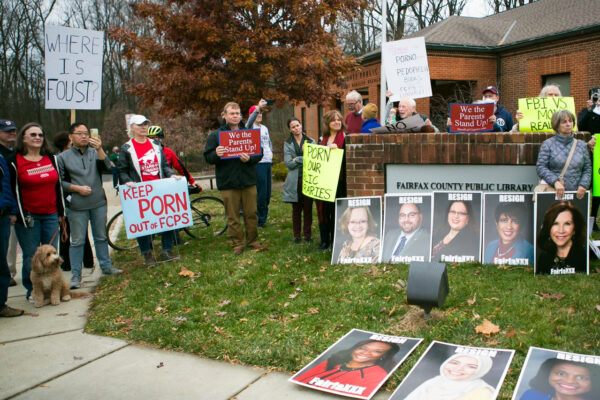 In a discussion of the bill at a Jan. 26 committee meeting, state Sen. Manny Diaz, a Republican, addressed the age appropriateness of some material circulating in Florida public schools.
"My concern is that some of these materials are not age-appropriate … and forcing these conversations with students that are not age-appropriate," he said at the meeting.
The bill charges principals with collecting and documenting complaints about questionable material available to students in public schools.
"The purpose of the bill is to create transparency in the process; it's not to censor anything," said Sen. Joe Gruters, (R).
A parent, Amanda Silvestri, expressed her concerns about certain book content, as did attorney Brenda Fam.
"They were showing LGBQT cartoon videos to the kids. It was never disclosed to the parents," Fam told committee members.
A member of Florida Parents Know Best, Karen Moran said: "We have porn, we have critical race, we have gender confusion, and other objectionable materials in our schools."
Democratic state Sen, Tina Scott Polsky told the speakers: "If you want them (children) insulated so much that they shouldn't learn about the outside world, then you should homeschool them, or you can send them to religious private school with voucher money."
The bill advanced and will be read and debated in the rules committee.