An Australian hospital has apologised after six out of 66 people were given an "ultra-low" dose of Pfizer at the Kippa Ring Vaccination Centre in Brisbane, the Queensland government has announced.
Citing an administration error, Queensland Health said it had attempted to contact the 66 people who attended the vaccination centre before 9.30 a.m. on Saturday, Aug. 7.
Only six had been given the incorrect dosage. However, Queensland Health said it had "no ability to trace which of the first 66 people" received them.
"The Pfizer vaccine requires a process of preparation, where saline is added to the vaccine vial and withdrawn to make up to 6 syringes," Queensland Health said in a media release on Aug. 10.
"An initial review indicated one vial was used twice, meaning the doses drawn on the second use were over-diluted."
The incorrect doses were administered within 90 minutes of the centre opening that day, the state health department stated, and staff took immediate action.
"An official review has occurred to further understand what happened, what caused the error and how processes can be improved."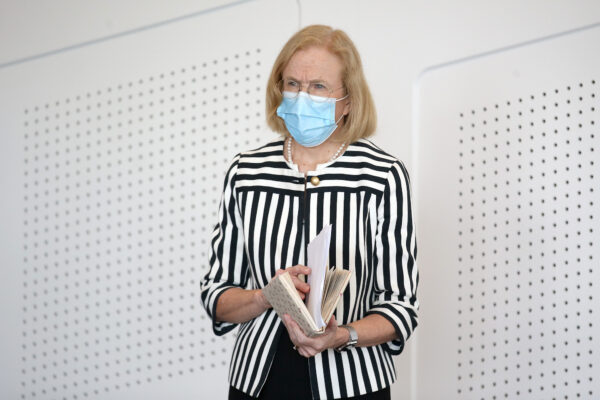 Queensland Chief Health Officer Dr. Jeannette Young said the ultra-low dosage was not harmful but could affect their immunity to COVID-19, the disease caused by the CCP (Chinese Communist Party) virus, commonly known as the novel coronavirus.
"We are working with those impacted to ensure an optimal immune response to the vaccination is achieved," Young said. "Of those 66, 26 were receiving their first dose, and 40 were receiving their second dose.
"Those affected will be offered a new appointment to receive a repeat dose to ensure they are fully vaccinated against COVID-19," she said.
Young noted that there was no clinical risk associate with receiving a third dose of Pfizer.
Metro-North Hospital and Health Service Acting Chief Executive Jackie Hanson apologised for the error and said it was detected early on in the day as part of the due diligence process.
"I am incredibly sorry for any distress this has caused to those 66 people and their families. We will, of course, be supporting every single person impacted," Hanson said. "I am incredibly grateful we have good safety culture at Metro-North and that the error was picked up quickly as a result of those safeguards."