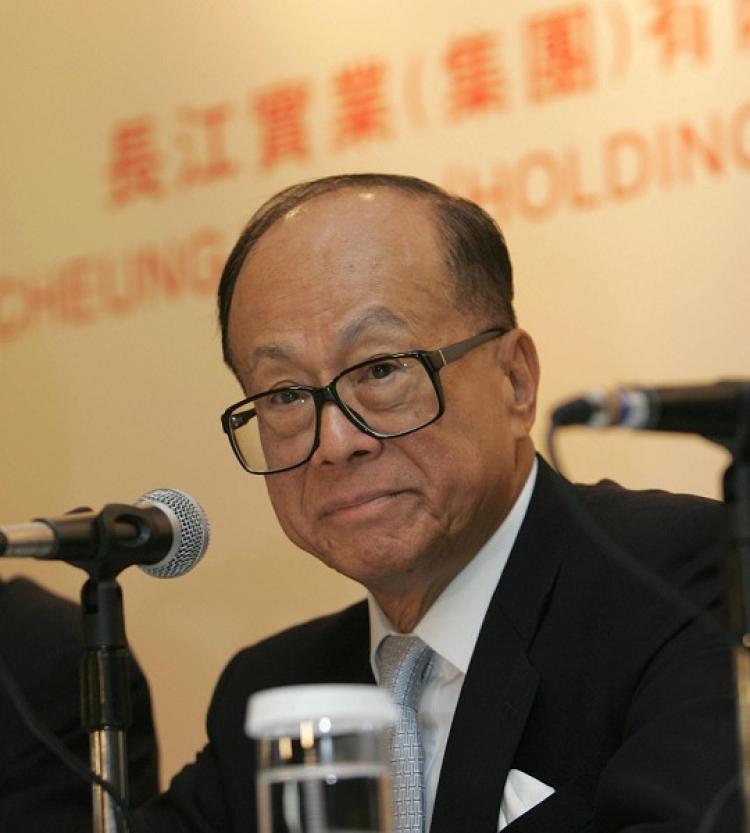 Sir Ka-Shing Li, Chinese billionaire and Chairman of the Cheung Kong (Holdings) Limited, has decided to reduce his property prices again in 2009. This move has created explosive prices in its wake on his properties in Shanghai, including the commercial real-estate portion of the Jade Imperial Garden beside the Century Public Park in Pudong. The flagship property of the Jade Imperial Garden, Elegance of Four Seasons Park, will also be remodeled and put on the market. Sir Ka-Shing Li has apparently adopted a "complete release" policy of the Shanghai real estate market—almost all of the properties in Shanghai that he owns have, after much reduction, been sold.
According to the publication Shanghai Securities, the Shanghai government online real estate database shows that the Jade Imperial Garden was given a permit to sell its commercial real estate properties which were rental properties in the past decade—eight individual commercial building lots, totaling 55,090 square feet with the listed price of 53,500 yuan (US$ 7,811) to 75,000 yuan ($10,950) per square feet. In March 2008, Jade Imperial Garden's 77 residential lots were listed at 500,000 yuan ($73,000) to 750,000 yuan ($10,950) per square feet, and of these, 43 lots were sold at as high as 880,000 yuan ($12,848) per square feet. Since commercial properties are usually more expensive than residential properties, these commercial lots are listed at a reduced price.
According to insiders, residential rental properties will be sold as well. Elegance of Four Seasons Park is the first villa of the Jade Imperial Garden. It is a rental property with more than 200 buildings. However, since the middle of last year it stopped getting new rental business and current leases were not renewed either. Cheung Kong (Holdings) Limited will renovate these properties and put them on the market.
In May of last year, Sir Ka-Shing Li's Hong Kong company Hutchison Arbor Ring sold the Century Trade and Commerce Plaza located on Chanle Road in Shanghai for 4.4 billion yuan ($646 million) to Asia Pacific Land Limited, almost doubled its original purchasing prices. Soon after the transaction, Sir Ka-Shing Li's real-estate development company lowered the prices of high quality apartment complexes in the Gubei district of Shanghai. At the end of 2008 they put on the market 40 commercial rental real estate lots. After this calculated move, Sir Ka-Shing Li does not have much property left in Shanghai.
Read original article in Chinese.