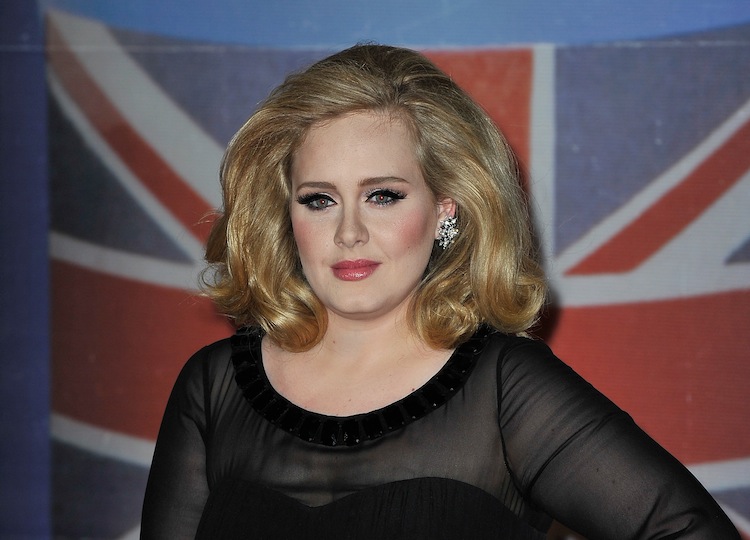 Pop star Adele has topped the list of wealthiest young musicians in the UK, with a fortune of £20 million.
Adele more than trebled her wealth after the global success of her second album "21," with an increase of £14 million on her £6 million 2011 wealth. "21" has been certified 15 times platinum in the UK alone.
The 23-year-old's wealth puts her £8 million ahead of Cheryl Cole, Leona Lewis, and Katie Melua, whose wealth is unchanged from 2011 at £12 million each.
New on the 2012 list, which is to be published by The Sunday Times on April 29, are all four members of boy band JLS, who are each worth £5 million, as is Jessie J, who has sold nearly a million copies of her album "Who You Are."
Singer/songwriter Natasha Bedingfield also made the top 20 with wealth of £6 million, despite a relatively unsuccessful career in recent years. Her last studio album, "Strip Me," wasn't released in Britain and peaked at 103 on the US Billboard Chart in 2010.
Craig David, likewise, appears at number 6 in the top 20 with wealth of £8 million, despite his last album, 2010's "Signed, Sealed, Delivered," reaching just number 13 in the UK Album Charts.
Last year's richest young musician was opera singer Katherine Jenkins with £13 million, but the Welsh star drops off the list this year because she is now over 30.
Elsewhere in the rich list, Woman in Black and Harry Potter star Daniel Radcliffe is Britain's richest young actor, with a fortune of £54 million. His Potter co-stars Emma Watson and Rupert Grint come in at fifth and sixth in the top 20, with fortunes of of £26 million and £24 million, respectively.
The richest model under 30 is Keira Knightley, whose work with Chanel, alongside her acting career, contributed to a wealth of £30 million.
A number of other young actors and musicians that made the list augmented their wealth by branching out into modelling. Jessie J has a deal with Pretty Polly, Cheryl Cole with L'Oreal, and Lily Allen with Chanel.
Devon-born Rosie Huntington-Whiteley, who made her name as a model, is now also working in films, making her debut in last year's Transformers: Dark of the Moon. She is new to the rich list with a fortune of £5 million.