The Canadian edition of Sing Tao Daily, which the United States has listed as a "foreign agent" for Beijing, terminated its print product on Aug. 28.
On Aug. 27, the Chinese-language newspaper released its final print edition, concluding with a special review of the major events it covered over the past 44 years of publication.
The publication said last month that the termination of its print edition was a business strategy to better "concentrate resources on the development of new media platforms," in response to consumers' behavioural shift to receiving news from digital platforms.
But some experts also pointed to the increased influence from Beijing in the publication, and its gradual development into a pro-CCP (Chinese Communist Party) media, saying these factors contributed to its loss of market share.
Edward Chin, a senior hedge fund manager in Canada's broadcasting industry, previously told the Epoch Times that he believes Sing Tao Daily ended its print edition due to economic reasons stemming from "losing readers."
Shift to Pro-Beijing
Canada's Sing Tao Daily was founded in 1978 as a Chinese-language, paid daily newspaper affiliated with the Hong Kong-based Sing Tao News Corporation.
Its reports on China, Hong Kong, Taiwan, and international events originally came from its Hong Kong headquarters. Prior to the handover of Hong Kong in 1997, it described the Beijing government as "Communist Authorities" or "Communist of China" in news reports. The production of these news events was later shifted to Shanzhen, China, and gradually took on a pro-Beijing stance.
Gloria Fung, president of the Canada-Hong Kong Link, told The Epoch Times that when the Torstar Corporation in Canada—which is also the parent company of the Toronto Star—acquired Sing Tao Daily years ago, it was asked to share information produced in China, and has an editorial relationship with the Sing Tao parent company in Hong Kong.
In 2001, Sing Tao Daily was acquired by Charles Ho, a member of the Standing Committee of the Chinese People's Political Consultative Conference—a distinctive circle for the Chinese Communist Party's (CCP) political elites.
In 2020, when Beijing intended to enforce the draconian National Security Law in Hong Kong, which is widely regarded as a major blow to its democracy, Ho published a signed article in the U.S. Sing Tao Daily, titled "Of Course," showing his support for Beijing's decision.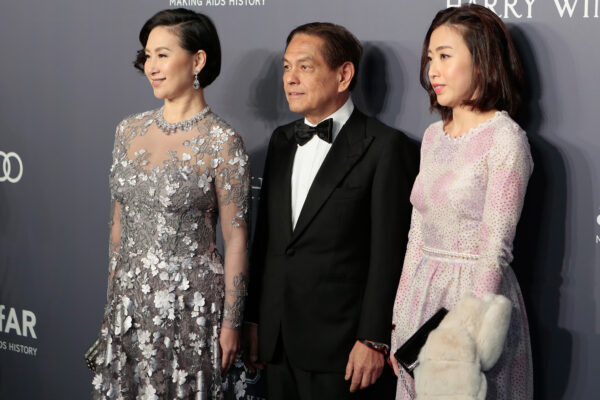 Last year, Ho sold a 28 percent stake in Sing Tao News Corporation to a residential property management company, Kaisa Prosperity, which is believed to now be in a financial crisis. Kaisa later sold a 14 percent stake to Karson Choi, the son of Francis Choi, a Chinese tycoon and member of a political advisory body to the CCP.
Sing Tao Daily has eight overseas branches, and the news operation and editions are under Larry Lee, former president and editor-in-chief of China Daily, the state-run mouthpiece for the CCP.
In 2021, the U.S. Department of Justice ordered the U.S. subsidiary of Sing Tao to be registered as a foreign agent, joining Chinese state-owned media CGTN and Xinhua in carrying that designation.
The company denies that it's under the direction of the Chinese Communist Party (CCP), saying that it is neither "controlled nor influenced" by the CCP, reported Radio Free China.
According to a 2001 report by the Jamestown Foundation, a U.S.-based think tank, many Chinese-language publications in North America including Sing Tao Daily and Ming Pao Daily News are under the direct influence of the Chinese communist regime.
"As preparation for Hong Kong's return to China in 1997, the Chinese government made vigorous attempts in the early 1990s to purchase several major media agencies in Hong Kong. This was done through the use of third-party merchants who have close business ties with China," said the report.
The report added that Sing Tao Daily transformed into "a pro-communist newspaper" starting around the 1990s after the communist regime provided financial support to the owner of the publication.
Donna He, May Huang, Nie Law, and Ying Cheung contributed to this article