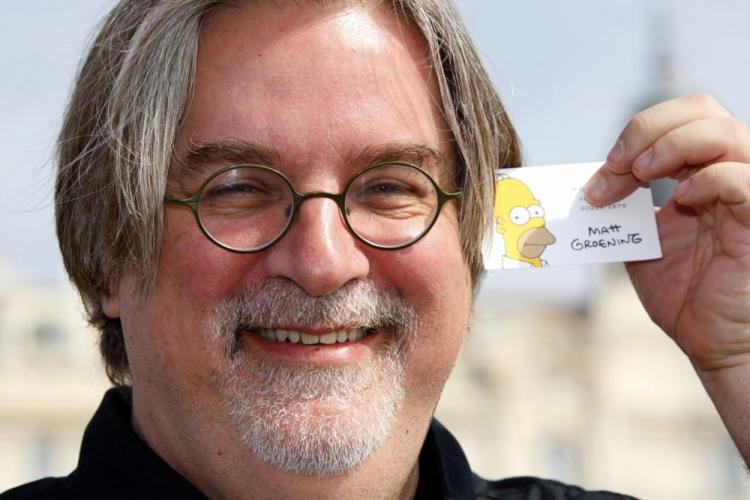 'The Simpsons' to be Honored
The Paley Center for Media, an organization that "leads the discussion about the cultural, creative, and social significance of television, radio, and emerging platforms for the professional community and media-interested public," will honor "The Simpsons" at its annual gala. The show, which celebrates its 20th year on the air and still enjoys solid ratings, will be the sole honoree at the event at the Beverly Hills Hotel on Dec. 8.
Fred Thompson to Return to the Big Screen
Former Sen. and presidential candidate Fred Thompson will get back to his acting career in the upcoming "Secretariat," playing a horse breeder, according to the Hollywood Reporter. The upcoming Disney film will tell the story of the famed horse that took the Triple Crown in 1973. The movie stars Diane Lane and John Malkovich and will hit theaters on Oct. 8, 2010.
Guns N' Roses Sued
Rock band Guns N' Roses is accused by two independent record labels of copying portions of songs by German electronic musician Ulrich Schnauss on its latest album, "Chinese Democracy." British label Independiente and Domino Recording Company claim that Shnauss's songs, "Wherever You Are" and "A Strangely Isolated Place," were mimicked in the GNR song "Riad N' the Bedouins." The lawsuit seeks $1 million in damages, according to Reuters.
Actress Lindsay Lohan, who is acting as "Artistic Adviser" for couture fashion house Ungaro, debuted the Spring 2010 collection in Paris this week. Lohan and co-designer Estrella Archs received mostly negative reviews from the fashion world. Women's Wear Daily, the fashion world's leading authority, called the collection "an embarrassment." Some reports included compassion for the actress in her first time out. The Telegraph's Hilary Alexander said, "My heart goes out to Lindsay Lohan. Right now, she is getting a taste of just how brutal the fashion jungle can be when the claws are unsheathed … and it is not a pleasant experience." The paper reported that Lohan said after the show, "That was the hardest thing I've ever done."
Singer and actress Jessica Simpson was honored this week along with the other members of her family for their work with the children's medical charity Operation Smile. The organization's annual Smile Gala was hosted by Billy Bush of "Access Hollywood" and took place at the Beverly Hilton Hotel in Los Angeles. Simpson accepted her award with her parents by her side. Operation Smile works to treat children with facial deformities.
Compiled by Barbara Danza, Epoch Times Staff