SAN JOSE, Calif.—Polished and vibrantly colored antique cars of all shapes and sizes lined the streets of San Jose's History Park on Sept. 19, as Silicon Valley held its 21st Antique Autos in History Park, the largest annual antique car show in the West.
The show is hosted by members of the Santa Clara Valley Model T Ford Club. Every year, owners showcase their pre-World War II vehicles.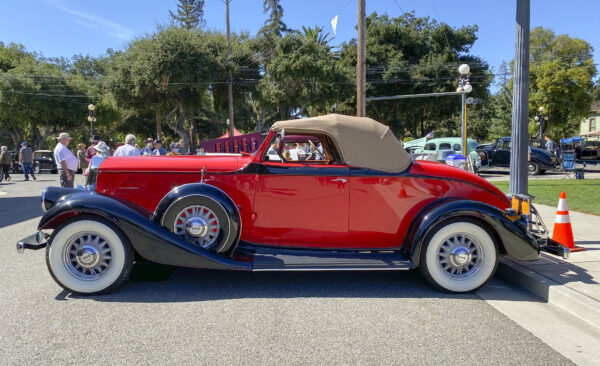 Allan Greenberg, one of the four coordinators of Antique Autos in History Park, said the event is always a lot of fun.
"People love to see them," he told NTD News. "Anytime somebody is on the sidewalk, or in another car, they're always waving or taking pictures, so we love to get them out. It's a little piece of history that we're preserving, and we enjoy that part of it."
The requirements are that the vehicles must be models from before 1946 and must be period-correct, meaning that hot rods or vehicles modified with new equipment aren't allowed to participate.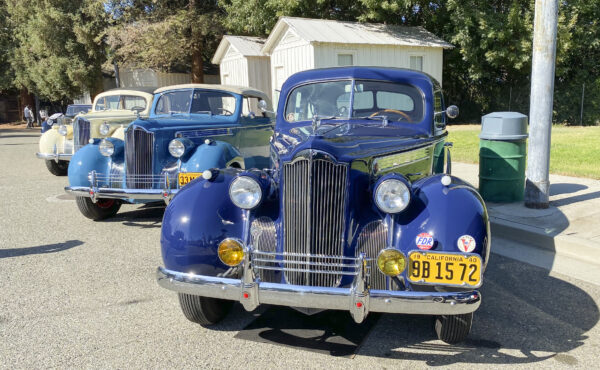 Greenberg is the owner of a 1923 Model T Ford. He said one of the unique features of a Model T is that there are three pedals on the floorboard, none of which is the gas pedal.
The left is the clutch, the middle is reverse, and the right is the brake. There's a lever by the steering wheel that speeds up the car when it's pulled down.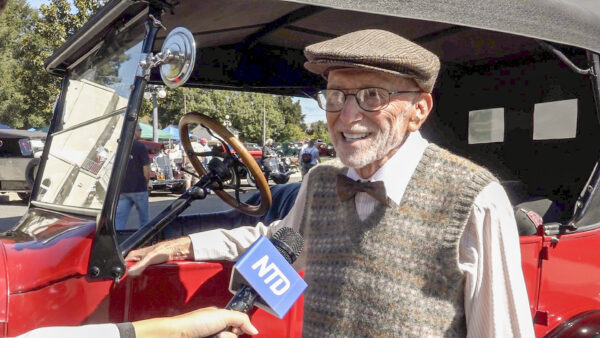 "It's not easy to stop these cars, and you can't go very fast," Greenberg said. "What I tell people when they ask me 'How fast will this car go?' I tell them, this car goes so slow, you have to clean the bugs off the back window."
Greenberg's Model T runs on regular gas. To fuel it, he has to open the door on the passenger side and lift up the cushion on the front seat. There's no door on the driver's side because a parking lever is there.
Greenberg and his wife still drive the car. They've driven it to Yosemite twice.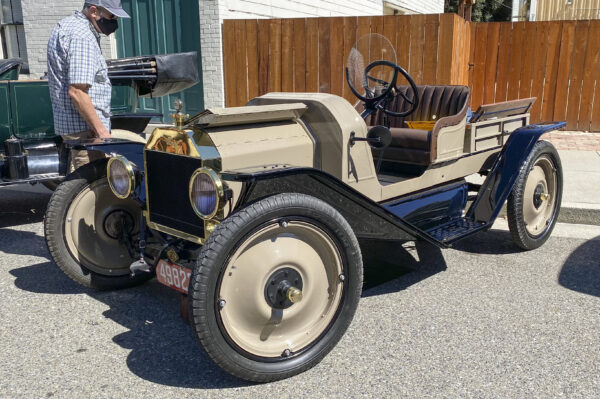 Mike Robinson is the owner of a 1914 Ford Model T Speedster. He spent eight years building it in his garage. He assembled the car by himself to replicate it as accurately as possible.
"There's people that build the engines and transmissions and rear ends. It's all sourced; all the parts are sourced. There's people that supply all the small parts. You can get a catalog with Model T's. Nearly everything's available if you want to purchase it online or through a catalog," Robinson said.
People often go to the event dressed up in the attire worn during the era. Occasionally, the image of legendary movie director Charlie Chaplin can be seen walking around in his iconic black suit, cane, and mustache.
"I try to give everything I can to the character," said Howard Lopes, who portrays Chaplin. "I've studied him very much on the internet, the way he dressed, the way he walked, and I put 100 percent [into] being Charlie Chaplin."
Unlike the character, he has his own antique vehicle.
"They last for years," Lopes said. "The car that I have was my grandfather's car. He bought it in 1923 in Detroit at the Detroit factory, the Dodge Factory, for $400 [and] drove it from Detroit to San Jose here. It is still running today."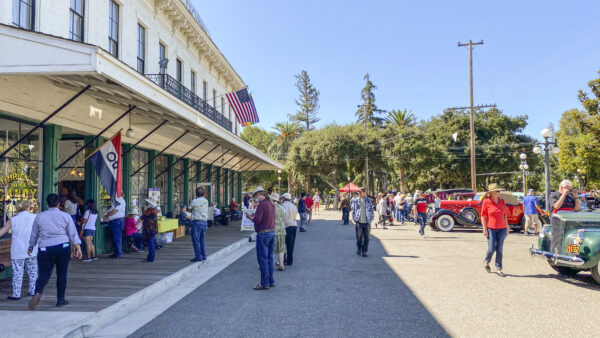 Visitors return for the event regularly from near and far.
"Modern cars are going to drive much nicer than these. But these are more fun," Steve Stephens said. "You slow down, and you tour around in your antique car, you stop, you talk to people. They're good conversation starters, too. [You] give people rides; it's just more fun. It's simple."
Stephens likes the style and design of vehicles from the old days.
"I've always loved old things," he said. "I don't have too much use for new things unless it's very well made. There's a lot of new stuff that is better, but say the old fans, the old ones work better. They keep running. They're easy to take care of. If they break, you can fix them. They're not 'buy and throw away when it has a problem.' You just fix them."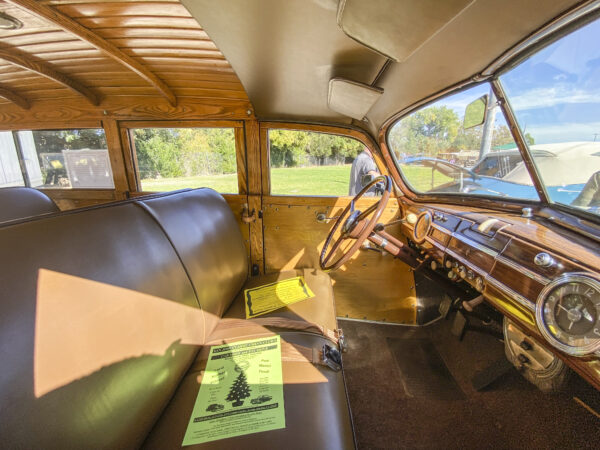 Stephens also brings his brother and family to the car show as often as he can.
"It's not just the cars, but it's the setting," said Tom Stephens, Steve's brother. "There's a print shop museum over there. Amazing. They printed this right in front of us on an old machine. It was made from the 1800s and they showed how to do that and just setting type."
History Park also has an old gas station, blacksmith shed, Chinese American Historical Museum, and hotel.
The park is also celebrating its 50th anniversary, as it first welcomed people in 1971.