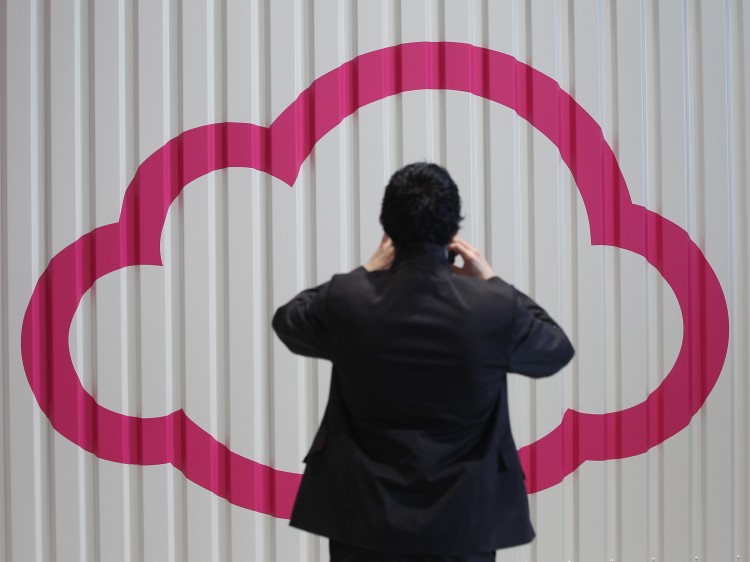 Worries of information falling into the wrong hands, whether in the case of a new film or important business data, are making companies wary of doing anything sensitive on the Internet. Hand deliveries used to be a way around this, but due to globalization, which has scattered employees across the globe, and fast turnaround times demanded by today's market, this is rarely an option.
Companies are looking for new ways of sending data, and one, Rimage, may just have a solution with their new app, Signal.
The app works with most devices—Windows, Mac, iOS, and Android—and lets publishers control videos, documents, and other files even after they're sent out by using cloud computing. The company sending out the files just needs to upload them, choose which devices they want to target, then anyone who has the right access will automatically get the files.
"You simply have the signal app on your device, and when the publisher sends it out, it goes out," said Ann Fellman, product manager of Signal Online Publishing at Rimage.
Now, "cloud" is really just a fancy term meaning "based online," but its possibilities go beyond what you'd see with just loading up a website. Netflix, for example, uses cloud services to stream video to its customers. Concepts like this are interesting to film companies since it means that an actual copy of the film is never sent out so that pirates are less likely to haul it off, and customers enjoy it because it means they don't have to wait for files to download.
Apple takes another approach. If you use iTunes to download a video or song, for example, you have that file on your computer. But if you ever try to get crafty and move that file to another device, you'll quickly find that it transforms into a useless heap of numbers and letters. This is because it uses digital rights management (DRM), which uses encryption and other technology to let companies control which devices the file can play on and how many times you can install or watch it.
Signal is a cloud-based DRM app, so it uses both of the technologies mentioned above. But it takes this yet another step further by allowing companies to edit and alter the files even after they're sent out.
"The main thing is maintaining control," Fellman said, "to give owners, the publishers, the ability to control the content ever after it's downloaded to user devices."
If a company uses Signal to send out a new employee handbook and realizes they have a huge number of spelling errors on the first few pages, for example, they can fix all the problems and the file will then update on all the associated devices.
Fellman said this isn't just for fighting piracy and corporate espionage, but also for keeping documents up to date. Companies could use this to send out software updates or to have dynamic files that can change as they're updated.
This also comes in handy for films—an industry that Rimage is currently speaking with about the service.
The film industry often sends out early releases of movies to a few select people. It usually protects these copies by giving each video its own signature so that if it gets out they know who leaked it. But this hasn't always worked out. The 2009 film X-Men Origins: Wolverine is one of the better examples of this. The film was available as an illegal download before it even hit theaters.
If it decides to, the company can make it so that each film can only be viewed two times or for a week. And if someone decided to upload that file to a site for illegal downloads, it would turn it into a fine jumble of unusable code.
On the security side, Rimage assigns each device its own key to view the files without ever fully encrypting them. It encrypts each file as it is sent out, and keeps it that way even after it is on a device.
"The content is never in the clear," Fellman said.
The Epoch Times publishes in 35 countries and in 19 languages. Subscribe to our e-newsletter.