Congress has reportedly granted permanent residency to 11-month-old British baby Charlie Gard, whose doctors said he will never recover from a debilitating genetic disease and whose parents said he has a shot at life if given treatment.
Jeff Fortenberry, a Republican representative for Nebraska, tweeted July 18 "We just passed amendment that grants permanent resident status to #CharlieGard and family so Charlie can get the medical treatment he needs."
Charlie suffers from a rare mitochondrial disease called infantile onset encephalomyopathic mitochondrial DNA depletion syndrome or MMDS  that has left him brain damaged and unable to breath without a machine. Doctors said he has severe and progressive muscle weakness for which there is no cure.  
.@HouseAppropsGOP voted today to give lawful permanent residence to #CharlieGard so he can come to the US for world class medical care pic.twitter.com/FUTbfeZSr4

— Rep. Kevin Yoder (@RepKevinYoder) July 18, 2017
Doctors at Great Ormond Street Hospital believe Charlie will not have a decent quality of life, and that the treatment is likely to be ineffective and could even cause Charlie pain. Charlie's parents want to save their son, even if it means costly and experimental treatment.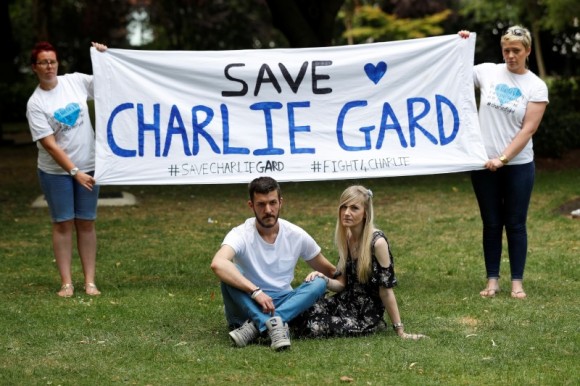 Earlier this week, Dr. Michio Hirano, a professor of Neurology at Columbia University, flew to London to examine Charlie and said he had an 11 to 56 percent chance of "clinically meaningful improvement," according to the Mirror.
The condition is incurable, but treatment could slow its effects.  
Despite his prognosis, he and a doctor from the Vatican failed to convince doctors at Great Ormond Street Hospital after a more than five-hour meeting on Charlie's chances of improvement.
Charlie's parents, Connie Yates and Chris Gard, have been through a four-month legal battle to stop doctors from removing Charlie's life support.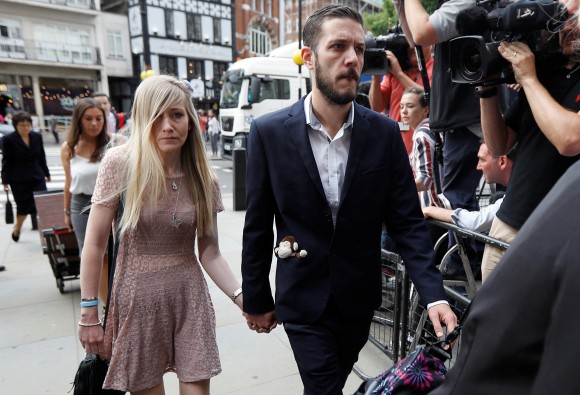 They have sought intervention from the U.K.'s High Court, Supreme Court, Court of Appeals, and the European Court of Human Rights, but to no avail.
High-profile support has come in the form of President Donald Trump, Vice President Mike Pence, and the pope, who all offered help for the terminally ill child, and the couple has reportedly raised over $1.6 million for their son's treatment.
If we can help little #CharlieGard, as per our friends in the U.K. and the Pope, we would be delighted to do so.

— Donald J. Trump (@realDonaldTrump) July 3, 2017
Now that all three can apply for permanent residency in the United States, it is up to the High Court to decide if Charlie can be removed from the hospital, the Daily Mail reports.