Earthquake Hits Sichuan, 25 Dead
August 31, 2008 9:48 am Last Updated: August 31, 2008 10:08 pm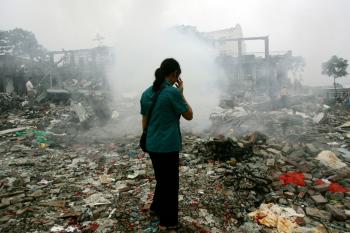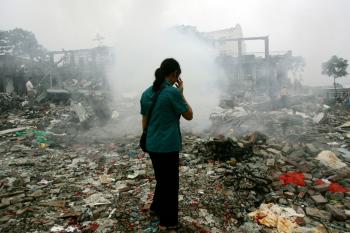 An earthquake measuring 6.1 on the Richter scale hit China's Sichuan Province on Saturday August 30, making it the sixth tremor to rattle the volatile region since the May 12 "Great Sichuan Earthquake".
At least 25 people have died and 190 were injured, according to Government sources. The earthquake hit at 4.30pm, when most people were at home. The tremor left an18-metre crack on the reservoir of Julong Mountain.
According to a Government representative from Huili County, where the epicentre was recorded, there are no details of the number of collapsed houses yet. People have basic water supply and food, he said. The representative did not give his name, which is common in China.
The earthquake's epicentre was located about 50km from the Panzhehua City in Liangshan County – an area in the south-central China with a population of around 1.2 million.
According to another government source, the quake was "very strong". Other reports detail large crowds rushing to the streets.
Officials said more than 300 aftershocks had been monitored in the quake zone. Yi Autonomous Prefecture of Chuxiong was the most affected, with five deaths and economic losses placed at $73 million, reports United Press International.
On May 12 Sichaun Province suffered a devastating earthquake that left at least 69,000 dead and 4.8 million homeless. Many of the casualties were children, buried under collapsed school buildings.
There is no official figure on how many children died in schools during the powerful earthquake. Seven thousand schoolrooms collapsed, according to Chinese government estimates.
The so-called "tofu houses"—buildings that contained little support structures—triggered mass protests from the grieving parents. Hundreds are still seeking compensation from the Government.
This year China has reported a record number of earthquakes. Some 700 earthquakes and aftershocks have hit Yinjiang County in Yunnan Province starting August 20, according to the state-run Xinhua News Agency. Ten of those were between magnitudes 3.0-3.9 and four between 4.0-4.9.