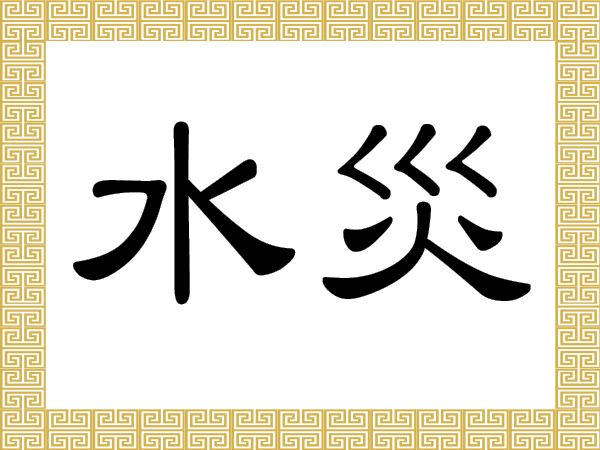 水災 (pronounced shuǐ zāi) are the Chinese characters that refer to flood or inundation.
The first character, 水, is the pictograph that refers to water. It depicts a main stream in the centre with whirlpools to each side.
The second character, 災, refers to a calamity or a disaster. 災 is composed of two parts: the three lines at the top represent a stream of flowing water, while 火 at the bottom means fire.
災 thus symbolizes river flooding and fire, the two greatest types of disasters that threatened humankind in ancient times.
Nowadays, 災 is written as 灾 in mainland China, which refers to when a house is on fire.
The Epoch Times publishes in 35 countries and in 19 languages. Subscribe to our e-newsletter.