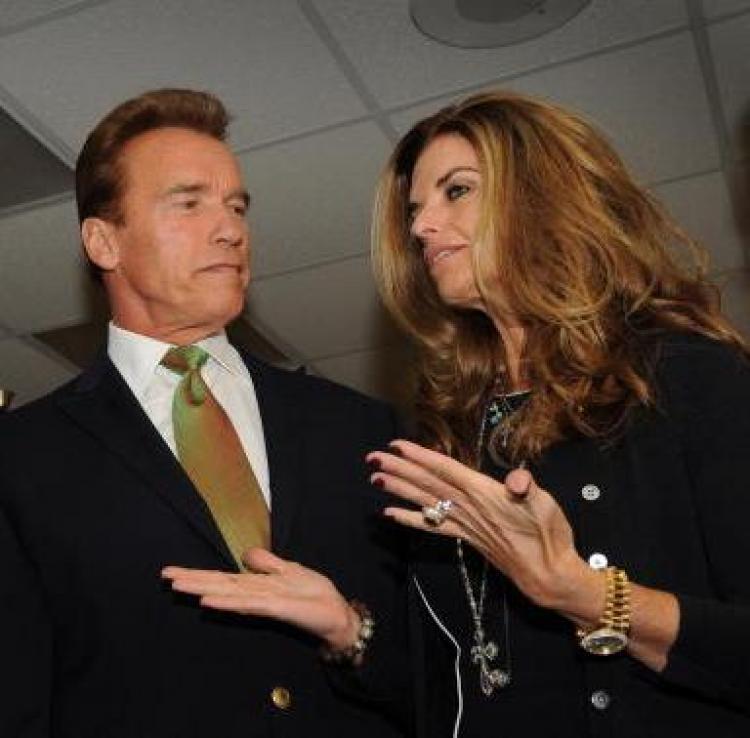 California Governor Arnold Schwarzenegger vowed to take a "swift action" on Tuesday in response to a law violation made by his wife—the first lady of California, Maria Shriver—for disregarding a state law he signed. The law requires all drivers to use hands-free devices while talking on cell phones.
Two recently-shot photographs and a video posted on the celebrity Web site TMZ.com showed Shriver holding a cell phone to her ear while driving her Cadillac Escalade in Brentwood, California on Tuesday.
A law that bans drivers from using hand-held cell phones without a hands-free set while driving took effect in 2008.
"With the implementation of these laws, many lives will be saved from car accidents caused by distracted drivers," says Gov. Schwarzenegger in his message published in California's Driver's Handbook.
On Tuesday, Gov. Schwarzenegger sent a message on Twitter, writing, "Thanks for bringing her violations to my attention. There's going to be a swift action."
Drivers caught violating the law are given citation and are subject to fines of an average of $20 for the first ticket and $50 for subsequent violations, plus additional fees.
In Brentwood, Los Angeles County, the cost for the first ticket is about $93 and about $201 for a subsequent violation. If Shriver was caught by the law enforcement officers she would have owed at least $300.
A Schwarzenegger spokesman reportedly said that the governor did not have any immediate plans to donate a sum equal to the fine assessed for his wife's talking-while-driving violation.