Should Ex-cons Get Second Chances?
September 15, 2014 9:14 pm Last Updated: September 15, 2014 10:58 pm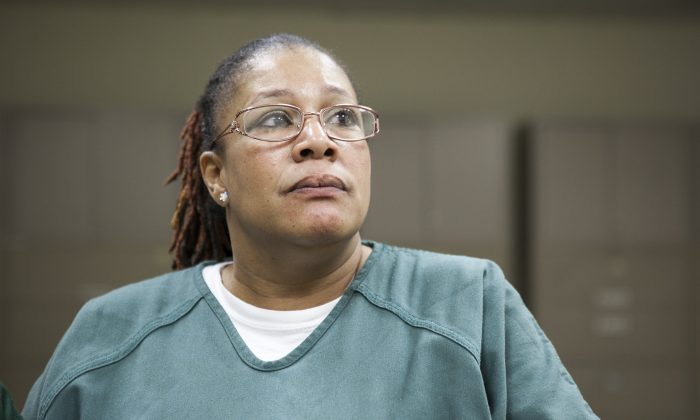 JERSEY CITY, N.J.—Sexually molested at 5 years old, abused by her husband, and entangled by drug abuse, Rosalie Buthea, 49, spent years in and out of jail, living on the defensive. Now she wants to start anew.
"It's not always jail is the solution," she said. What she needed was treatment for her addiction, and counseling to deal with her past. "These things you can't just turn over quickly," she said. "It takes time to heal and a lot of people don't understand that."
Speaking at the Monday opening of Martin's Place, a Jersey City re-entry center for ex-convicts, New Jersey Gov. Chris Christie said drug addiction needs to be acknowledged as a disease and treated as a disease.
"Of course, the first thing you would say to a friend is to go get treatment, not to go to jail," he said. "You cannot rehabilitate someone with a drug addiction if you don't give them the counseling and the treatment that's necessary."
According to the data, seven out of ten convicts are addicts and two out of three ex-offenders commit a felony within three years of release. Christie said just locking people up won't break the cycle of reoffending.

But Martin's Place is not just about rehab, as it provides a one-stop shop that helps get ex-convicts back on their feet. Services include drug abuse treatment, counseling, anger management, conflict resolution classes, vocational training, job referrals, and transitional housing referrals. Funding for the center comes from the federal Second Chance Act, which supports prison alternatives.
Reimagining Justice 
House Minority Leader Nancy Pelosi referred to the facility as a model of national significance. Referencing Dr. Martin Luther-King Jr., St. Francis of Assisi, and the Holy Bible in her speech, she stressed the lessons of forgiveness, while highlighting her push to do away with mandatory minimum sentences. She would like to see judges calling the shots for how long a sentence should be.

Christie pitched his bail reform bill by saying part of the justice system resembles debtors' prison, as people are put behind bars for minor offenses with $250 bail, which they can't afford. "There's no reason that just because you're poor you should have to stay in jail," he said. He would let such people out with "some kind of monitoring."
Christie also wants to give judges the power to deny bail even if the offender is not a flight-risk. He said many violent offenders are not at risk of fleeing, but allowed out on bail they may intimidate or kill witnesses. 
His bill would allow the justice system new leeway in determining bail, but it requires a change of the state constitution. The people of New Jersey will vote on the change in November.

Staying Clean
Such issues may seem far away for Buthea, for going to jail is not the hard part, she said. The hard part is staying clean, successfully finishing a rehab. "That's the hardest test there is and that's what I want to do," she said.
That's why being accepted to the Integrity House three months ago made a difference. Integrity House is a non-profit providing the drug rehab and other services in Martin's Place.
Apart from staying on the wagon, she's getting trained in how to control her attitude. "I've been working on my demeanor," Buthea said. "How I walk, how I look, how I address a person."
A month ago she volunteered for choir singing. "It's motivating me to want to be better," she said.
The choir also brings some perks, like being able to breath fresh air, drink orange juice, or have a cream cheese bagel, which makes her feel privileged. "It's a wonderful feeling," she said. "We don't get these things from the jail."
She's due to appear in court this coming Thursday for something she called a misunderstanding having to do with her attitude. But she seemed determined to finish the program. 
"I've been through so much I don't want to go through it anymore," she said.