The Minnesota police officer who fatally shot a 20-year-old man during a traffic stop on April 11 meant to use her Taser, not her handgun, the department's top official said on April 12.
Video footage played of police officers' interaction with Daunte Wright, who was pulled over for a violation, showed he was being handcuffed outside of his car in Brooklyn Center, Minnesota, before he eluded an officer's grip and jumped back into the driver's seat.
Two officers tried getting Wright out of the car when one of their guns discharged.
"Holy [expletive]. I just shot him," a female officer is heard saying on body camera footage.
The officer, who hasn't been publicly named, alerted both Wright and fellow officers that she was prepared to deploy her Taser before the shooting, Police Chief Tim Gannon told reporters after playing the video at a press conference.
"During this encounter, however, the officer drew their handgun instead of their Taser. For informational purposes, we train with our handguns on our dominant side and our Taser on our weak side. So if you're right-handed, you carry your firearm on your right side, and you carry a Taser on the left. This is done purposefully and it's trained," Gannon said.
"As I watch the video and listen to the officer's commands, it is my belief that the officer had the intention to deploy their Taser, but instead shot Mr. Wright with a single bullet. This appears to me—from what I viewed in the officer's reaction and distress immediately after—that this was an accidental discharge that resulted in the tragic death of Mr. Wright," he added.
The shooting occurred after officers stopped Wright shortly before 2 p.m. for a violation in Brooklyn Center, which is about 10 miles northwest of Minneapolis.
Officers ran Wright's information and found he had an outstanding warrant, so they tried to take him into custody. After being shot, Wright drove several blocks before crashing into another vehicle.
Officers and responding medical workers tried to perform life-saving measures, but Wright died at the scene.
A female passenger was taken to a hospital with non-life-threatening injuries from the crash. Occupants of the other vehicle were uninjured.
The Bureau of Criminal Apprehension has been asked to conduct an independent investigation of the shooting.
According to court records, Wright was charged last month with two misdemeanors for carrying a handgun in a public place without a permit and fleeing from a police officer "by a means other than a motor vehicle." The 20-year-old failed to appear at a hearing on April 2, triggering the issuance of a warrant.
The officer who shot Wright has been placed on administrative leave.
Wright's mother, Katie Wright, claimed soon after the shooting that her son was shot for having air fresheners in his car—an unsubstantiated allegation widely circulated both in Minnesota and online.
"I heard scuffling, and I heard the police officers say, 'Daunte, don't run,' and then the other officer said, 'Put the phone down' and hung it up," she told reporters on April 11. "And a minute later, I called and his girlfriend answered—that was the passenger—and said that he'd been shot, and she put it on the driver's side and my son was laying there lifeless."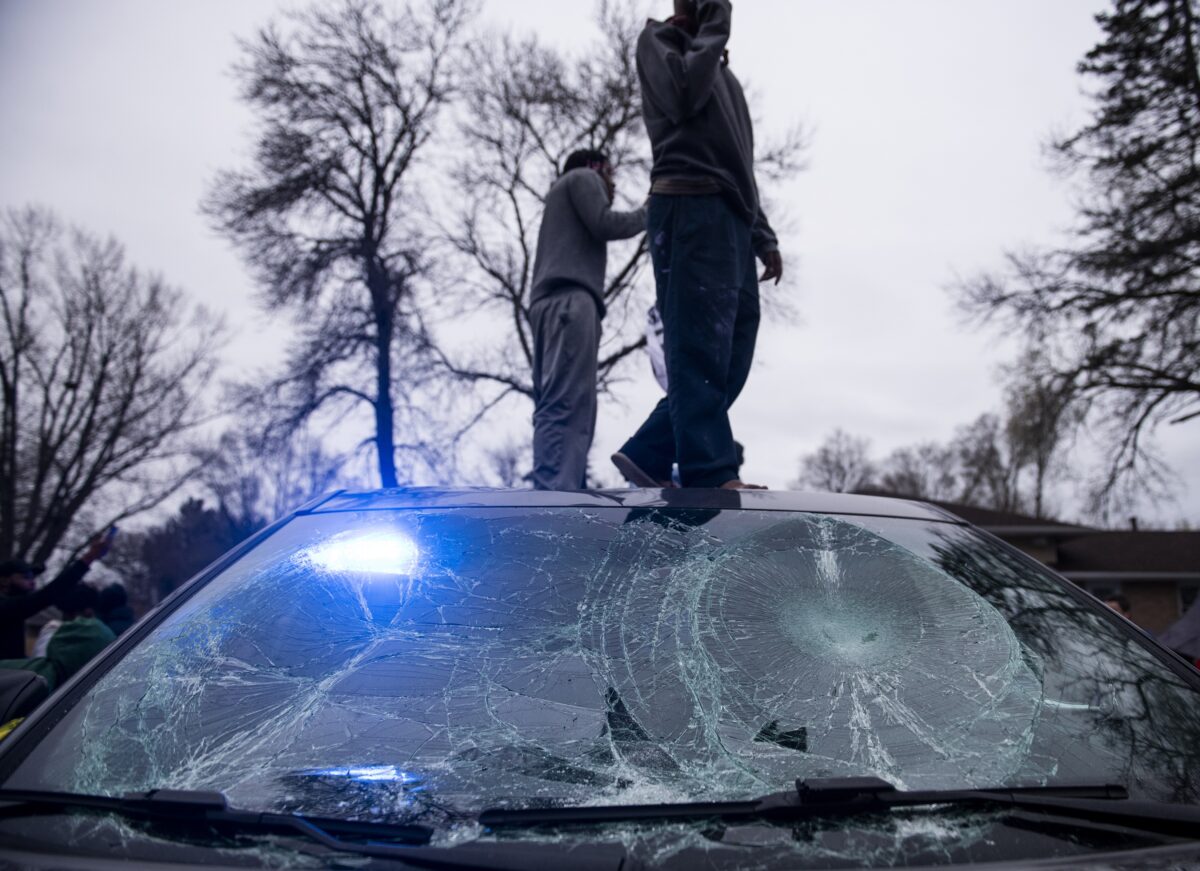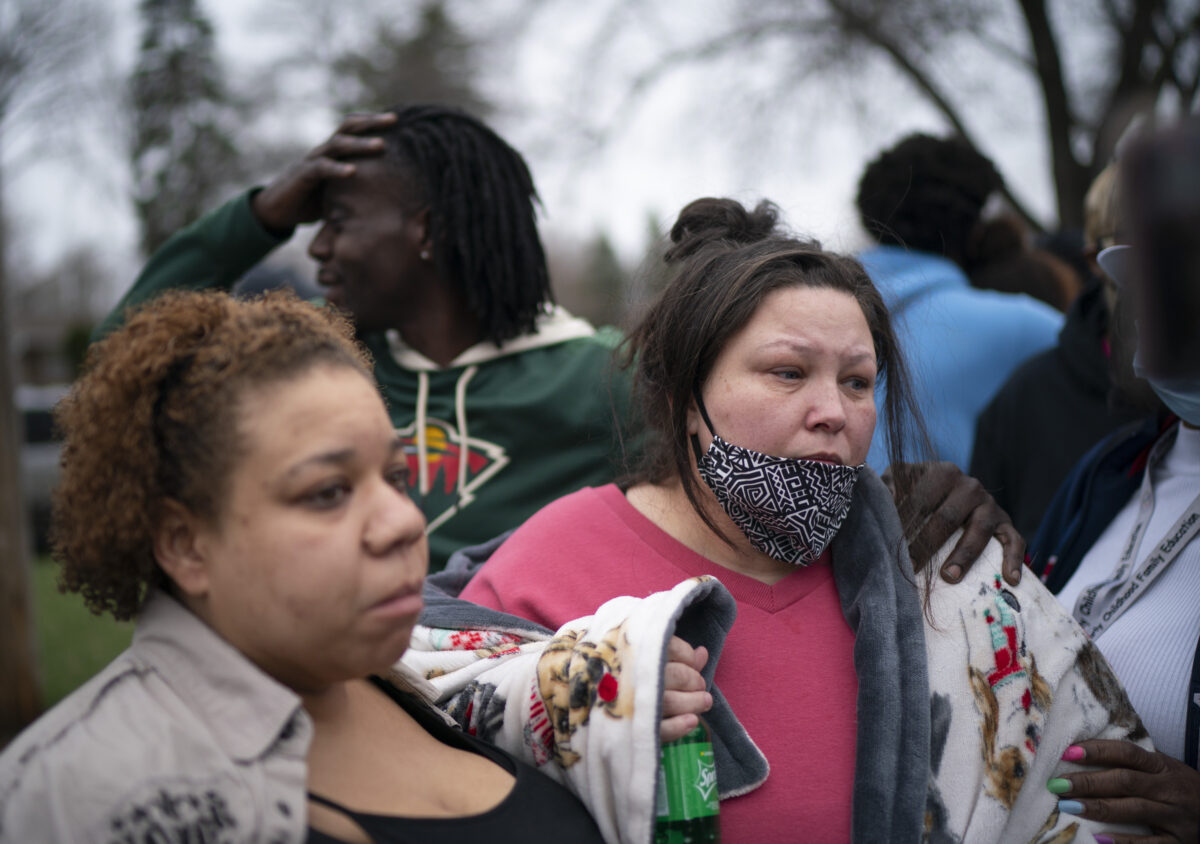 Riots erupted in Brooklyn Center on April 11 into April 12, with the city experiencing "some of the worst damage to the city I've ever seen in" 27 years living there, Gannon told reporters.
"Peaceful, protesting, expressing yourself, we fully support that. But the ravaging our businesses, the looting of our stores, the destruction to our pharmacies, we cannot tolerate that," he said.
Mayor Mike Elliott issued a curfew that was in place until 6 a.m., and Minnesota Gov. Tim Waltz deployed the National Guard because of the violence that occurred.
Elliott said on April 2 that "our hearts are aching right now."
"We recognize that this couldn't have happened at a worse time," he told reporters, referencing the trial of former Minneapolis police officer Derek Chauvin taking place nearby. Chauvin is on trial for the 2020 death of George Floyd.
Elliott said his heart goes out to Daunte's family and everyone else affected by the shooting and called on the community to remain peaceful.
"Our state mourns another life of a Black man taken by law enforcement," Walz, a Democrat, said in a tweet.
Neither mentioned that Wright was resisting while being arrested.
City Manager Kurt Boganey said the officer who discharged her weapon is entitled to due process, and declined further comment on her employment status.
"My position is, that officer [is] afforded due process just like anybody else," the police chief said.
Nelima Munene, executive director of the local African Career, Education, and Resource group, said during a press conference after the release of the body camera footage that she found it "very disturbing."
"I am a mother, I have a son with about the same age as Daunte, who drives in the cities every day. That could easily have been my son. And I don't even know if my son is exempt from that treatment. And the continuous actions of our police departments do not give me the confidence that my son or myself are even exempt from those actions," she said.
She and other activists called for the officer to be fired immediately.