Children have recently been caught in the crossfire of the five-year-old war between Cameroon's military and armed Anglophone separatists, a conflict that has not spared non-combatants.
At least 11 Cameroonian soldiers died Saturday, Nov. 13, when suspected Anglophone separatist militants ambushed them with Improvised Explosive Devices(IEDs) at Matazem, Santa Sub-Division in the country's embattled North West Region.
The attack came just a day after a 9-year-old pupil was shot dead in the same region by a Cameroonian police constable in an attempt to stop a driver who allegedly refused to comply, triggering violent protests from the surrounding town.
The death enraged residents who were still incensed by an Oct. 14 tragedy when a member of the Cameroonian military had killed a five-year-old child in Buea, capital of the South West Region, also roiled in revolt. That incident also was an attempt to halt a vehicle whose driver reportedly refused to comply. The officer was subsequently beaten to death by the angry mob.
The spokesman of the Cameroonian army, Atongfack Guemo Cyrille Serge in a press release following the incident, admitted that the reaction of the deceased officer was "inappropriate…unsuited to the circumstances, and clearly disproportionate to the irrelevant behavior of the driver."
"Any citizen misconduct (such as refusal to cooperate and disobedience/disrespect of security officer) could be subject of suspicion and eventual immediate target of the forces of law and order. Regrettably, the victims are misplaced targets," wrote Suh I Fru Norbert, lecturer in the Department of Political Science and Comparative Politics in Cameroon's University of Buea in a text to The Epoch Times.  "Both incidents may not have been premeditated,  [but] they coincided in two regions sharing a common public security challenge—which is disruption of public life," Norbert added.
Tensions between Cameroon's Francophone-led government and English-speaking secessionist movements reached a turning point in 2016, after the government imposed French-speaking teachers and lawyers on Anglophone schools and courts.
Peaceful protests were met with military repression, which gave birth to armed insurgency, with activists demanding the breakaway of the Anglophone regions from the rest of Cameroon. The rebels dubbed their new nation "Ambazonia."
Colonial Past
The conflict stems from Cameroon's past, which was a German colony that was later split between France and Britain.
"Cameroon since 1961 is a country with two colonial heritages—English and French," according to Simon Munzu, civil society leader and former Assistant Secretary General of the United Nations.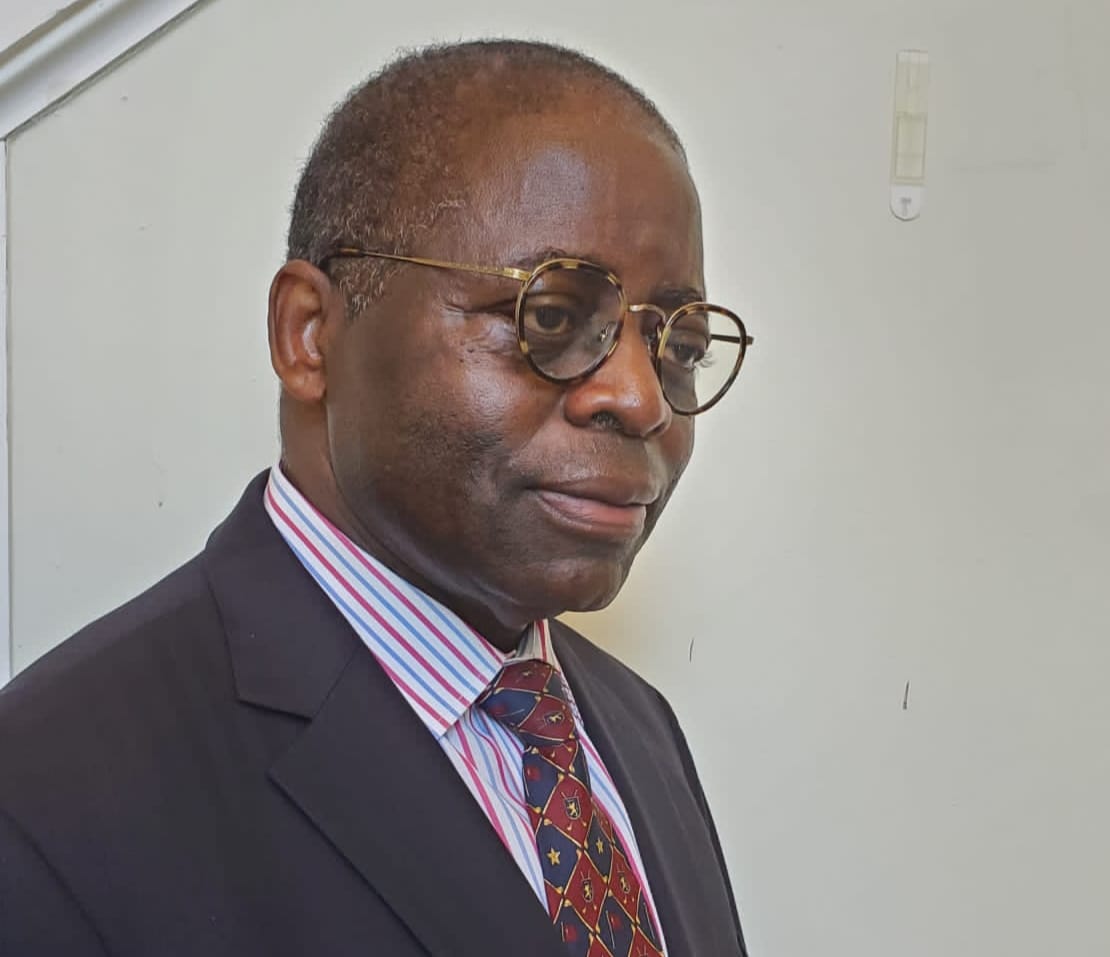 ''The architects of reunification in 1961 acknowledged this reality, so they adopted a federal system of government that allowed the English-speaking and French-speaking territories to govern themselves, each according to its colonial heritage," Munzu wrote The Epoch Times.
"In 1972 the federation was replaced by a unitary state piloted and dominated by French-speaking political elites. They embarked upon a program of domination, marginalization, assimilation and subjugation of the English-speaking territory and population who have resisted this trend over the decades, mainly through peaceful protests."
The French-speaking section constitutes about 80 percent while the English-speaking section constitutes about 20 percent, both in terms of territory and population.
Stalemate
Cameroon's Anglophone conflict is in a stalemate with each of the belligerents—government and separatists—believing it can defeat the other in battle. Hardly a week runs out without reports of confrontations between Cameroon government forces and Ambazonian fighters, usually resulting in casualties on both sides.
Analysts have warned that the warring factions are taking innocent civilian lives. At least 11 students of the University of Buea were wounded after an IED exploded on the campus allegedly masterminded by Ambazonian fighters. It happened just days after another explosion killed a taxi driver in the same city.
"The repeated detonations could mean a proliferation of Improvised Explosive Devices (IEDs) and perhaps its technology too among those using them," Norbert said.
"In a context of generalized armed insecurity and conflict, it will not be an overstatement to say that soft targets cannot be spared, so long as they are viewed as credible resources to further political claims," Norbert said.
There is no military solution to the Cameroon Anglophone crisis, according to former UN official Munzu.
"The international community is not going to find the solution to this crisis," Munzu says. "That is the responsibility of Cameroonians."
"But it [international community] can support, facilitate, mediate the finding and implementation of a viable solution," Munzu said.
Some Cameroonian academics blame the present crisis on the United Nations for not giving the former British colony that is the present day North West and South West Regions of Cameroon, the option for self-rule during the decolonization era.
"This is a problem beyond our control," said Wilson Tamfu, professor of Public and International Law in Cameroon's University of Buea, in a phone call with The Epoch Times.
"Britain and France, being former colonial masters of Cameroon should also come on board. As President Paul Biya resorted to the International Court of Justice over the Bakassi issue, he should also resort to the United Nations over the Anglophone Conflict, rather than saying that Cameroon can solve it," he said.
In 2004 the UN mediated a boundary dispute between Cameroon and Nigeria over the Bakassi peninsula.
Common Ground?
The Cameroon Anglophone conflict has left 4,000  dead,  and displaced close to a million while at least 60,000 people have fled to neighboring Nigeria. "Separatists want to prove that they are in control of the English-speaking territory that they call the 'homeland'," Munzu said.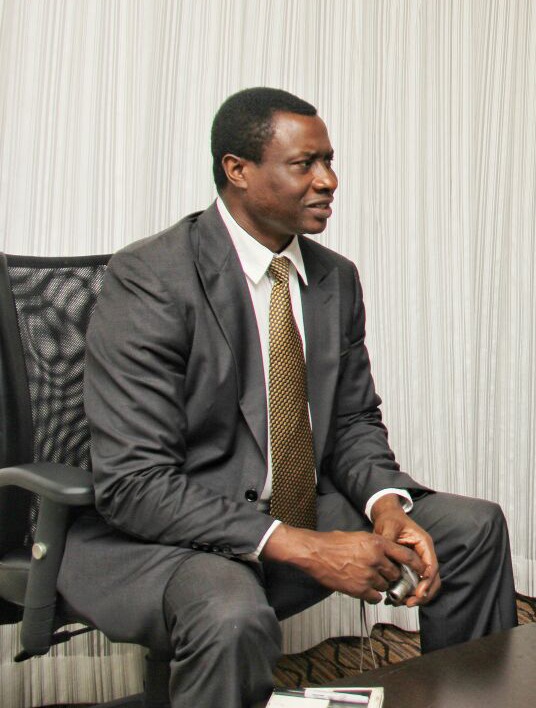 "Their strategy has largely succeeded to disrupt the livelihoods and cripple the social, economic and cultural activities of most of the population in that territory. But they are far from achieving their primary objective, which is to route the Cameroonian state out of the English-speaking part of the country and 'restore the independence' of this territory."
To find a common ground in the present stalemate, he said: "The government of Cameroon has to acknowledge that two Cameroons (English-speaking and French-speaking) came together in 1961 to form a union of equals, and stop the pursuit of its program of assimilation and subjugation of the English-speaking territory and its population.
"The separatists have to acknowledged that the Southern Cameroons voted to achieve independence in 1961 by joining the Republic of Cameroon, thereby forging the two into one sovereign and independent country, and drop their ambition to 'restore the independence of the Southern Cameroons.' Thereafter, the Cameroonian people should hold a national conference to establish and implement a constitutional framework for the new governance of their country that meets their aspirations across the ten regions."
The Communications secretary of the U.S.-based Interim Government of Ambazonia, Chris Anu,  told The Epoch Times, his people are not "fighting for federation."
"But the fact that we have forced La Republique du Cameroun [the Cameroon government] to essentially now begin to discuss federation within their circles, which, from the beginning was an abomination in their ears, tell you that they are coming to the end of this," Anu said