An unidentified man opened fire in the parking lot of a Walmart in Hobart, Indiana, on the evening of Sept. 30, injuring two people.
Police were called to the Southlake Mall according to Walmart on U.S. 30 in Hobart at 7:37 p.m., according to Commander Don Foley of the Northwest Indiana Major Crimes Task Force.
Commander Foley told the Chicago Tribune that "There's no fatalities at this time." Foley also told the Times of Northwest Indiana, "One of the shooting victims was a young person."
Hobart police called in the Northwest Indiana Major Crimes Task Force to assist with the investigation.
While no suspects are in custody, police do have a photo of the person they believe is the perpetrator, taken from a security camera.
WLS-TV reported that an argument in the parking lot escalated into at least one person drawing a gun and opening fire.
Walmart employee Darrell Grigsby told WLS that he was in the parking lot when the shooting started.
"Everybody hit the ground. That's when a lady said that a little boy got shot. It was like a war. They were shooting at each other," Grigsby said.
So far the police have not confirmed that there was a second shooter.
The two shooting victims were hospitalized—no further information has been released at this time.
Hobart Mayor Brian Snedecor posted around 9:30 p.m. on Facebook: "There are so many false and inaccurate comments being made on Facebook in regards to the incident at the Hobart Walmart on Rt 30. Please refrain from posting comments that are rumors or unconfirmed comments. The Police are on the scene and conducting an investigation. A Statement at the appropriate time will be provided by the Chief!"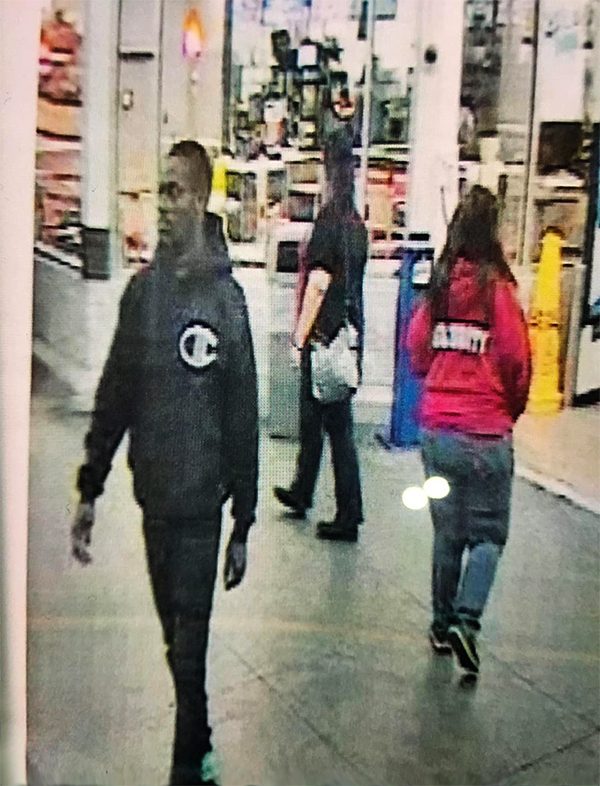 Many shoppers ran into the store when the shooting started, and many Walmart employees and customers took shelter in the back of the store.
Patrick Scott, an employee in the produce section, told the Times of Northwest Indiana that store employees had recently watched an active shooter response training video. He said that when he heard gunshots, he recalled what he had seen and didn't feel afraid because he knew what to do.
Scott helped shepherd customers into the store's break room. Cynthia Batista of Merrillville was one of those customers. Batista had been standing at the self-checkout lane with her daughter Lily when she heard gunshots.
"Everybody just started running towards the back," Batista told the Times. "They (employees) put us in the break room. There were people panicking."
Batista said they remained in the break room for about an hour.
Police investigate a shooting at Walmart in Hobart. Check back for updates as this story develops.

Posted by The Times of Northwest Indiana on Sunday, September 30, 2018
Diana Johnson of Lake Station and Shannon D'Apice of Sauk Village, Illinois, were shopping for baked goods near the front when they heard a commotion.
Employees told people "to get down and get out," Johnson told the Chicago Tribune. "I took off running toward the back," Johnson said.
Johnson took shelter in a break room with employees and took cover "under whatever we can find."
D'Apice headed in a different direction and tried to take cover in the sock aisle.
"I just hit the ground. I just tried to get under the rack a little bit," she said.
Heidi Badgley was in the cat food aisle with her 13-year-old daughter when she heard some noises.
"I heard something, but it didn't register at all," Badgley told the Tribune. "People just started running. I mean running, crazy running."
Badgley and her daughter fled through the back of the store and out an exit into a field, where they waited for an "All Clear."
"I was pretty shooken up," Badgley said.
Anyone with information regarding the shooting suspect is asked to call Hobart Police Department at 219-942-1125.
From NTD.tv
Watch Next:
A Mother Shares the Story of Her Son's Heroin Overdose