A North Carolina sheriff is calling on social media users to be nice after a Florida man was arrested on drug trafficking charges.
Orlando Lopez, 43, of Palm Coast, Florida, was pulled over on June 28 for a traffic violation on Interstate 95, according to the Robeson County Sheriff's Office in a Facebook post.
Officials then found 98 grams of cocaine and 35 grams of methamphetamine in his vehicle, the post read.
But that wasn't what people were talking about. A number of Facebook commenters made reference to the shape of the man's skull.
"He's obviously not right in the head," wrote one commenter.
It prompted a response from the sheriff's office.
"EVEN THOUGH THIS INDIVIDUAL HAS BEEN CHARGED FOR COMMITTING A CRIME, HE IS STILL SOMEONE'S CHILD/FAMILY MEMBER. IT IS OBVIOUS THAT HE HAS SUFFERED SOME TYPE OF INJURY. PLEASE REFRAIN FROM MAKING JOKES/NEGATIVE COMMENTS. HAVE A BLESSED DAY," the sheriff's office said.
"North Carolina sheriff urges for kindness after Florida man's mugshot sparks negative comments" https://t.co/1djiUB2aCn

— Bobby (@BTBobby) June 30, 2019
Some people agreed with the sheriff's office's comment.
"This man was arrested for a crime committed, however, he is still a human being and deserves to be treated like one. Thank you, Robeson County Sheriff's Office for your post. Cudo's to you. This man deserves to be treated humanely and deserves prayer, not ugliness," one person wrote.
A number of users echoed the department's note and blasted those who made jokes about Lopez's appearance.
"Regardless of his alleged crime, this man is someone's child and family member. Show some respect," said another person.
Added another, "It is really a shame when adults need a disclaimer to have some sort of human decency."
However, some people said that Lopez deserves the snide remarks because of the severity of the crime he allegedly committed.
"So now PC includes protecting the FEELINGS of people who have No Regard to who they distribute their drug to?" asked one woman.
Facts About Crime in the US
Violent crime in the United States has fallen sharply over the past 25 years, according to both the FBI's Uniform Crime Reports (UCR) and the Bureau of Justice Statistics (BJS) National Crime Victimization Survey (NCVS).
The rate of violent crimes fell by 49 percent between 1993 and 2017, according to the FBI's UCR, which only reflects crimes reported to the police.
The violent crime rate dropped by 74 percent between 1993 and 2017, according to the BJS's NCVS, which takes into account both crimes that have been reported to the police and those that have not.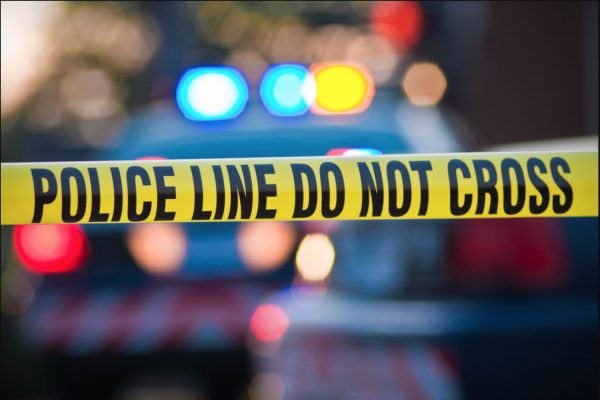 "From 1993 to 2017, the rate of violent victimization declined 74 percent, from 79.8 to 20.6 victimizations per 1,000 persons age 12 or older," the U.S. Department of Justice stated.
Both studies are based on data up to and including 2017, the most recent year for which complete figures are available.
The FBI recently released preliminary data for 2018. According to the Preliminary Semiannual Uniform Crime Report, January to June 2018, violent crime rates in the United States dropped by 4.3 percent compared to the same six-month period in 2017.