Franklin swings down a rope from a blue camping tent perched a couple of hundred feet high, tucked between a thicket of shrubs and trees about a mile up Tuna Canyon Road in the western Santa Monica Mountains. He's without a shirt, wearing just a pair of faded black shorts.
"I dug this spot out a long time ago, maybe 20 years ago; it was only big enough for one person to sit. And it's fallen down a couple times, but it's cool. I can get out of here in five seconds if I needed to, for a fire or anything," Franklin told The Epoch Times.
Surrounding the area is the remainder of belongings other homeless people have left behind, Franklin said. Clothes, trash, propane tanks, containers, suitcases, and bicycle parts can be seen in plain view.
"All these black trash bags, I take my trash down, and I don't have no garbage laying around my house. I come down here, I clean this stuff up all the time, and they just come back and mess it up again," he said.
Members of the Los Angeles Sheriff's Department Homeless Outreach and Services Team (LASD HOST) and the Los Angeles Homeless Services Authority (LAHSA) hand Franklin a lunch pack with chicken, waffles, fruit, and water. One deputy whispers to his partner: "He's gotten skinnier since the last time."
Their presence is part of an effort by the Malibu City Council to crack down on encampments located in regions that are at high risk of wildfires. On Aug. 23, the Malibu City Council declared a local state of emergency to "establish a program for reducing the risk of fires associated with unhoused people engaged in unpermitted and unregulated camping in City limits."
According to a Malibu homeless count earlier this year, there are currently 157 people experiencing homelessness in the city. In the entire county, LAHSA data shows there are over 66,000 homeless people.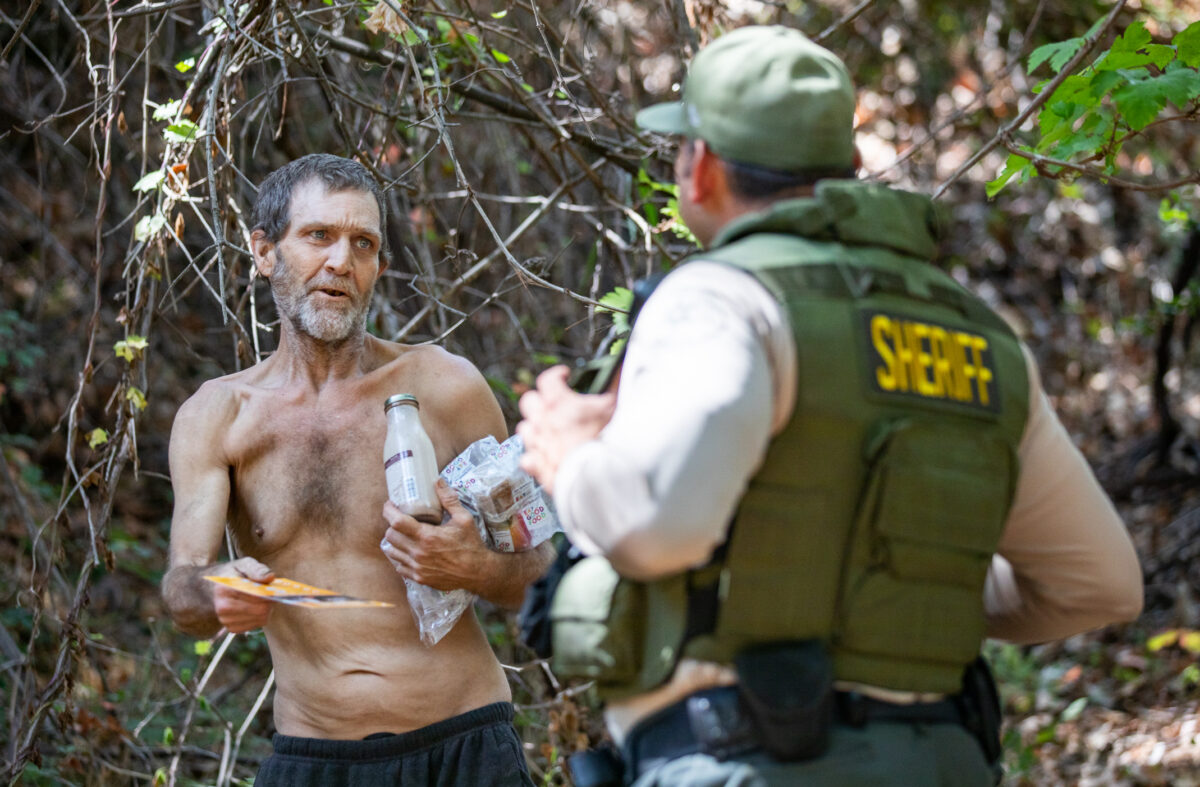 City Amends Camping Ordinance
The risk of vegetation fires increases during the fall when the nights are cooler and the Santa Ana winds may be present, the city noted. Fires may be started by the homeless using stoves to stay warm or cook. Franklin's encampment is considered to be in a high fire risk zone.
So far this year, there have been a total of 19 fires caused by homeless encampments in Malibu. It received the attention of Sheriff Alex Villanueva, and a handful of HOST deputies were deployed to assess the area, engage homeless individuals, and provide fire safety information.
During a special meeting this month, the council unanimously approved an amendment to the city's original camping ordinance, which has been in place for nearly 20 years, to make it enforceable by the LASD within the perimeters of the Martin v. Boise court decision.
The ruling determined that cities can't enforce camping ordinances if there aren't enough homeless shelters available, and it was decided by the U.S. Court of Appeals for the Ninth Circuit in 2018 in response to a lawsuit filed by six homeless individuals against the city of Boise, Idaho, due to the city's anti-camping ordinance.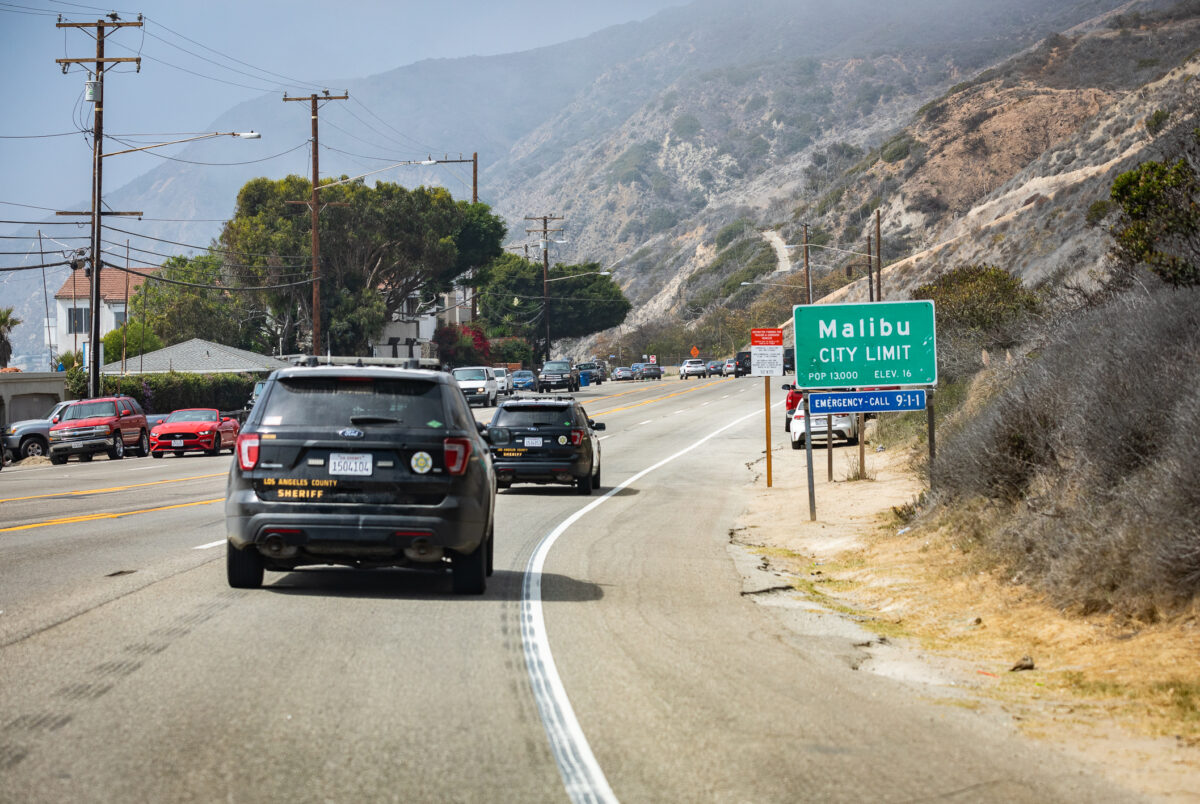 "The ordinance will not be used to be enforced against individuals based solely on the fact that they are sitting, lying, or sleeping on city-owned public property when they do not have access to adequate temporary shelter," Malibu Public Safety Manager Susan Dueñas said during a special meeting on Sept. 13.
"Our existing ordinance is very short and all-inclusive; it just says no person shall camp or sleep overnight in any public park public beach, et cetera. But it doesn't recognize individuals who have no alternative location to sleep," she said.
Under the amendment, the ordinance prohibits people from living unhoused in areas that pose an immediate threat of fire. The city attorney and the Malibu/Lost Hills Sheriff's Station gave their full support of the amendment, which passed on Sept. 27.
"There are many reasons, as I've articulated in the past, that Martin versus Boise doesn't apply to the facts on the ground in Malibu, including but not limited to the fact that all but a handful at most of people living unhoused in Malibu were actually from Malibu, as opposed to people who have traveled to Malibu, to live unhoused in public in Malibu. That is a stark distinction from Boise and from every other city where Martin has been applied," Mayor Pro Tem Bruce Silverstein said during the Sept. 13 council meeting.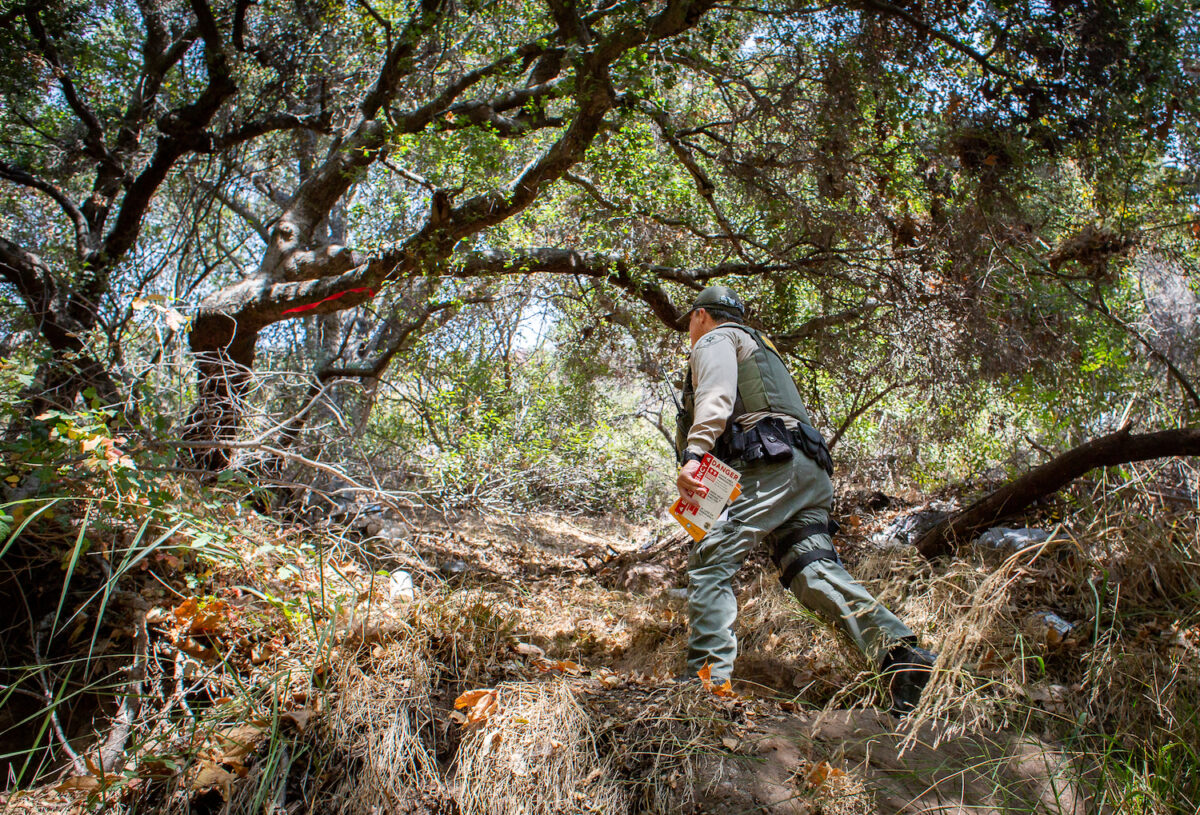 LASD Homeless Outreach
But the involvement of the LASD with the homeless is relatively new and has thus triggered local activists who claim law enforcement's involvement criminalizes the unhoused population.
"People think what we're doing isn't humanitarian. Well, it wouldn't be humanitarian to let them live like this," Los Angeles Deputy Sheriff Shai Sheklov told The Epoch Times. "There have been some shelters who hated us, who were pretty standoffish and didn't want to work with us, but we kept reaching out and now they come out with us to do outreach."
Franklin has been homeless in Malibu for over 40 years, moving from one location in the beach town to the next. Now 57 years old, he said he was emancipated at 16. Originally from La Jolla, he got on a bus to Malibu when he was 17 and has not left the town since. While he's not using any drugs, he says he struggles with mental illness.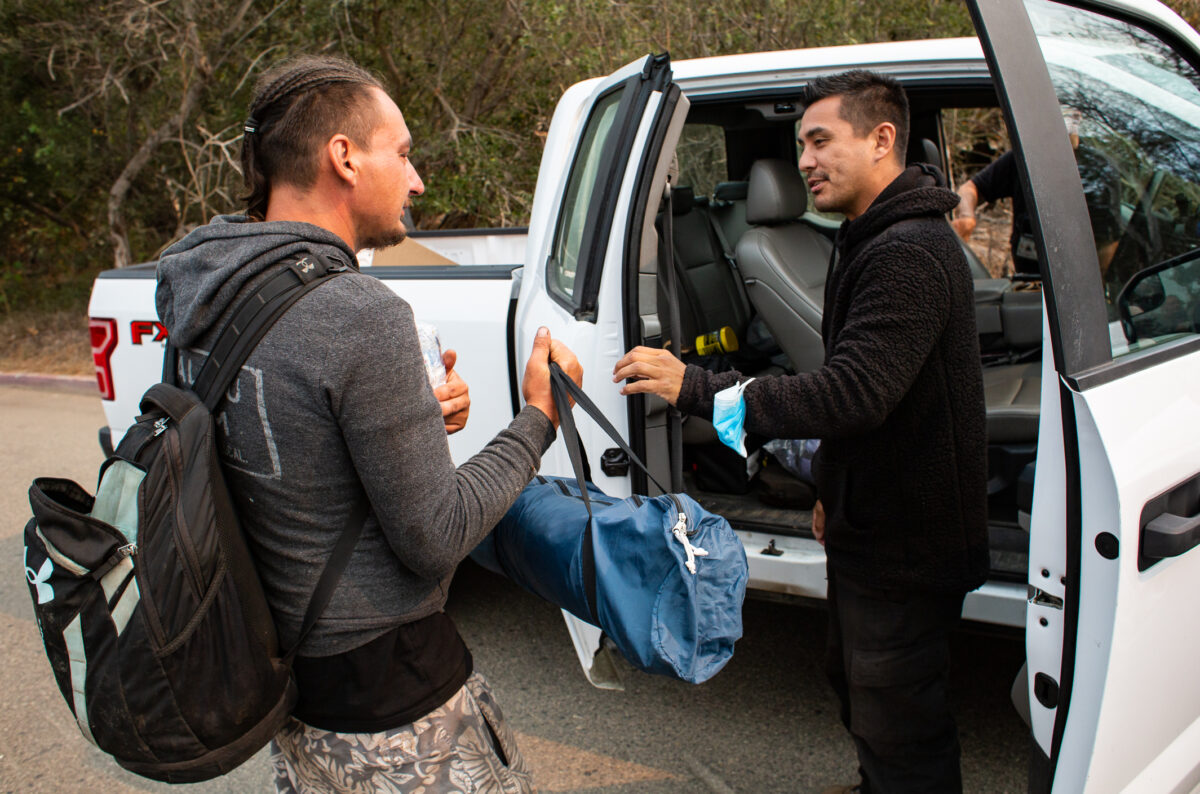 HOST Deputy Heriberto Gutierrez asks Franklin if he's interested in any resources, such as shelter placement and mental health support.
"You deserve better than this," Gutierrez tells Franklin. "We can get you into inner city housing."
Franklin declines the offer and says he lived in supportive housing in Los Angeles for three years.
"I don't want to sit half a block from the liquor store, I can hear the walls, I can hear right through the window screen, and I can hear people singing, running down the floor," he said. "I like being free, you know, out of sight, out of mind."
"I can just take care of myself … but I don't want to get a job because I'm like 57 years old and it's freaking hard enough just to go to town to get stuff when you're homeless," Franklin said. "Like I went the other day, I had to carry my big DVD player, all my freaking batteries, speakers, and stuff. I can't leave anything because the thieves are coming to take it all."
When items are left behind by homeless individuals moving from one area to the next, it increases the threat of a fire hazard even more. Malibu has experienced numerous wildfires that have destroyed many homes, threatened lives, and required massive evacuations in the last few decades. The 2018 Woolsey Fire was the largest in Malibu's history, which burned nearly 100,000 acres, destroyed 500 homes in Malibu, and killed three people.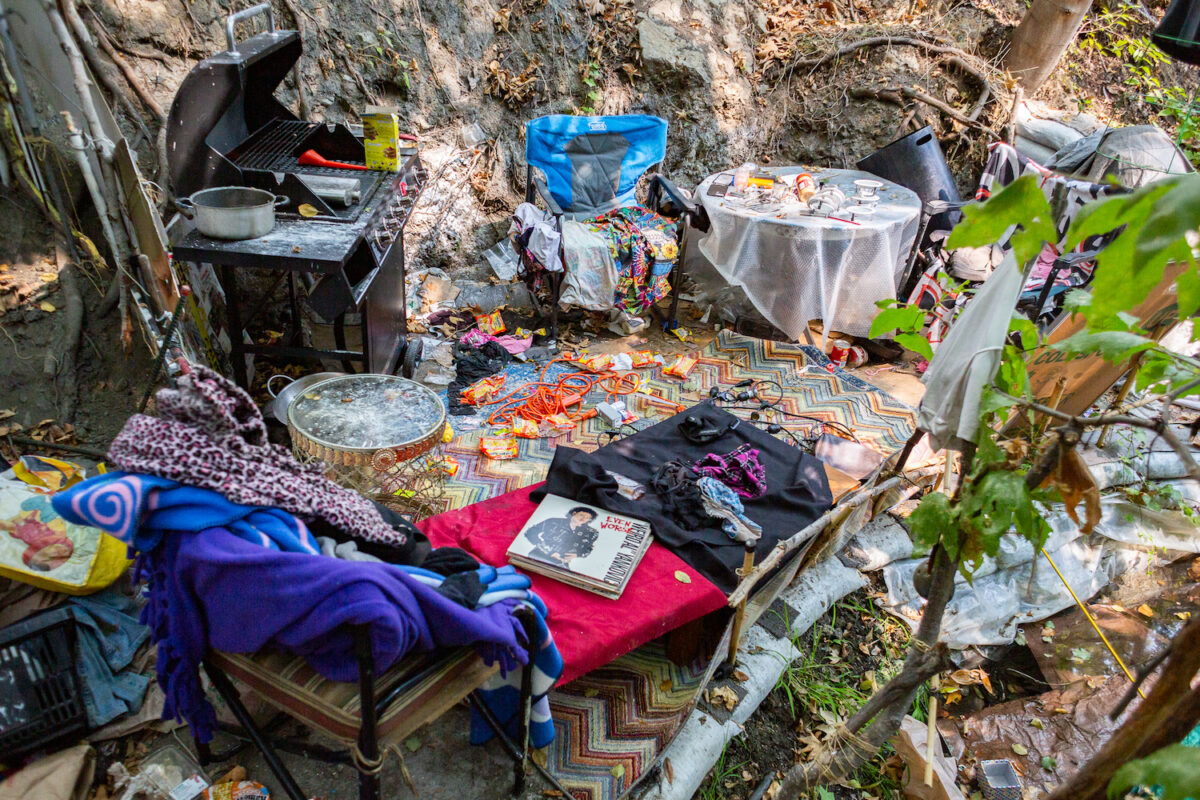 Boots-on-the-Ground Perspective
The Epoch Times joined LASD HOST and LAHSA on Sept. 23 as they reached out to homeless individuals congregating in zones in Malibu's unincorporated regions of the county that are classified by the California Department of Forestry and Fire Protection Cal Fire (Cal Fire) as a very high fire hazard severity zone (VHFHSZ).
The goal of HOST, a small team of 26 deputies for all of Los Angeles County, is to first be a liaison between homeless individuals and the county's numerous homeless programs. Secondly, they enforce city codes and bolster cleanup efforts.
But encampments have been a problem at large for the entire county. In June, the HOST team entered the spotlight for their cleanup and outreach efforts in Venice Beach, also spearheaded by Villanueva. They received both praise and pushback from locals. And Tiny Home villages—temporary supportive housing units—have begun to spring up across the county as a more cost-effective short-term solution for those experiencing homelessness.
Every Tuesday and Thursday, HOST and LAHSA spend up to eight hours conducting outreach in the unincorporated areas of Malibu where homeless people reside, in preparation to enforce a camping ordinance the Malibu City Council passed on Sept. 13. So far, they've identified seven encampments that will eventually have to relocate or be placed into temporary shelter should they accept it.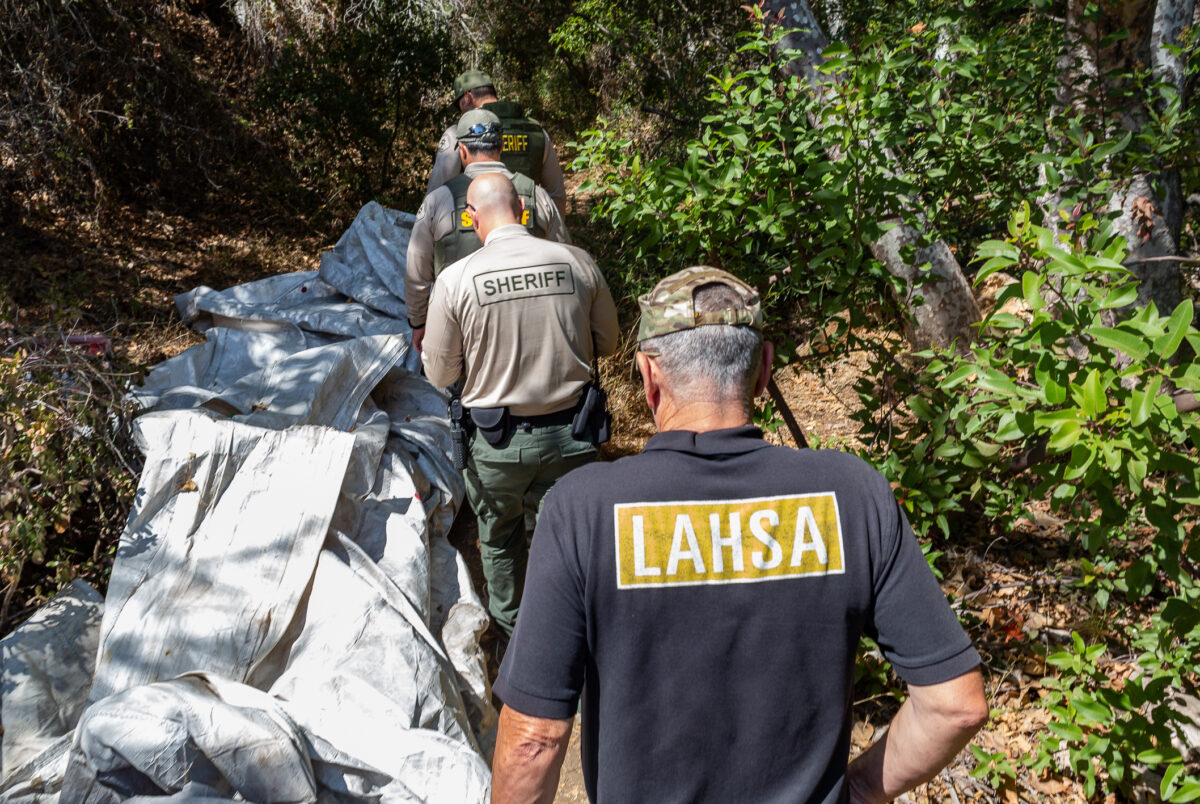 Like other homeless individuals they've met during outreach, they built a relationship with Franklin over the years as they encountered him in various spots around the city. Deputy Sean Priestley told The Epoch Times it may take up to five encounters before homeless individuals accept services.
"After you do something so long, it's hard to break that," Priestley told The Epoch Times. "Some people can change, and more power to you. I don't know if I could if I had to live out here for 10 years."
Kenny, a homeless individual living in Zuma Beach, said he's traveled all across the country, finding a new place to live for a few months before packing up and moving again. He has a family, a home, and an off-and-on job, but he suffers from mental health issues that make it difficult for him to stay in one area.
"I'm real reclusive, because I don't know how to properly communicate with people," Kenny told The Epoch Times. "But patience is the thing that really gets me. I'm not patient, I'd rather have me and my music."
He once served seven years in Texas prison, he said, for stealing a vehicle.
"After that, it just caused a lot of friction in my life," he said. "I would accept mental services if they could help me get back my medications. But I like being out here, I prefer to be alone."
The HOST team jots down Kenny's information again and tells him they'll be in touch.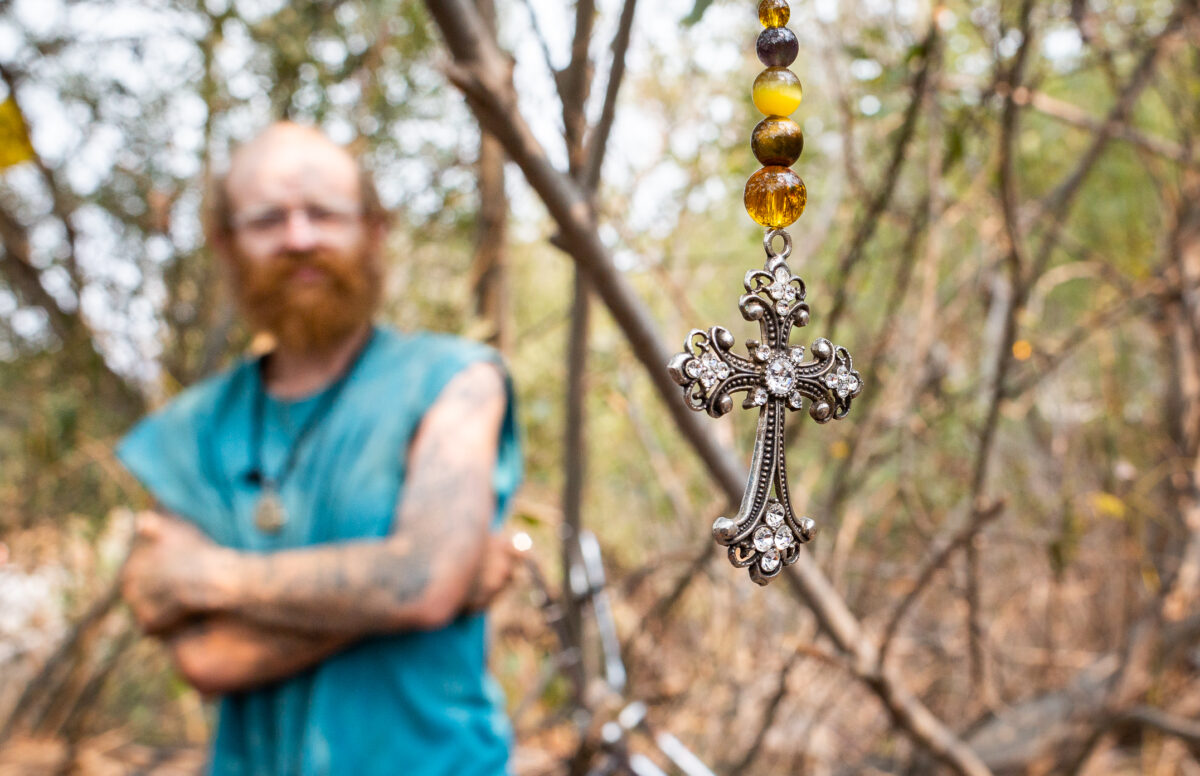 Some residents are urging city officials to do more to ensure Malibu retains its safe environment. Earlier this month, a father of five lost his eye and suffered multiple stab wounds after he was allegedly attacked with a machete by two homeless suspects.
One resident, who preferred to stay anonymous, told The Epoch Times he recently moved to Malibu with his wife, who is pregnant, because he believed the area was safe. But after seeing the news of the man who was attacked, he became worried and told his wife not to go outside alone.
"It's just it's crazy to see tents everywhere," he said. "We first noticed it right away when we moved in, about a week ago, and there's just a lot of drinking and trash."
"I hope they can get them some mental help, and you know, just keep the area safe; that's why we moved here."
LAHSA outreach members collect information about each unhoused person they make contact with. The information about the person's identity and location is entered into an application database shared by both LASD and LAHSA to keep track of each individual, whether they are interested in services or not. A photo is also uploaded to the database.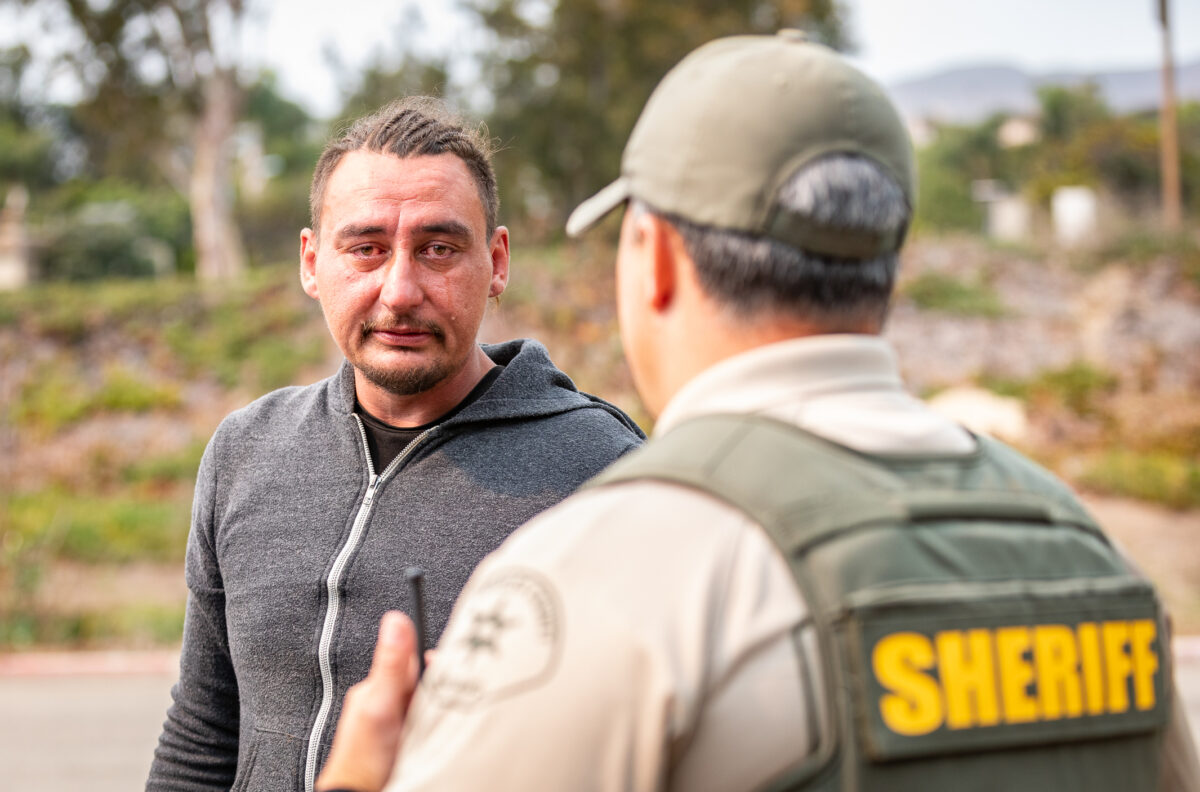 Now that the city gave LASD the green light to enforce the ordinance, LASD will create postings informing the individuals of the motion.
"Most of the time, by the time of cleanup day, they've already removed all their stuff, or they'll leave all their trash behind and then we'll have the cleanup come in," Priestley said. "Typical protocol is a two-weeks notice."
It's unclear when the enforcement will begin.
"I've been working hard to get something like this in place for almost a year now. And … I think we've gotten it over the finish line," Silverstein said.