Sheriff Richard Mack: Cliven Bundy Ranch Supporters Planned to Put Women in 'Front' in Case of Shooting
April 14, 2014 8:41 pm Last Updated: July 18, 2015 5:15 pm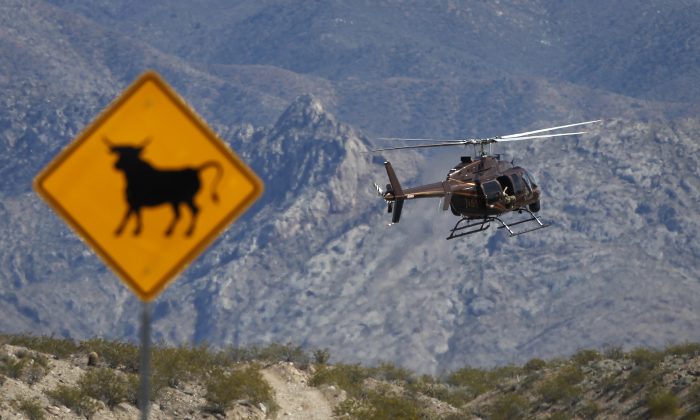 A former Arizona sheriff, Richard Mack, claimed that supporters of Nevada rancher Cliven Bundy were planning to place women on the front lines in case federal officers opened fire.
Mack, who is an organizer, told Fox News: "We were actually strategizing to put all the women up at the front." According to reports, Mack identifies with the Tea Party movement and is said to have organized and spoken at rallies.
"If they are going to start shooting, it's going to be women that are going to be televised all across the world getting shot by these rogue federal officers," he said.
Mack said that he traveled to Nevada in solidarity with Bundy amid a dispute with the Bureau of Land Management, which seized took a portion of his cattle in Nevada.
Hundreds of protesters convened on the site, arguing that the move was in violation of states' rights.
However, on Saturday, the standoff dispersed after the federal government handed the cattle back to Bundy.
Mack was elected Graham County sheriff in 1988 and ended his two terms in 1997.
"Mack has been a consultant on numerous cases regarding police abuse, brutality, and other misconduct by public officials. He has joined with other members of the law enforcement community to speak out in favor of drug policy reform," says his website, according to conservative news outlet The Blaze.