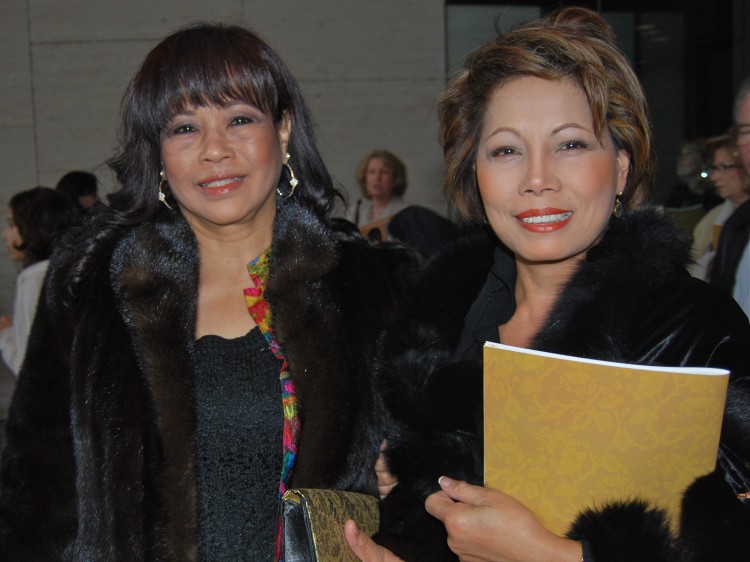 HOUSTON—Business owner Yudith Vides saw Shen Yun Performing Arts for the first time at the Dec. 27 matinee at the Jones Hall for Performing Arts in Houston, and said she would like to come back every year.
"The show is beautiful. I love it. I love the colors. I love the dance. It's very unique," Ms. Vides said.
Ms. Vides attended the New York-based company's performance with three of her friends, and was taken by the depth of the dances performed. Along with classical Chinese dance, Shen Yun choreographers create ethnic and folk dances. The costumes and animated backdrops transport the audience to the various regions and dynasties of China.
Early in the performance the show visits the northern grasslands of Mongolia in Mongolian Bowl Dance, in which the female dancers perform a traditional dance of welcome, balancing bowls on their heads. The dance is strong but gentle, the moves requiring flexible wrists, pliable arms, and a signature shoulder shake, according to the program. Then, in the lush valleys of southern China the Inspired Dance of the Yi takes place, and the dancers step and spin, showing the diversity of the different regions.
"I think 5,000 years of culture is amazing," Ms. Vides said.
The presentation of Chinese culture was a treat for many.
"I think it's an eye-opener," said Mrs. Ruby Hefner, whose family runs a medical device company.
"It's a cultural show to me, it introduced to me ancient China, which I never really knew about before," Mrs. Hefner said. "I would say it's ancient, it's rich."
Deborah Byerly and her mother Linda Byerly gave tickets to the show as Christmas presents to one another.
"It was fantastic," Mrs. Deborah Byerly said. "The choreography—the dancers were perfection."
In addition to the many dances, solo vocalists performed bel canto-style original songs in Chinese.
"I wasn't expecting the absolutely beautiful opera," Mrs. Deborah Byerly said. "The voices were gorgeous—they gave me chill bumps."
"The way they built it up and sang through their souls, it was beautiful."
Reporting by NTD Television and Catherine Yang.
New York-based Shen Yun Performing Arts has three touring companies that perform simultaneously around the world with a mission to revive traditional Chinese culture. The Shen Yun International Company will be performing in Houston through Jan. 1. For more information, visit ShenYunPerformingArts.org
The Epoch Times publishes in 35 countries and in 20 languages. Subscribe to our e-newsletter.