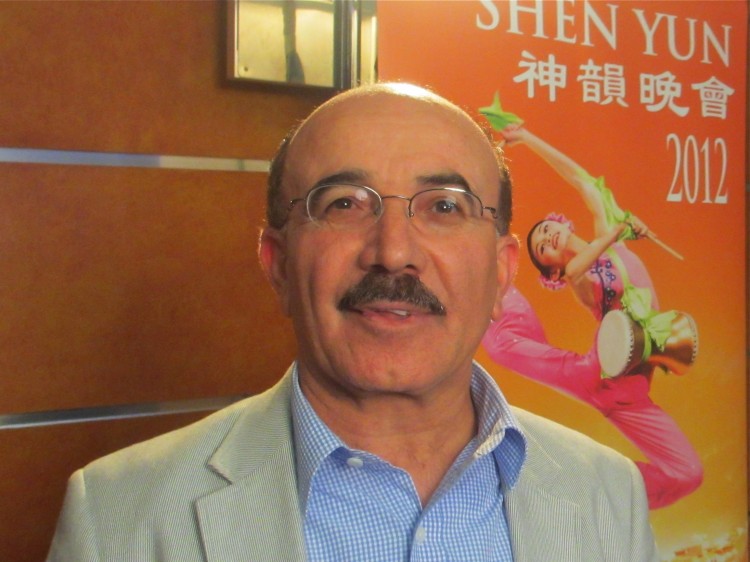 SYDNEY—Banners fluttering high above a busy city street near Sydney's Capitol Theatre hold the promise of a spectacular presentation of classical Chinese dance and music.
Staged by the Shen Yun Performing Arts New York Company, Kevin Badin, an engineer consultant, was one of many who paid testament to it's magnificence after Thursday evening's performance, May 3.
"It's the speed, the precision, the colors, the choreography in general, and the mix between the animation and the real," Mr. Badin said.
Shen Yun aspires to bring China's rich 5,000-year culture alive in a glorious display of brilliant choreography. Gorgeous handmade costumes and ornately crafted headwear, hi-tech digital backdrops, support dancers, vocalists, soloist musicians—the elite, according to the company website. A full orchestral ensemble that plays a fusion of ancient Chinese and contemporary Western instruments round out the entire performance.
"It's great," Mr. Badin said. "The dancers are doing a great job."
'It really is a great show, it's amazing'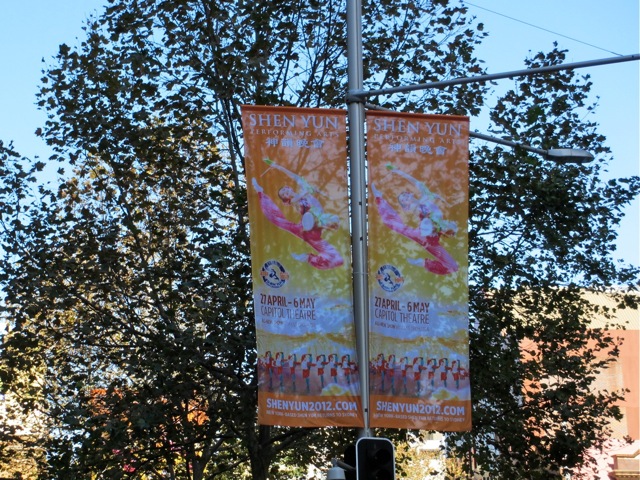 Dr. Graeme Gwilliam, a retired engineer, invited remedial massage therapist, Merinda Air—a friend of many years—to accompany him to the Tuesday performance.
Dr. Gwilliam very much appreciated the traditional cultural values apparent in the presentation.
"I am always interested to see different cultural presentations from around various parts of the world. And it is sad to me that this has to come from a country other than China. But on the other hand I am very glad that it is being preserved and it is being presented as it is for people around the world to come and enjoy," he added.
Shen Yun seeks to revive the true five-millenia-old artistic tradition of China that thrived before decades of suppression by the Chinese communist state, according to a company's program book.
Dr. Gwilliam said that we live in a world today that is very homogeneous—everything is the same—"and yet humans are by nature tribal," he added. "We come from various tribes over thousands of years. And we are being forced into an artificial situation today and I think anything of this nature is very beneficial for the culture of the world generally."
The Shen Yun website describes the diversity of China's culture: China has 55 officially recognized ethnic minorities, and, along with classical Chinese dance, ethnic and folk dance is a key part of a Shen Yun performance.
"If we lose our background, our hereditary past, we are losing something which is very important," concluded Dr. Gwilliam.
Ms. Air was in complete agreement with Dr. Gwilliam and she added that: "If we don't learn from our past we do have trouble because we repeat the same stupid mistakes … and we see that all through the world.
"This is a very good way of showing a way of changing things, always through the arts," she said.
Ms. Air was also impressed by the digital projection using state-of the-art graphics technology.
"The effects coming down from the screen up onto the stage…somebody was very very clever doing that," she said. "It was very good … whoever designed it was very clever."
Reporting by NTD Television, Zachary Stieber and Ron Champagne.
Shen Yun Performing Arts, based in New York, tours the world on a mission to revive traditional Chinese culture. Shen Yun Performing Arts New York Company will be in Sydney Australia through May 6.
For more information, visit ShenYunPerformingArts.org.