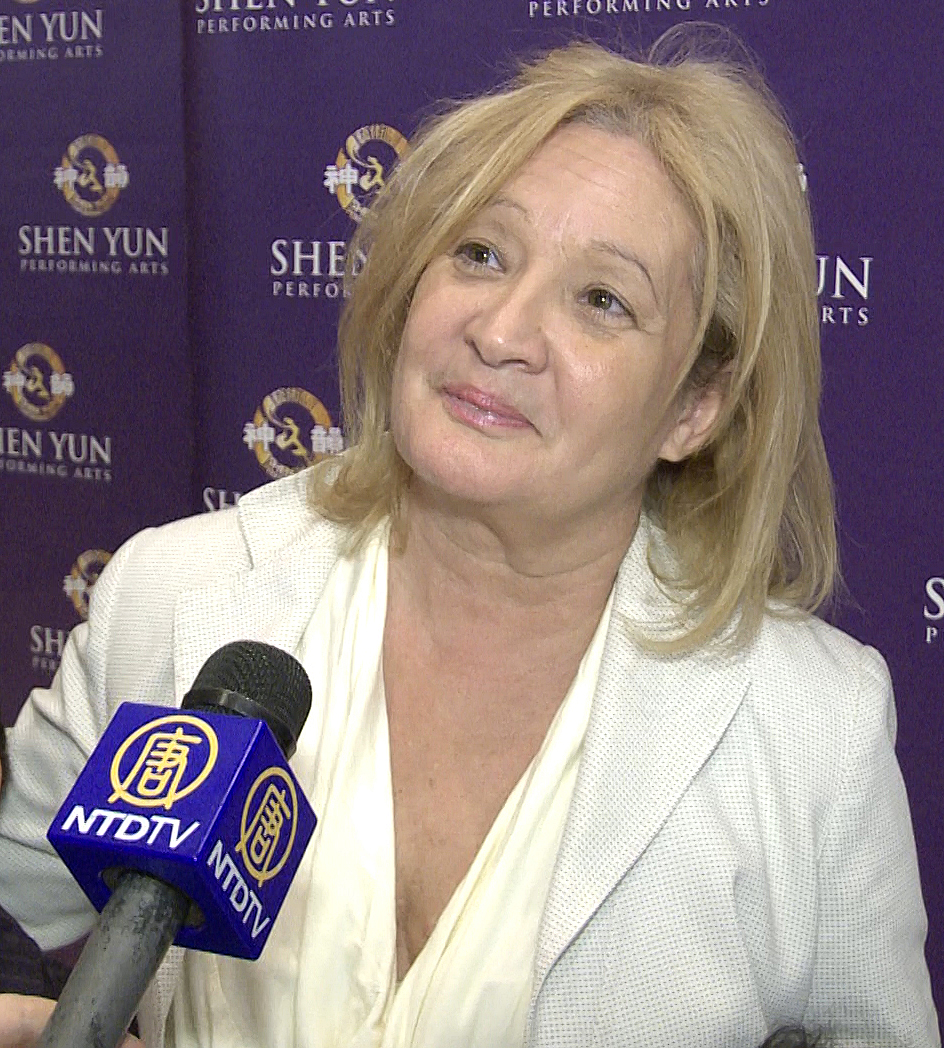 NEW YORK—Martha Florez-Vazquez, District Leader from the twenty-second assembly district in Flushing, New York was inspired after seeing Shen Yun at New York's Lincoln Center, Saturday April 21.
"I find the performance amazing every time that I come," she said.
The district leader represents Flushing, one the largest Chinese communities in the United States, and has seen Shen Yun Performing Arts' annual productions a number of times before.
New York based Shen Yun Performing Arts Company was formed in 2006 by expatriate Chinese dedicated to restoring China's divinely inspired traditional culture, all but wiped out after 60 years of communist rule.
"A performance by Shen Yun is a presentation of traditional Chinese culture as it once was: a study in grace, wisdom, and the virtues distilled from the five millennia of Chinese civilization," the Shen Yun website says.
Ms. Florez-Vazquez said she gains a deeper understanding of Chinese culture each time she sees Shen Yun. "A message is being conveyed. I learn more and more about that message and it gets more spiritual," she said.
The message is about goodness overcoming evil, she said, "that we cannot allow evil to take over us and that we always have to challenge that with good. "
"And spirituality and the heavens are always there—the gods are always there with us to protect us," she added.
Shen Yun, she said, represents Chinese culture as it should be, a positive force, elements that she does not always see in her district community.
"I think that you can see the real value of the Chinese culture and the real value of what their traditions are because they have beautiful traditions, they maintain the good values, the good tradition and they transfer that over to our society and that's the part that we want to hear about," she said.
Shen Yun not only spans China's ancient past, but also presents the contemporary story of Falun Dafa and its persecution in China today.
Ms Florez-Vazquez said that in presenting that struggle through the performing arts, Shen Yun has enabled her to understand what is going on, not only in China, but also in her own community in New York.
"I'm understanding it even more and I'm more connected to what the issues are and I represent them [practitioners of Falun Gong] and I will always protect them here in the United States. They will not be a victim while I'm here—while I'm a district leader, they will not be a victim," she said.
Shen Yun achieves something that is in the realm of great art: "they turn a terrible situation into something positive, from the heavens," she said.
Shen Yun Performing Arts, based in New York, has three touring companies that perform simultaneously around the world, with a mission to revive traditional Chinese culture. Shen Yun Performing Arts Touring Company will perform at the David H. Koch Theater at Lincoln Center through April 22.
For more information, visit ShenYunPerformingArts.org.