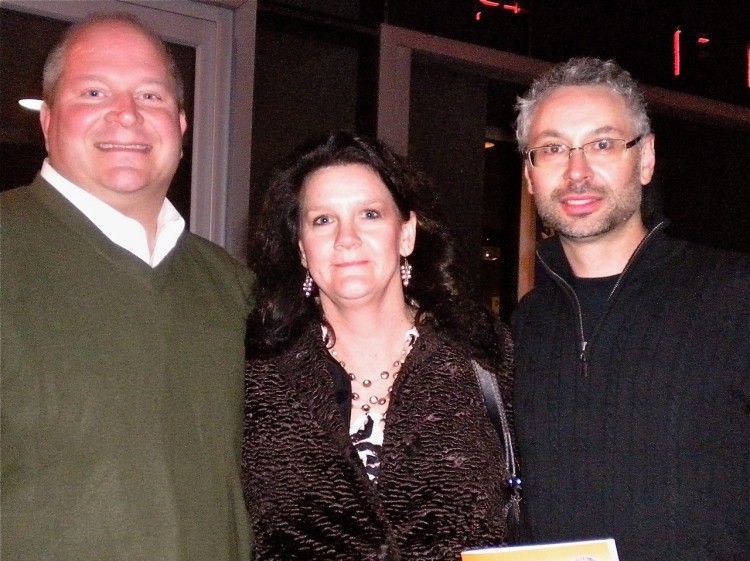 NASHVILLE, Tenn.—"It was stunning, I mean the dancing, the choreography, the music, the costumes everything was gorgeous." said Michael Gianquitto. Audience members warmly welcomed Shen Yun Performing Arts Touring Company to the Tennessee Performing Arts Center (TPAC) on Feb. 25. Insurance claims representative, Mr. Gianquitto, was joined Saturday evening in praising the New York-based show by colleague Greg Alberides and his wife Jana Alberides.
For Mr. Alberides seeing Shen Yun was a moving, educational experience. "I thought it was amazing, the sounds, the lights. I was trying to use my peripheral vision to take everything in. The music kind of touched a real special place in my heart. Just the depth of the history-over 5,000 years."
He said, "I thoroughly enjoyed the production, the dancing-my friend was commenting on how limber the dancers are, and the singing and, of course, the orchestra, the talent. I thoroughly enjoyed it!"
Mr. Alberides added that Shen Yun touched a profound emotional chord in him. "Oh yes. To the soul," he said, laying his hand over his heart. Absolutely! I mean, you could see it in their expressions and certainly the way they sang it. I would describe the opera singers, the sopranos, the way they came through … I thoroughly enjoyed it."
Reporting by Mary Silver and Jeanmarie Lunsford.
Shen Yun Performing Arts, based in New York, tours the world on a mission to revive traditional Chinese culture. Shen Yun Performing Arts Touring Company will be in Little Rock on Feb. 27 and 28, at the Robinson Center Music Hall.
For more information, visit ShenYunPerformingArts.org.