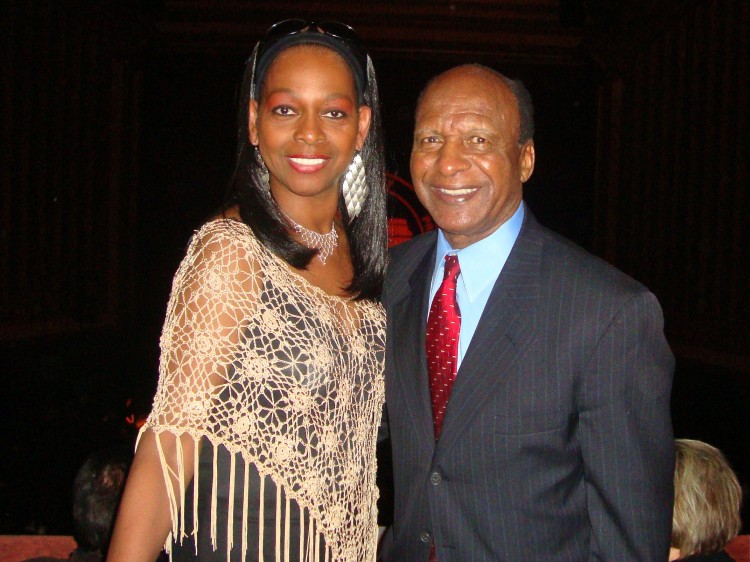 CHICAGO—Jesse White, Illinois Secretary of State, attended Shen Yun Performing Arts at the Civic Opera House on Friday April 20.
Mr White, in his fourth term as Secretary of State, is the first African American to hold the position. He enjoyed the performance, saying "It has been a treat as well as a treatment."
New-York-based Shen Yun is the world's foremost classical Chinese dance and music company. Shen Yun seeks to revive and restore China's 5,000 years of traditional Chinese culture, including the spirit and values of the culture, such as benevolence, honor, and wisdom, according to the company's website.
"This is a wonderful place for me to be tonight," Mr White said. "I see some wonderful artists, beautiful, outstanding singing, beautiful costumes, and wonderful, wonderful entertainers who take pride in their work. I'm at the right place at the right time, enjoying myself to the fullest."
At the heart of Shen Yun's performance is classical Chinese dance, one of the most comprehensive systems in the world, according to the company's website. Colorful, handmade costumes, digital backdrops, and an orchestra that joins East and West accompanies the dancers, along with award-winning vocalists.
"I liked it all, but I was impressed by those voices … the voices are just something outstanding," said Mr. White.
Shen Yun's vocal soloists use the bel canto technique while singing originally composed Chinese lyrics, with English translation on the digital backdrop behind them.
"This means that the singer must grasp the highly difficult technical requirements of bel canto operatic singing while retaining the proper Chinese articulation and diction—today, this is unparalleled," explains the company's website.

"And then the choreography was something wonderful," said Mr. White. "I just want to applaud them and thank them for a job well done."
Mr White was accompanied by Cookie Lonie, a sales manager for Wellcare health insurance.
Ms. Lonie said that "the show was wonderful! It's my first time seeing it … I'm enjoying it."
She said she was most impressed by the skill of the dancers.
"The athleticism of the dancers, and the grace in which they execute the dance moves, is absolutely amazing," she said. "I like the silk sleeves [the dance Sleeves of Silk], that was beautiful, so graceful. The dancers were amazing."
Classical Chinese dance involves training in physical bearing, artistic expression, unique postures and a variety of technical moves, according to Shen Yun's website.
Mr. White recommended the show to everyone in the area.
"I advise anyone in the city of Chicago and the Chicago land area come to see this wonderful show, because it's totally outstanding. It's just wonderful."
Reporting by Stacey Tang and Rebecca Hunisett.
Shen Yun Performing Arts, based in New York, has three touring companies that perform simultaneously around the world, with a mission to revive traditional Chinese culture. Shen Yun Performing Arts International Company will perform in Chicago through April 22.
For more information visit ShenYunPerformingArts.org