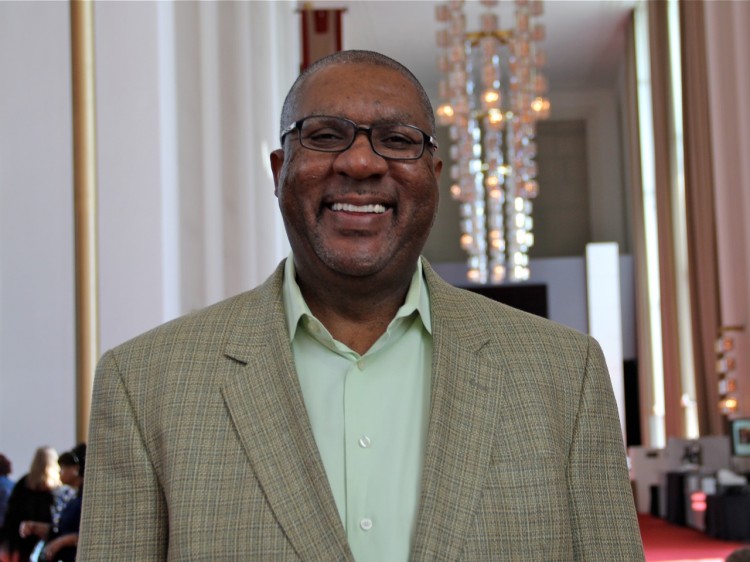 WASHINGTON—It was a full house and an enthusiastic audience that greeted Shen Yun Performing Arts on the last day of its 2012 season at the Kennedy Center Opera House on April 1.
One of those enthusiastic audience members was Rory Pullens, the head of the Duke Ellington School of the Arts, which is based in Washington D.C.
"It was absolutely incredible," he said, "breathtaking in many respects."
As the head of an arts institution, Mr. Pullens said Shen Yun had been a special experience for him, offering all sorts of new ideas.
"In particular, because we are training students in the Arts, so to see something on this professional level, that was just so cultural, so enlightened, and just so artistic, it was just fascinating," he said.
Established in 2006, the New York-based performing arts company has introduced a new line up of dances, songs, and musical scores every year. However, at its core is "classical Chinese dance with China's numerous ethnic and folk dance styles rounding out the evening," says the Shen Yun website.
Mr. Pullens loved the dances, noting the professionalism of the production.
"The choreography was wonderful, the precision of the dance was incredible," he said. "The costumes were just so vibrant that it, you know, it kept you engaged the entire way through."
Shen Yun also includes a full orchestra that combines both Chinese and Western classical instruments, plus musicians and opera singers from among the world's top symphonies and conservatories.
For Mr. Pullens, the classical aspects of Shen Yun's performance had been a surprising but welcome addition.
"You know, many times you think that a classical presentation isn't going to impact you in that way but it really was very moving, and so it is something that I would recommend," he said.
While he was impressed with the educational aspects of Shen Yun, Mr. Pullens also liked the deeper elements of the production and the universality of the themes.
"Regardless of culture, there is always this connection between man and a higher power, a greater being and you know that that God, that greater being, influences or has an impact on what goes on here on earth, and so I liked that thread being run all the way through the performance," he said.
A number of staff members from his school were also at the same session, Mr. Pullens said, and he was looking forward to discussing the performance in "much greater depth."
"We would like to bring a lot more students with us next time," he added.
Shen Yun Performing Arts, based in New York, has three touring companies that perform simultaneously around the world, with a mission to revive traditional Chinese culture. Shen Yun Performing Arts Touring Company will next perform in Madison, Wisconsin, April 4-5.
For more information visit ShenYunPerformingArts.org