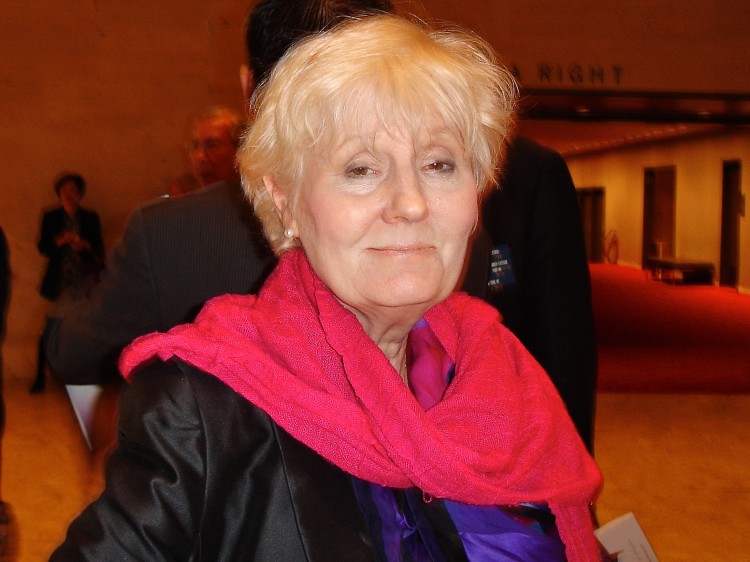 NEW YORK—New York City got a taste of Chinese culture on Wednesday night, April 18, when Shen Yun Performing Arts unleashed a cultural tour-de-force at Lincoln Center's David H. Koch Theater.
Julie Kleszczewski, the vice chairperson of legislation at the American Legion Auxiliary in New York, was fascinated with Shen Yun's performance.
"The message from the show is hope and peace" that goes with the "brilliant talent" of the performers, Ms. Kleszczewski said.
New York-based Shen Yun seeks to display the millenia-old culture and civilization of China, using classical Chinese dance throughout, the company says on its website. Chinese culture is said to be rooted in the divine and its moral values are derived from Confucianism, Buddhism, and Taoism.
"This is what we need to strive for, beauty and peace," she said. "And I felt love even. It was just beautiful."
Classical Chinese dance—a style both complex and graceful—is considered among the most comprehensive styles in the world. It was passed down for thousands of years and over time, was systematized to become a complete dance form, the company states.
The dancers, Ms. Kleszczewski said, "beautifully timed the syncopation; the coordination is amazing" and added that she "never cease[d] to be amazed, frankly. It was just amazing."
"This is such a unique and fascinating experience. I recommend it to everyone," she said.
Shen Yun presents an array of highly colorful costumes—the creators of which have taken inspiration from various dynasties as well as ethnic groups in China, the company says.
"They use bright colors to tailor and recreate hundreds of new pieces each season. Every detail is given meticulous attention and is a result of artistic inspiration and careful polishing," the company's website says.
Ms. Kleszczewski noted the "absolutely beautiful costumes" as being "so imaginative."
Shen Yun also features a unique orchestra that joins together Western and Chinese instruments. The Western-style philharmonic orchestra is used as the music's foundation, while the Chinese instruments lead the melodies, the company says.
"The music was incredible … really talented people," she said. "I am just totally impressed with the entire performance."
Reporting by Hannah Cai and Jack Phillips.
Shen Yun Performing Arts, based in New York, tours the world on a mission to revive traditional Chinese culture. Shen Yun Performing Arts Touring Company will perform at the David H. Koch Theater at Lincoln Center through April 22.
For more information, visit ShenYunPerformingArts.org.