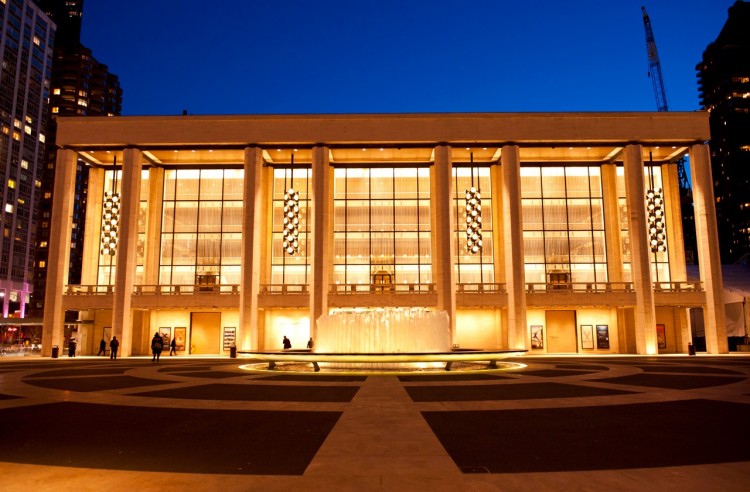 NEW YORK—Jennifer Nassiri, owner of SPS Worldwide marketing firm, was enthused by Shen Yun Performing Arts' use of costumes and color to convey the inner meanings of Chinese culture. The company performed at Lincoln Center's David H. Koch Theater on Sunday.
"The costumes … the makeup [and] the dance itself is lovely," she said. While Shen Yun's performances heavily focus on dance, the costumes are an aspect that stands out for many audience members. According to the company, the designers acquire numerous designs based on traditional Chinese attire, including from the Tang Dynasty, Han Dynasty, and various ethnic groups.
"I love the bright colors; I love how they feel very authentic," she said.
Classical Chinese dance is considered among the most comprehensive styles in the world and dates back thousands of years, the company says. It was passed down in China's royal court but later became systematized to have its own unique postures, movements, and tumbling techniques.
Accompanying the performers' dance and costumes is a visual backdrop that is digitally projected.
"The video [projection] does help tell the story from its origins or different regions throughout China," Ms. Nassiri said, adding that the backdrop is "interesting."
The backdrop is filled with movement and color, showing scenes from ancient China to the modern day. The dancers are able to interact with it as the "digital backdrop designs complement and synchronize all aspects of the performance," the company says.
Reporting by Alec Wang and Jack Phillips.
Shen Yun Performing Arts, based in New York, has three touring companies that perform simultaneously around the world, with a mission to revive traditional Chinese culture.
Upcoming performances in the United States include Chattanooga, Tennessee, on April 24, and Columbus, Ohio, on April 26 and April 27. 
For more information, visit ShenYunPerformingArts.org.