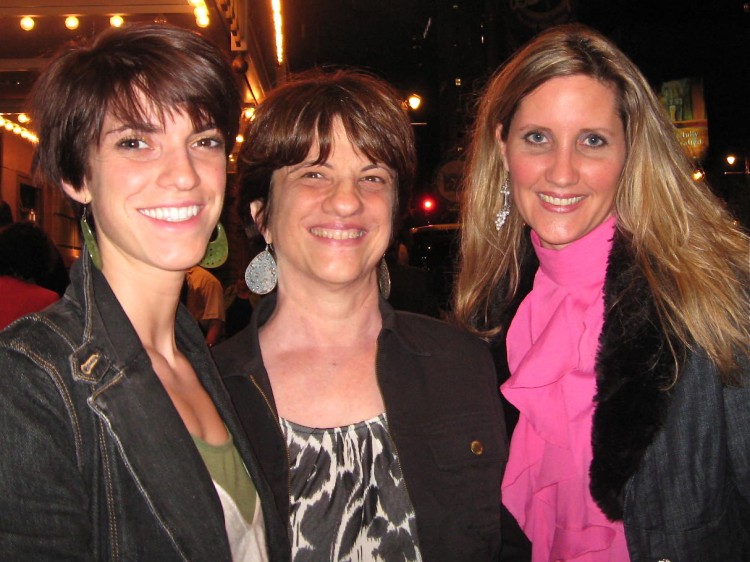 PHILADELPHIA—Shen Yun Performing Arts drew a sold out audience to the Merriam Theater on May 9, pleasing the audience with its rich cultural revival and sensory delight.
"What I like is there's an appreciation for life," said former designer Sonja Bates. "Of every aspect of the dance, it speaks about life and the simplicity of it. They capture life in a pure form of expression without complicating it."
At the core of a Shen Yun performance is classical Chinese dance, one of the most ancient and comprehensive dance systems in the world, according to the company's website. Shen Yun's artists "bring an unusual depth to their work," explains its program book. "They take to heart an ancient Chinese belief: that to create true art, there must first be inner beauty."
Coming from a family of artists, Ms. Bates enjoys culture, music, dance and art. Her mother is a dancer.
"I believe that cultures are best when they share their diversity, and it improves art," she said. "And it's wonderful to know where it comes from. I feel connected."
"Sophisticated dance techniques, an orchestra joining instruments East and West, beautiful costumes, and a stunning back drop—this is Shen Yun at first glance," states Shen Yun's website."But digging deeper, one discovers a sea of traditional Chinese culture. Mortals and divine beings merge on stage as one. Principles such as benevolence and justice, propriety and wisdom, respect for the heavens, and divine retribution, all come to life, washing over the audience. Originating from Confucianism, Buddhism, and Taoism, these ideals are the essence of traditional Chinese culture."
Shen Yun was formed after communist rule in China nearly decimated this ancient and rich culture, explains the website. Its three equally large companies travel across the world "with the mission of reviving 5,000 years of divinely inspired Chinese culture."
Ms. Bates felt Shen Yun's artistry was superb.
"It's pure," she said. "It's humanity at it's best, when everybody is in a balance of acting in unison together."
She particularly enjoyed the dances Lotus Leaves and Sleeves of Silk. The first depicts delicate yet playful lotus maidens with full-circle fans, and the second features what are known as "water sleeves," which act as extensions of a dancer's arms. "These sleeves linger in the air long after a movement is finished," describes Shen Yun's program. "The effect is akin to fluttering wings or trailing ripples, a visual echo of the performer as she glides from one movement to the next."
While these two dances are all-female, Ms. Bates also enthused about the male dancers.
"The men were very dynamic with their aerodynamic theme high on the stage, and they bring in great balance of humor too," she said. "It's beautiful, I love it, I really do."
Reporting by Sherry Dong and Zachary Stieber.
Shen Yun Performing Arts, based in New York, has three touring companies that perform simultaneously around the world, with a mission to revive traditional Chinese culture. The season concludes this month with performances in Philadelphia, Honolulu, San Antonio, and Buffalo.
For more information, visit ShenYunPerformingArts.org.
The Epoch Times publishes in 35 countries and in 19 languages. Subscribe to our e-newsletter.