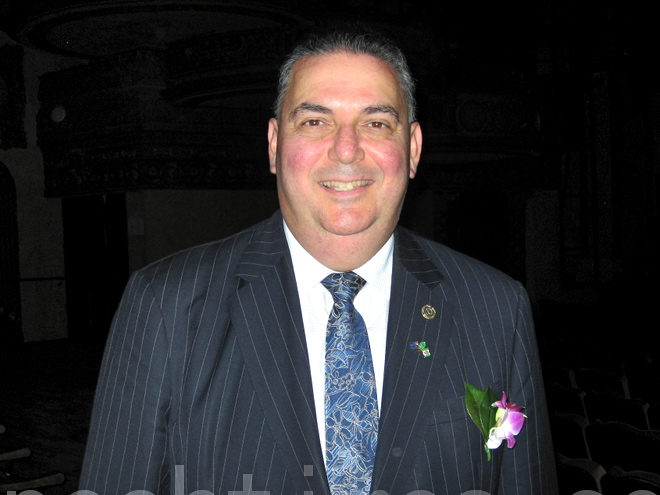 SYDNEY—The Mayor of Ryde in Sydney's north-west said Shen Yun carried a message of respect between different cultures.
Artin Etmekdjian was speaking at Capitol Theatre on Friday night, after this year's first Sydney performance by Shen Yun Performing Arts New York Company.
"It was very emotional and very touching to see and learn more about a different culture to my own," Mr. Etmekdjian said. "The message it was sending was we are all free to have our opinion, to enjoy our own views, to have our own culture."
Mr. Etmekdjian, who is Armenian, has campaigned for recognition of the Armenian Genocide of the early 1900s. So to him, he said, it was important for different cultures to value and appreciate each other.
Shen Yun aims to revive 5,000 years of Chinese culture through dance and music, depicting the cultures of various Chinese dynasties through classical Chinese dance, and also the dances of various ethnic groups in China.
But it also depicts some modern themes, such as the Chinese regime's brutal ongoing campaign since 1999 against Falun Dafa, a popular Chinese spiritual practice.
Mr. Etmekdjian said he was moved by these themes while watching the show.
"It shows that the troubles that has been experienced in appreciating cultures still exists in today's society," Mr. Etmekdjian said. "We should not harm any human beings because of their beliefs or their cultures."
Reporting by De Ming and Ethan Yang.
Shen Yun Performing Arts, based in New York, tours the world on a mission to revive traditional Chinese culture. Shen Yun Performing Arts New York Company will be in Sydney, Australia, through May 6.
For more information, visit ShenYunPerformingArts.org.