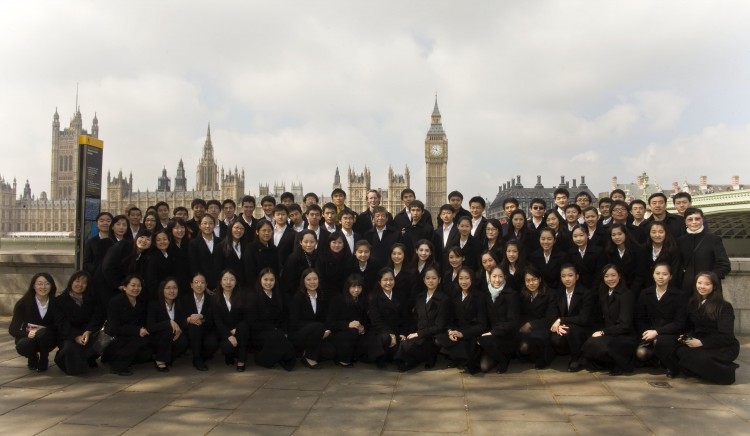 Performers from Shen Yun Performing Arts International Company took a break in their busy schedule to visit London on Friday, April 13, before an evening performance at the London Coliseum.
The artists have performed in Berlin, Frankfurt, Paris, Stockholm, The Hague, and Zürich before coming to London. The entire company travels together in coaches. They have little free time left over from performing, travelling, practising, and attending VIP receptions.
Brian Nieh, a dancer with the company, told The Epoch Times: "It's just really nice to get out and check out the city sometimes because if you ask a lot of the dancers, they have the same feeling. Sometimes we get to a city and then all we see are the hotel, our bus, and then backstage. Sometimes we don't even get to see the lobby."
The company walked around central London and saw the Houses of Parliament, Whitehall, Big Ben, a memorial for soldiers who died in the Battle of Britain, and Tower Bridge.
Mr. Nieh said: "Europe is such a wonderful place with beautiful scenery and lots of history; it's really great to be able to go out and check out famous monuments or buildings."
When not on tour, many of the performers train with some of the world's top Chinese singers, musicians, costume designers, choreographers and other dancers to produce a new show every year.
With additional reporting by Lee Hall.
Shen Yun Performing Arts, based in New York, has three touring companies that perform simultaneously around the world, with a mission to revive traditional Chinese culture. Shen Yun Performing Arts International Company will perform at The London Coliseum until April 15.
For more information visit ShenYunPerformingArts.org