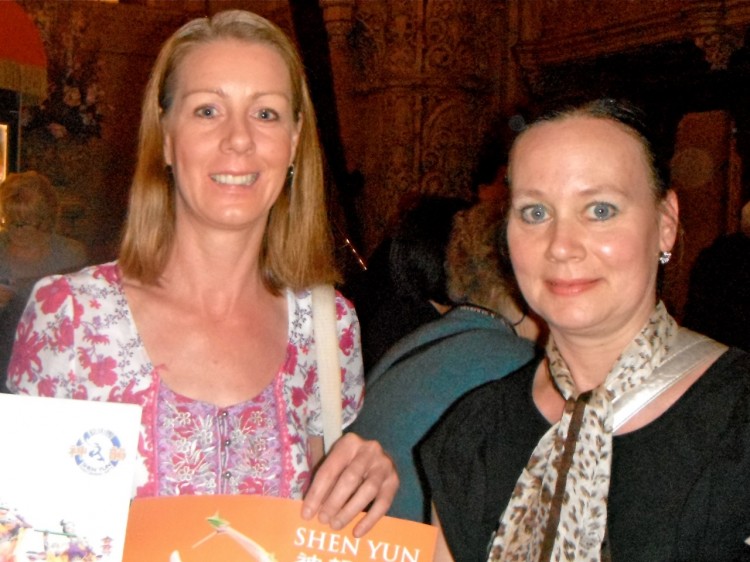 MELBOURNE, Australia—Shen Yun Performing Arts performed its final Melbourne show to an appreciative audience on Sunday afternoon at the Regent Theatre.
Helen Dorian, a personal assistant in the Victorian parliament, watched the performance with a friend and described it as 'wonderful'. She said she used to do classical ballet for more than 30 years and came along particularly to see the dancers.
The New-York-based Shen Yun is the world's foremost classical Chinese dance and music company. Shen Yun seeks to revive and restore China's 5,000 years of traditional Chinese culture, including the spirit and values of the culture. The artists of ancient China believed that in order to create true art worthy of the heavens, they must first cultivate virtue and inner purity. This is a tradition followed by the artists of Shen Yun today.
Helen said that she felt more of a connection with Shen Yun's performers, than with other dance performances that she'd seen.
"With these performers there's more emotion. And I just realised it was sponsored by the Falun [Dafa] Association so that made it a little bit more special to see that as well. And perhaps you learned a bit more about that just through snippets through the performance …The performers are wonderful, wonderful people."
"And it's good too with the morals, like good over evil … there's a lot of ways of spreading that message," she said.
Helen said that she was pleased to see that this universal message of good triumphing over evil coming through the performance.
"It's universal but sometimes different countries have different ways of dealing with it … it's good to know that there are ways of spreading messages about especially good things and you can spread it in a different way," she said.
Reporting by April Tian and Rebecca Hunnisett.
Shen Yun Performing Arts, based in New York, tours the world on a mission to revive traditional Chinese culture. Shen Yun Performing Arts New York Company will next perform at the Canberra Theatre on April 17 and 18.
For more information, visit ShenYunPerformingArts.org.