HOUSTON—"We've been waiting to see it for the past three years," Ms. Elizabeth Bindi, a cosmetologist, said of Shen Yun Performing Arts at the Jones Hall for Performing Arts in Houston on the evening of Dec. 27. "It's a beautiful show. So full of art and color."
Ms. Bindi said her daughter, a lover of music and learning herself, had seen a poster for Shen Yun and wanted to go since she was 12 years old.
"She's always wanted to … she's 15 now," Ms. Bindi said.
The New York-based company's performances are accompanied by a live orchestra which seamlessly blends Eastern and Western sounds. The Shen Yun Orchestra, which played at Carnegie Hall recently, has a Western philharmonic foundation with Chinese instruments like the dizi—wooden flute—and pipa leading the melodies, according to Shen Yun's website.
Shen Yun's performances also include bel canto style solo vocalist singing original pieces in Chinese, with both Chinese and English lyrics projected onto the digital backdrop.

"The songs were inspiring throughout all cultures. They were lovely! Technically they were superb!" said Ms. Gabrielle Massoud. "It was nice to see them sing in Chinese, but to be able to understand what they were saying in English. I think the words are universal. The message of the entire performance is universal."
Traditional Chinese culture is deeply spiritual, ancient China having been known as the "Celestial Empire" and believed to have been divinely inspired, according to Shen Yun's website. Values are placed on principles such as benevolence and justice, propriety and wisdom, and respect for the heavens.
"They're showing us the culture and the reality," said Mr. Sandeep Ramachanbran.
"It's fabulous, over the top wonderful," said Ms. Carol Krug, who attended the performance with Dr. William Schindler. "We were going through centuries and centuries, and the traditions of each region and their dances are all so different, and so beautiful.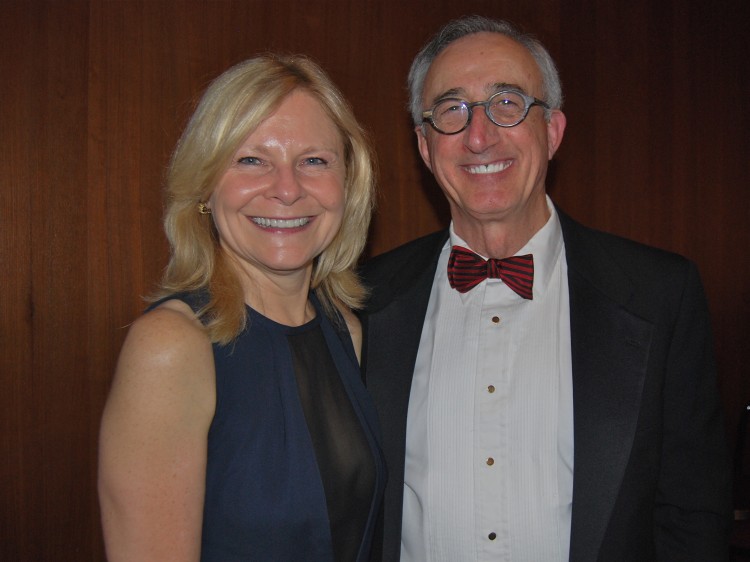 "I was smiling the whole time," Dr. Schindler said.
Shen Yun's mission is to revive 5,000 years of Chinese civilization through traditional arts, and the dances depict scenes from every era and region of China. With 55 ethnic minorities, each with their own way of life translated into their art forms, Shen Yun performs a number of ethnic and folk dances in addition to classical Chinese dance every year.
"I think the dancers are great. They show so much heart," Ms. Bindi said, noting how much she enjoyed the female dancers' elegance.
Classical Chinese dance is a combination of difficult technical skill, bearing or "inner spirit, and form, which puts attention on the most minute details of dancers' postures and poses.
"They were almost floating, like there was no effort," said Ms. Keleigh McCord, who attended the performance with her family members of three generations.

"They're so athletic, so graceful, they're so talented. It was just soothing to me … I was just so excited to watch them float around like that. They were just really, truly graceful," said Mr. John McCord, who said he contacted Shen Yun the day it came out because the show intrigued him.
"The Chinese culture is fascinating; I never knew anything about it really until now. It's delicate and yet it's so deep and rich. It's difficult to absorb it's been going on for 5,000 years," said Mr. McCord.
The show starts with the legend of heavenly beings setting 5,000 years of Chinese civilization into motion, and brings the audience full circle with stories of traditional Chinese principles, such as good prevailing over evil, in China today.
Reporting by NTD Television and Catherine Yang.
New York-based Shen Yun Performing Arts has three touring companies that perform simultaneously around the world. Shen Yun's International Company will be performing in Houston through January 1. For more information, visit ShenYunPerformingArts.org
The Epoch Times publishes in 35 countries and in 20 languages. Subscribe to our e-newsletter.