New York-based Shen Yun Performing Arts will perform four shows at the Broward Center for Performing Arts, in Fort Lauderdale, Fla., Feb. 10–12. Judging by comments of Florida officials and theatergoers around the world, tickets to see Shen Yun could be the perfect Valentine's Day gift.
This is the fifth consecutive year that Shen Yun has performed in Florida, with engagements in Orlando, Jacksonville, St. Petersburg, Sarasota, and Fort Lauderdale in previous years and performances scheduled for Tampa March 3 and 4 of this year. Letters of greeting from federal and local officials honored the occasion.

Rep. Debbie Wasserman Schultz welcomed "internationally renowned" Shen Yun Performing Arts to the Broward Center: "It is performances like the one you will see … that remind us all of the unique ability of the arts to transport us to another time and place and to communicate lessons about the heritage and traditions of cultures from across the globe."
The congresswoman recognized Shen Yun for its "unwavering commitment to renewing, preserving, and celebrating these forms of traditional Chinese dance."
Rep. Ted Deutch wished this year's tour great success and "continued growth and expansion in the years to come."
"Shen Yun Performing Arts is greatly appreciated and celebrated for its unique classical Chinese dance and music. I am inspired by the group of Chinese artists who revived 5,000 years of traditional Chinese culture, forming Shen Yun Performing Arts. It is truly a remarkable and diverse program showcasing talented dancers, singers, and musicians," the congressman wrote.
Rep. Alcee L. Hastings welcomed Shen Yun to South Florida, recognizing the performing arts company for its "very entertaining and widely acclaimed program." The congressman expressed "great respect for Chinese culture and traditions."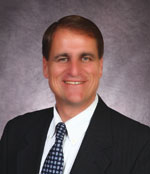 'Exhilarating Event'
Fort Lauderdale, the seat of Broward County, is 23 miles north of Miami. City officials in the area also sent letters of welcome.
Fort Lauderdale Mayor John P. Seiler welcomed back the cast and musicians presenting this "culturally rich and exhilarating event." Shen Yun celebrates the excellence of Chinese classical dance inspired by a 5,000-year-old culture.
"It is a wonderful showcase for the talents of the dancers, musicians, and artists involved in the spectacular production of myths, legends, and ancient Chinese culture," he wrote.
On behalf of the Broward County Commission, County Mayor John E. Rodstrom Jr. welcomed Shen Yun: "This show will bring our residents an unforgettable experience through Chinese dance, music, and culture. We have much to learn from a society that spans more than 5,000 years."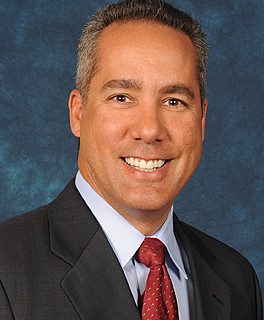 North Miami Beach Mayor George Vallejo appreciated Shen Yun for allowing South Florida the opportunity to share in celebrating its spectacular dances, in which the "Chinese traditional culture helps illustrate the deeper spiritual core" of the ancient culture.

Audience Reception
Shen Yun's three touring companies perform in top venues around the world, including the Lincoln Center in New York, the Kennedy Center for the Performing Arts in Washington, D.C., and the Palais des Congrès in Paris.
All five performances at the Lincoln Center in January were sold out and concluded with standing ovations and multiple curtain calls, according to the Shen Yun website.
For audience reviews, watch the video "What Audiences Are Saying" or click on "Reviews" for the comments of well-known celebrities, socialites, government officials, and people in the arts.
Shen Yun will give two evening performances and two matinees at the Broward Center for the Performing Arts in Fort Lauderdale, Friday through Sunday, Feb. 10–12. Three performances are scheduled for the Straz Center for the Performing Arts in Tampa on March 3 and 4.
For more information, please visit ShenYunPerformingArts.org.