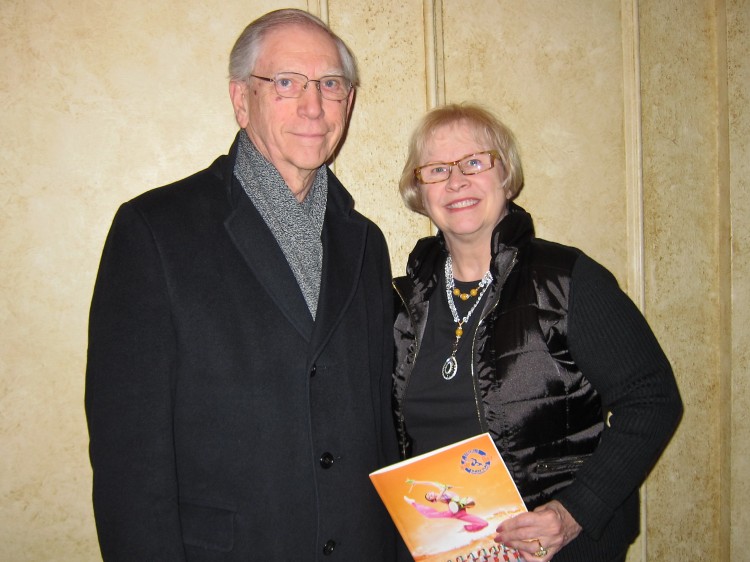 MINNEAPOLIS—At the Orpheum Theatre on the evening of March 9, Shen Yun Performing Arts delivered a "fascinating and … joyful production," according to Barbara Diedrich, a retired executive from Best and Associates, who got her tickets to see Shen Yun for her 37th wedding anniversary.
She said, "I enjoy learning as much as I can about other cultures."
"Oh, the costumes were gorgeous," she commented. Describing the dancers, she pointed out that "they were just wonderful. Everyone had to be smiling during that time; it just made my heart leap with joy. I wanted to somehow be closer and see their faces more specifically."
"It was lovely, it was just lovely," she said.
"I leave with a very happy feeling; all of the beautiful colors, and the wonderful Lotus Leaves. … it was such wonderful changing of personalities and also the changing story they seem to be telling just about lotus leaves," Ms. Diedrich said.
Her husband, Doug Diedrich, a retired vice president of marketing research, said, "It was very interesting … the exposure to the different cultures which is something I'm not all that familiar with."
Reporting by Valorie Avore and Andrew Darin
Shen Yun Performing Arts Touring Company has one more performance in Minneapolis and then will be at Clowes Memorial Hall of Butler University, in Indianapolis for two performances, March 13 and 14.
For more information, please visit ShenYunPerformingArts.org.