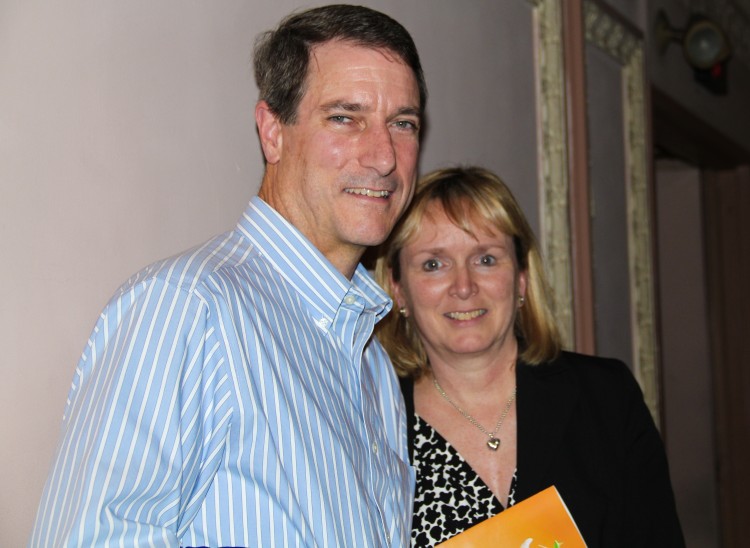 PHILADELPHIA—Five thousand years of traditional Chinese culture enlightened a full-house audience as Shen Yun Performing Arts presented the first of two performances at Philadelphia's Merriam Theater on Tuesday night, May 8.
Bob O'Hara, who owns a consulting business in the pharmaceutical business, and wife Connie O'Hara, who is a health professions adviser at a university, both lauded the performance.
Shen Yun offers "glimpses of different facets of Chinese culture over many years," Mr. O'Hara said. "It's a much lengthier history of what we have. So, it's hard to encapsulate 5,000 years into a couple-hour show here, but they're doing a great job of it," he added.
According to the New York company's website, Shen Yun seeks to revive Chinese traditions through performing arts and music, primarily using classical Chinese dance to convey the inner meanings of the culture.
"I think it's a beautiful pageantry. I love the color, the precision, the music," Mrs. O'Hara said.
Classical Chinese dance, the company says, is among the most complex systems in the world, having been passed down over thousands of years. The dance has a number of unique postures, movements, and tumbling techniques that are said to convey Chinese culture.
Mrs. O'Hara noted that throughout the performance, there is an "appreciation of nature," adding that she "loved the [Lotus Leaves] dance." That particular piece's "symmetry and the beauty; the way they portray nature so easily in their dances" along with the dancer's precision is "just really beautiful," she said.
The performance uses legends and stories passed down throughout the history of China's lengthy civilization, the company says.
"I think it's a very interesting cultural portrayal … of both the Chinese culture and their traditions, and I think it's a beautiful way to experience it through the arts," Mrs. O'Hara said.
At the same time, Shen Yun touches on China's current human rights situation. A number of pieces depict the 13-year-long persecution of practitioners of Falun Gong, a meditation and spiritual practice based on truthfulness, compassion, and tolerance.
"You can tell that elements of traditional Chinese culture are still being resisted today," Mrs. O'Hara said, adding "the suppression of the people has been difficult over all the years and that hasn't changed in many ways."
"It's just interesting [and] different glimpse. Everything's not roses; there are issues, there are challenges. So, it's interesting to see that brought up head on," Mr. O'Hara said.
As a result of its depiction of the persecution of Falun Gong, Shen Yun is unable to play in China, even though it has performed in more than 100 cities around the world.
Reporting by Shar Adams and Jack Phillips.
Shen Yun Performing Arts, based in New York, tours the world on a mission to revive traditional Chinese culture. The 2012 season concludes this month with performances in Philadelphia, Honolulu, San Antonio, and Buffalo.
For more information, visit ShenYunPerformingArts.org.

The Epoch Times publishes in 35 countries and in 19 languages. Subscribe to our e-newsletter.