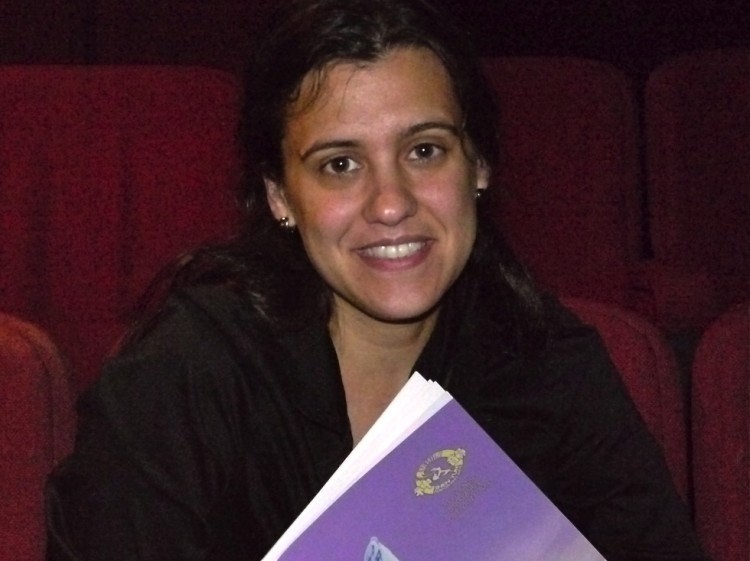 BUENOS AIRES—"It seemed a very beautiful spectacle that transmits much harmony and is very magical as well," said Florencia Bengolea after seeing Shen Yun Performing Arts at Teatro Ópera Citi.
New York-based Shen Yun traverses the globe with one mission—to revive 5,000 years of divinely inspired Chinese culture.
"After more than 60 years of communist rule in China, and especially after the Cultural Revolution, Chinese traditional culture has been all but completely demolished," the website states. "However, the deeper spiritual core of the ancient culture, with its values of benevolence, honor, propriety, wisdom, and sincerity, as well as a reverence for the gods and the heavens, cannot be destroyed."
Ms. Bengolea, a technical designer for various performances in the region, said it is nice to experience "a culture that we do not fully know" in the West.
"It's a nice experience for us, to internalize some of their culture," she added.
Shen Yun's core is classical Chinese dance, an art form that requires a high level of training in fundamentals, movements and postures, and "very difficult jumping and tumbling techniques," according to the company's website.
Moreover, the dancers are adorned with a vast range of handmade costumes, from imperial dragon robes to cloud capes, and accompanied by sopranos and tenors, an orchestra that combines both classical Western and traditional Chinese instruments, and digital backdrops.
Ms. Bengolea, because of her profession, found it difficult to detach herself and become a common audience member. She analyzed the different features of the performance, such as lighting, music, and the digital backdrops.
She, with knowledge of dance and opera, found the performance touched her.
"The truth is that it reaches me deep inside," she said.
Emotionally, the experience was wide-ranging, with feelings of serenity and harmony, while seeing in the artists of Shen Yun a high level of spirit.
"An inner peace," she said. "They convey this, along with a joy in what they are doing—you can see it."
Overall, Ms. Bengolea at intermission was enchanted with Shen Yun.
"A beautiful performance! I think it's just beautiful," she said. "That is a word that means a lot."
Reporting by Julia Cortes and Zachary Stieber.
New York-based Shen Yun has three companies that tour the world each year on a mission to revive 5,000 years of traditional Chinese culture. For more information, visit ShenYunPerformingArts.org
The Epoch Times publishes in 35 countries and in 20 languages. Subscribe to our e-newsletter.