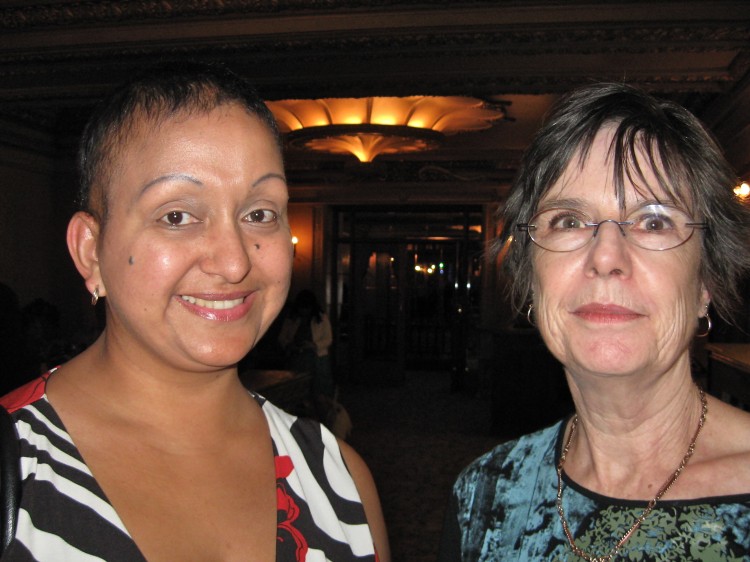 MELBOURNE, Australia—Pam Pollock and Nikki Rance took the opportunity to attend Shen Yun Performing Arts New York Company's Saturday matinee, April 14, when Melbourne itself put on a balmy autumn day as backdrop.
They were both impressed by the New York-based performance and were keen to share their experiences.
Ms. Rance thought the energy emanating from the stage was "stunning, really beautiful. It was just visually very spectacular—very spectacular," she said. "And again, it's got the same calisthenics background, with the disciple and the technique. It's just magnificent to see. It's beautiful the way it moved and flowed on stage."
She also thought the hand-made decorative costumes were breathtaking.
"I wouldn't like to be making those costumes, they were amazing, stunning. The use of colour was brilliant. And the way the stage was used, the lighting, everything, the backdrops were just stunning. Told a beautiful story."
Ms. Pollock was equally enthusiastic.
"I loved the costumes, I just adored them, I couldn't take my eyes off. They were just spectacular."
She was also captivated by the story-based Shen Yun dances adapted to reflect China's divinely-inspired traditional values, such as morality and piety.
"Sensational. I guess spectacular, beautiful costuming, beautiful uniformity, strong dance techniques, interesting music."
By Leigh Smith and Kati Turcu.
Shen Yun Performing Arts, based in New York, tours the world on a mission to revive traditional Chinese culture. Shen Yun Performing Arts New York Company will perform at the Regent Theatre, Melbourne, Australia, until April 15.
For more information, visit ShenYunPerformingArts.org.