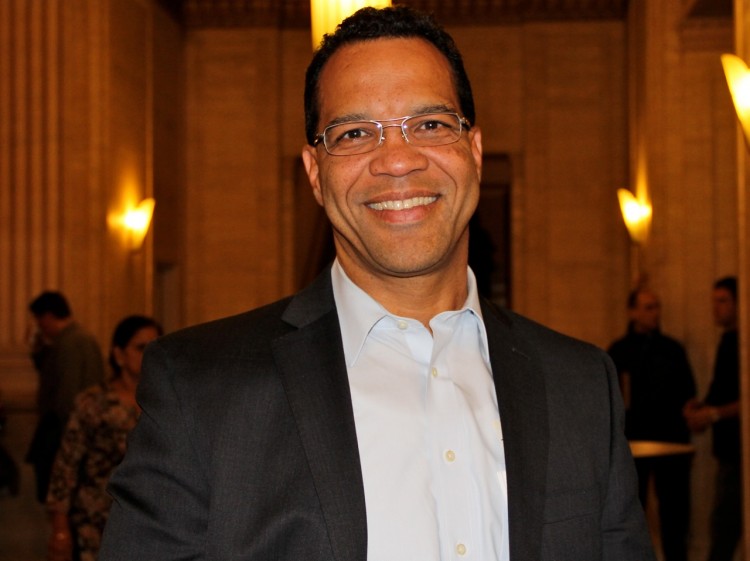 CHICAGO—Dr. José Torres, Superintendent of the school district Elgin, Illinois, was keen to learn about Chinese culture so when he saw that Shen Yun Performing Arts would be performing in Chicago he took the opportunity and purchased tickets for the opening night at the Civic Opera Theater April 19.
Dr. Torres was glad he had made the effort: "It's wonderful," he said of Shen Yun.
"Chinese culture is beautiful, it is something I would like to learn more about, obviously," he said. "I just think that the position it brings you back to is a place that maybe you've never been before."
With much of China's traditional culture destroyed during years of communist rule, New York-based Shen Yun has as its mission to restore that culture. Shen Yun performances are a "study in grace, wisdom, and the virtues distilled from the five millennia of Chinese civilization," the Shen Yun website says.
Dr. Torres believes Western cultures need to learn more about the Chinese culture. He enjoyed the way traditional themes were communicated through the performance, noting he had been in discussions at his school to introduce the Mandarin language to his middle school students.
"Obviously the stories speak without the language, so both music and story, and costumes were beautiful, the way they depict what they are trying to say," he said.
Dr. Torres was expecting to see acrobatics in Shen Yun but was amazed at the depth of Chinese classical dance. "We think classical, but their classical is much more classical than ours, that is 5,000 years."
"We are very proud that America is 200 plus years old. I mean when you compare that to 5,000 years of civilization … I think it is a little bit humbling," he said.
Speaking of his experience of Shen Yun's performance, Dr. Torres said, "You have to see it to believe it," adding, "I think it is awesome."
Shen Yun Performing Arts, based in New York, has three touring companies that perform simultaneously around the world, with a mission to revive traditional Chinese culture. Shen Yun Performing Arts International Company will perform in Chicago through April 22.
For more information visit ShenYunPerformingArts.org