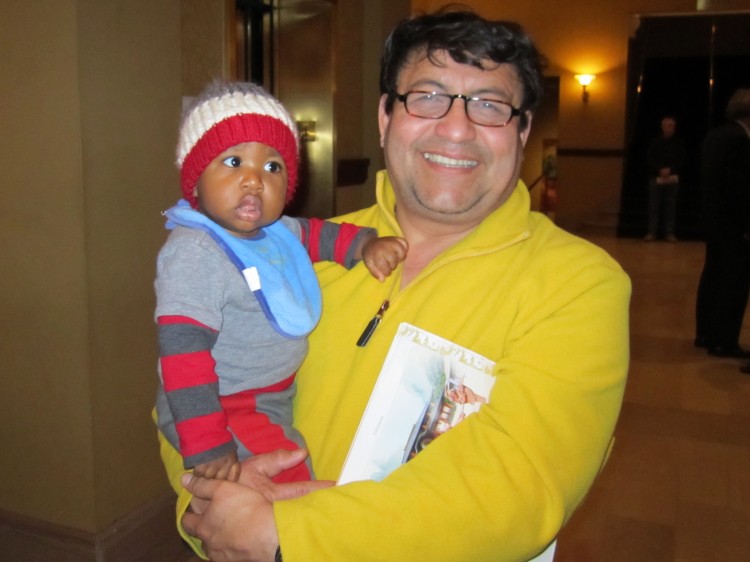 RALEIGH, N.C.—Shen Yun Performing Arts played to an enthusiastic audience in Raleigh, N.C. on Feb. 8 at the Raleigh Memorial Auditorium. They were treated to a spectacular and profound display of classical Chinese dance and music.
Carlos Vardales, a teacher from Warrenton, N.C., called the show "heavenly."
"It was wonderful. You cannot describe it. It was beautiful," he said.
He was intrigued by the Shen Yun singers and the blend of Eastern and Western music. "I was really surprised. They have baritone and soprano singing. I thought that was really interesting," he said.
Mr. Vardales was moved by what he saw as a message in the performance.
"I notice that there is always a struggle between good and evil. That struggle is taken to all aspects of life. I thought that was really interesting … very clear," he said.
His son got him tickets for Shen Yun because he loves Chinese culture. "We've been waiting for this for months," he said.
Mr. Vardales said he would rate the performance "100 stars out of 5 stars."
Shen Yun Dancers Impress
Scott Zimmerman, a patent attorney from Cary, N.C., was also in the audience. He was impressed with the dancers.
"The strength and agility are amazing, both men and women," he said.
Classical Chinese dance is at the heart of every Shen Yun performance and is a system of dance that is nearly as old as China's civilization itself, the company says.
Mr. Zimmerman was impressed with the beautiful colors that emanated from the pageantry of the show.
"It's definitely a smorgasbord for the eyes. Definitely a lot of color," he said.
Mr. Zimmerman admitted that as a Westerner, he did not have much knowledge of Chinese culture but after watching the performance, he said he definitely needed to learn more about traditional Chinese culture.
New York-based Shen Yun brings world-class singers, a full orchestra and a company of classical Chinese dancers to the stages of the world.
Shen Yun Performing Arts has three touring companies that perform simultaneously around the world. The Shen Yun Performing Arts Touring Company will next perform in Fort Lauderdale from Feb. 10 to Feb. 12.
For more information, visit ShenYunPerformingArts.org.