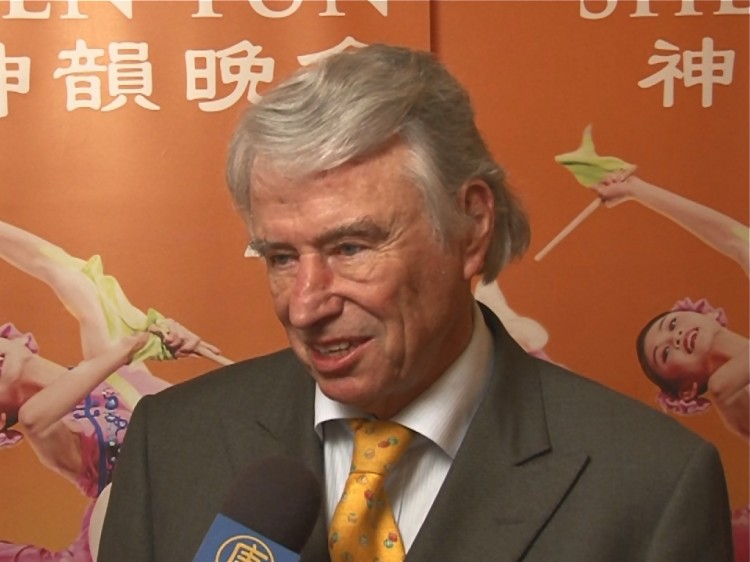 WASHINGTON—Shen Yun Performing Arts graced the stage at The Kennedy Center Opera House, March 21, leaving audiences in awe of true beauty.
Don Bonker, a former U.S. congressman from Washington State, has attended the New York-based company's performances many times and he was at the Kennedy Center for this year's opening night in D.C.
"It was a magnificent performance," he said, "This is may be my fourth time viewing this marvelous creativity."
Mr. Bonker was fascinated with so many aspects of Shen Yun noting the quality of the performances, the innovative digital scenery and Shen Yun's portrayal of Chinese history. "As well as a lot of symbolism that goes into it," he added.
Every year, Shen Yun unveils an entirely new and all-original program which, according to the Shen Yun website takes audiences: "from the Himalayas to tropical lake-filled regions; from the legends of the culture's creation over 5,000 years ago through to the story of Falun Dafa in China today; from the highest heavens down to the dusty plateaus of the Middle Kingdom."
Mr. Bonker said Shen Yun presented "a great appreciation for talent, music, and dancing," noting that the performances were accessible for all nationalities and ages.
"I think it has a universal appeal," he said.
Reporting by NTD Television and Kelly Ni.
New York-based Shen Yun Performing Arts has three touring companies that perform simultaneously around the world. Shen Yun Performing Arts Touring Company will perform at the Kennedy Center Opera House, Washington, D.C., from March 21 to April 1.
For more information, please visit ShenYunPerformingArts.org.