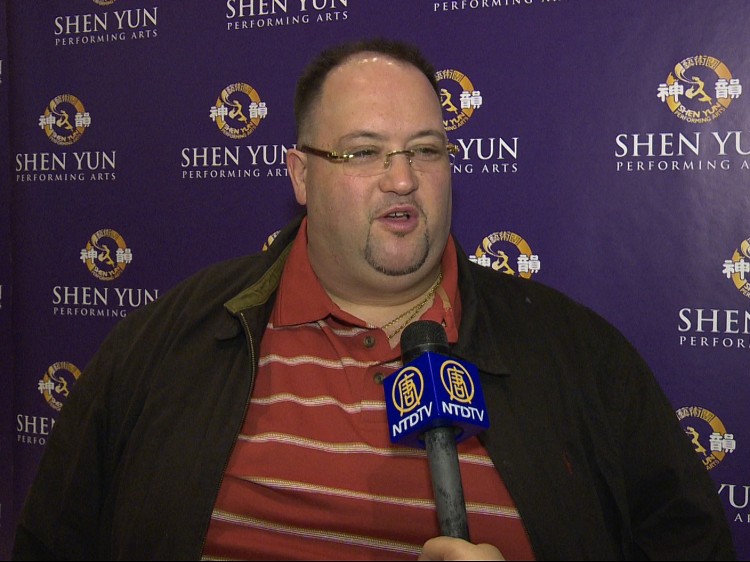 NEW YORK—Shen Yun Performing Arts graced the stage at Lincoln Center's David H. Koch Theater on Sunday afternoon, pleasing the audience with an artistic cultural renaissance.
"I loved the show," said David Puleo, who works in homeland security. Mr. Puleo brought his 15-year-old niece, who is learning Chinese in school.
"Her dream is to be a Chinese translator," she said. "So I wanted to take her to a performing arts and she loved it."
New York-based Shen Yun "brings to life 5,000 years of Chinese civilization through classical Chinese dance and music in an exhilarating show you will never forget," says its website. "Shen Yun captures the spirit of a culture long lost. The show moves quickly through regions, dynasties, and legends. Ethnic and folk dances fill the stage with color and energy. Tremendous athleticism, thunderous battle drums, and masterful vocalists are all set to animated backdrops that transport you to another world."
"It's beautiful," said Mr. Puleo. "The costumes, the way they dance, the opera singing—it was a really beautiful show. I'd recommend it to anybody."
Though the ancient and profoundly rich culture of China is seen in Shen Yun around the world, the company cannot currently travel to China. Communist rule nearly destroyed the "cultural treasure" and prevents the company from showing the Chinese people their heritage, according to the company's website.
"Unfortunately, you can't do certain things in China," said Mr. Puloe. "But they believe in hope, happiness, and well being. It's a beautiful thing."
Harsad Shah, founder, president, and CEO of Hamilton Plastics, and also in the audience on Saturday afternoon, had only four words to describe Shen Yun.
"Very good," he said. "Excellent. Amazing."
Reporting by NTD Television and Zachary Stieber.
Shen Yun Performing Arts, based in New York, has three touring companies that perform simultaneously around the world, with a mission to revive traditional Chinese culture. Upcoming performances in the United States include Chattanooga, Tennessee, on April 24, and Columbus, Ohio, on April 26 and April 27.
For more information, visit ShenYunPerformingArts.org.