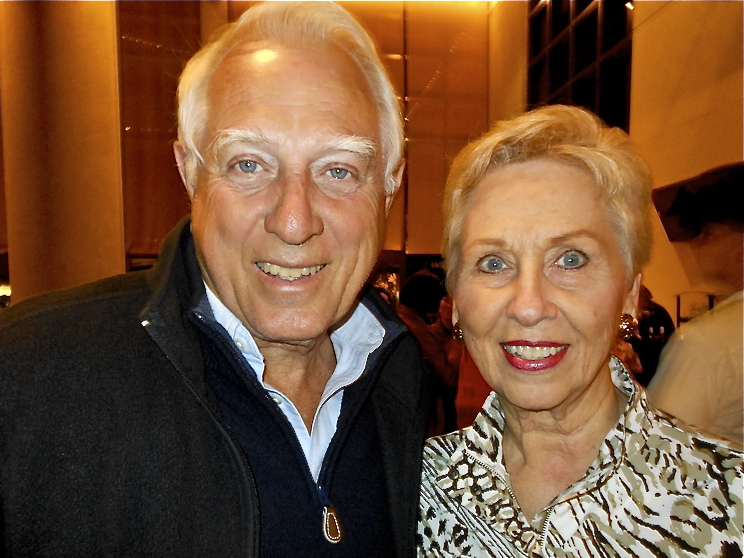 TAMPA, Fla.—Shen Yun Performing Arts was a colorful burst of energy for hospice executive Betty Oldanie, who attended the Sunday, March 4, sold-out performance at the David A. Straz Jr. Center for the Performing Arts.
"It's fabulous, it's colorful, it's energetic, it's skillful, it's delightful," she said after the show.
Ms. Oldanie, who attended the performance with her husband, Chuck, is VP of planning for the Hospice of the Florida Suncoast, and has more than 40 years of nursing, clinical supervision, and education experience behind her.
Ms. Oldanie was impressed by Shen Yun's large group dances, which can feature up to 20 dancers on stage dancing in precise, coordinated movements.
"The dancing is excellent. They are so coordinated and together—their arms, toes, everything! They're all matching at the same height when they lift them or extend them. They were very good," she said.
Shen Yun is a New York-based performing arts company with the ambitious mission to revive five millennia of traditional Chinese culture through the medium of classical Chinese dance.
Classical Chinese dance is one of the world's oldest dance systems. Passed down from imperial courts and even ancient civil society, it is one of the most expressive, and technically challenging dance forms in the world.
Mr. Oldanie, a former marine captain who has been a leading realtor in the area for over 20 years, said all aspects of Shen Yun were impressive.
"It's excellent. The colors, the dancing, the stories, the songs, the music—it's beautiful," he said.
Ms. Oldanie enjoyed the musical performances in Shen Yun, and said the songs were a "universal language."
"The songs are beautiful … It's a universal language even if you couldn't read the lyrics, you just would enjoy the music," she said.
Mr. Oldanie said he appreciated the translation of the songs' lyrics, which offer insight into the profound themes of traditional Chinese culture.
According to the Shen Yun website, the songs' lyrics express themes such as philosophical reflection about human life and contain deep layers of meaning.
"They traverse the boundaries of nation, race, and culture and have been fondly received and appreciated the world over," says the website.
Reporting by Marie Yeung and Justina Wheale.
Shen Yun Performing Arts, based in New York, tours the world on a mission to revive traditional Chinese culture. Shen Yun Performing Arts Touring Company will next perform in Memphis, Tenn., at the Cannon Center for the Performing Arts, on March 6 and 7.
For more information visit ShenYunPerformingArts.org