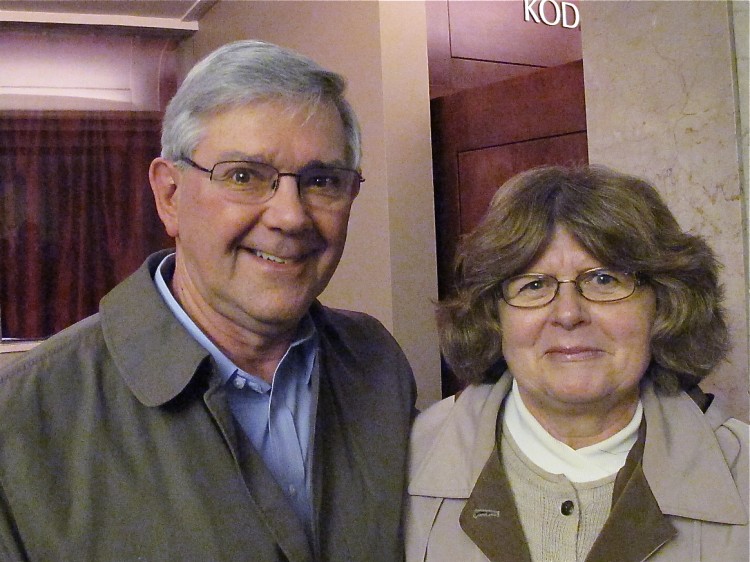 ROCHESTER, N.Y.—On Sunday night, Feb. 26, the beautiful Kodak Hall at Eastman Theatre was lit up with the joy and warmth of traditional Chinese culture. Among the audience to see Shen Yun Performing Arts were John and Carol Wessely. They had wanted to see the show for several years and they couldn't have been more glad that they came.
"The music, the costumes, the dancing, everything. It more than met my expectations," Mrs. Wessely said.
Her husband agreed.
"I thought it was excellent," said Mr. Wessely, part owner of a sales business. "It was a very well produced show."
Since its establishment in 2006, Shen Yun has toured over 100 cities around the world, achieving recognition as the world's premier classical Chinese dance and music company. New York-based, the company has set out to revive the essence of traditional Chinese culture, much of which has been lost under the ruling communist regime.
Mr. Wessely was impressed by Shen Yun's ability to use the arts to both express the 5,000-year history of China, as well as portray the human rights situation in today's China, the persecution of the peaceful, traditional meditation practice, Falun Gong.
"I think this is a way of expressing their artistic freedom, which they are not allowed to do in[China]," Mr. Wessely said.
The couple also noted the gracefulness and artistry of the performers, as well as the martial arts elements in dances such as Martial Arts Training Ground, in which "their movements flow like water but are as solid as rock," says the program.
His wife thought to bring their granddaughter. "I think she would enjoy not only the artistry, but also that aspect of the show too."
Mr. Wessely was particularly impressed by the way all the elements came together to present a unified message. "Just the overall, the costuming and the moves giving an interpretation of the message … that was just great."
"I would recommend this show to anybody," he said.
Reporting by Gary Du and Madalina Hubert.
Shen Yun Performing Arts has three touring companies that perform simultaneously around the world.
For more information visit ShenYunPerformingArts.org