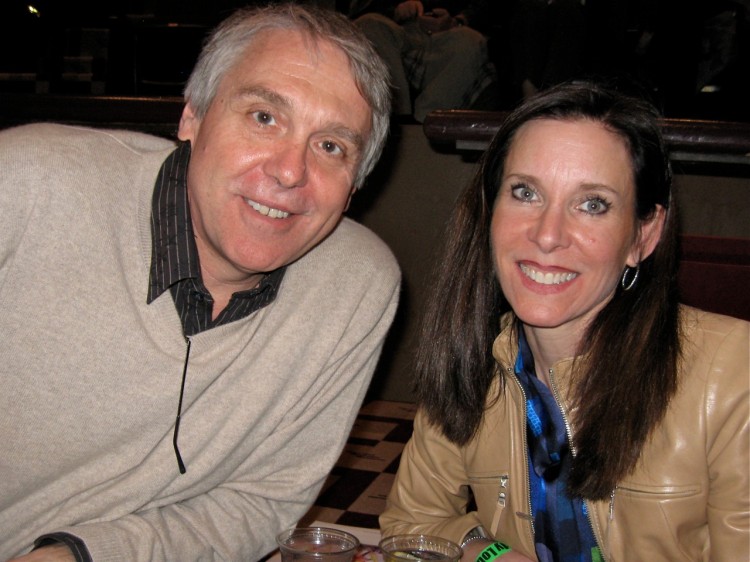 ST. LOUIS—It was a happy coincidence that Ralph Spitz was in town to see Shen Yun Performing Arts at St. Louis' Peabody Opera House on Sunday, Feb. 19; he wasn't supposed to be. His fiancée, Belinda May, however, surprised him with tickets to see the New York-based company's presentation of classical Chinese dance and music, and the happy couple were delighted with what they saw.
Mr. Spitz, a pilot for Southwest Airlines, explained how the couple had looked online at the company's website the night before, and had a good understanding before they came.
And what was Mr. Spitz's impression? "Awe. And actually emotion, too. And I very much like the fact that it's not like, if you go to an opera or ballet, it is one story."
Shen Yun specializes in classical Chinese dance and through that very expressive dance form, dancers depict many ancient Chinese legends and stories through to modern times.
Ms. May, an attorney and partner for a firm with offices in St. Louis and San Francisco, said she loved the show. "It's very spiritual. It's also very respectful, physically demanding, emotional."
"You can tell that the performers have their heart and soul in what they're doing," she said.
Ms. May mentioned several aspects of the performances that struck her. One was the dance Qing Imperial Guards. The dance depicts the Manchurians, "a north ethnic group who founded China's final dynasty, the Qing, who were highly disciplined fighters and wielded fans as weapons," according to the company's website.
She also appreciated "the explanations with the hosts between performances, that's helpful," she said.
Two bilingual emcees lead the audience from piece to piece, explaining Chinese culture and history.
Despite being impressed with the history presented, Ms. May was touched by the spiritual aspect of the performance: "Even though it celebrates centuries of Chinese culture, it also shows how we can all be aligned in the belief in a higher power and the spiritual oneness, so very different in how it's expressed from one tradition to another, but I was touched by the humanness of it."
She enjoyed "the whole performance, but also the tradition of Chinese culture expressed through the performance."
Reporting by Kerry Huang and Sharon Kilarski.
New York-based Shen Yun Performing Arts has three touring companies that perform simultaneously around the world. Shen Yun Touring Company will continue on to Denver for performances on Feb. 22 and 23 at The Buell Theatre, Denver Performing Arts Complex.
For more information, visit ShenYunPerformingArts.org.