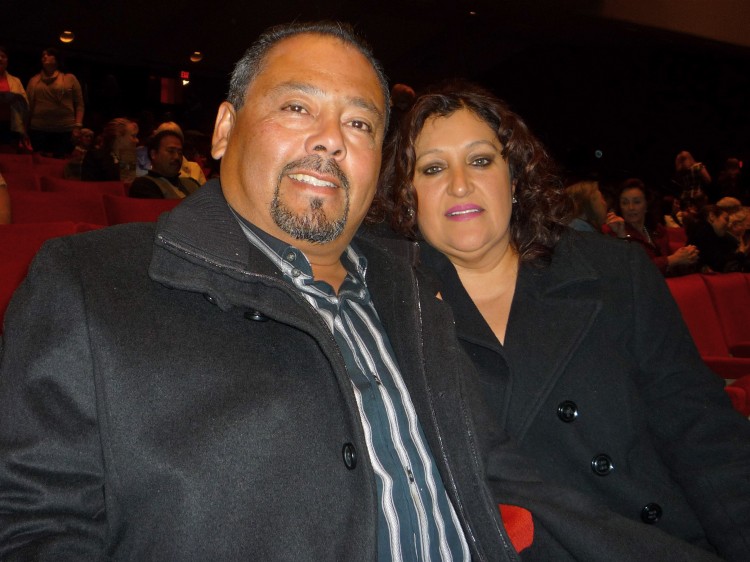 SAN DIEGO—Shen Yun Performing Arts graced the stage at the Civic Theatre on Dec. 27, enchanting the full house audience.
"It is beautiful," said Jerry Cano, National City councilman. "The choreography is great, the scenes are great, the dancers are great, everything—the performance is great."
New York-based Shen Yun criss-crosses the globe with the mission of reviving the 5,000-year-old, divinely-inspired Chinese culture, according to the company's website.
"Shen Yun presents colorful and exhilarating performances of classical Chinese dance and music. A performance by Shen Yun is a presentation of traditional Chinese culture as it once was: a study in grace, wisdom, and the virtues distilled from the five millennia of Chinese civilization," Shen Yun's website states.
"In a collection of short pieces, audiences travel from the Himalayas to tropical lake-filled regions; from the legends of the culture's creation over 5,000 years ago through to the story of Falun Dafa in China today; from the highest heavens down to the dusty plateaus of the Middle Kingdom."
Mr. Cano and his wife, Patricia, both enjoyed the performance, they said.
"Everything is just perfect," said Mr. Cano, explaining that he particularly appreciated the performers' energy, expressions, and movements.
At the core of Shen Yun is classical Chinese dance, an ancient art form almost as ancient as the culture itself, and one that is rich with expression.
The dancers are adorned with handmade costumes.
"Sensational," is how Mr. Cano described the costumes.
'What a beautiful experience this is'
William Guffey, an attorney, also attended Thursday evening's performance.
"I think it's just so beautiful, and the dancers are just superb in every respect," Mr. Guffey said, who had brought two friends with him.
"I just think it is so beautiful," he added. "Just everything about it, the music, the beautiful gowns and dresses, and the tremendous dancing ability."
"Beautiful," Mr. Guffey said. "I just keep using the same adjective, because that's what is overwhelming me, is what a beautiful experience this is. It's just tremendous."
Reporting by Jane Lin and Zachary Stieber.
Shen Yun Performing Arts Touring Company will be heading to Escondido for performances at the California Center for the Arts from Dec. 28 to 31.
New York-based Shen Yun has three companies that tour the world each year on a mission to revive 5,000 years of traditional Chinese culture. For more information, visit ShenYunPerformingArts.org
The Epoch Times publishes in 35 countries and in 20 languages. Subscribe to our e-newsletter.